The Biedebachs left on Tuesday, for a couple weeks in South Africa over Christmas, and then furlough in America until July.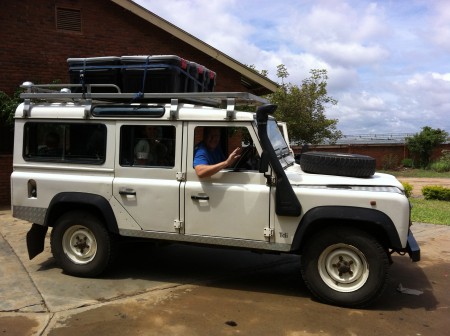 JULY! Â We're really going to miss this family! Â Not only are they our partners in ministry, they're our good friends. Â And the longer we work with them, the more we've grown to appreciate and enjoy them as colleagues and friends.
The Biedebachs had packed up their beds and linens on Monday, so came to spend their last night at our house. Â It was like a slumber party! Â Abi loved having lots of kids to play with and read books to her first thing in the morning!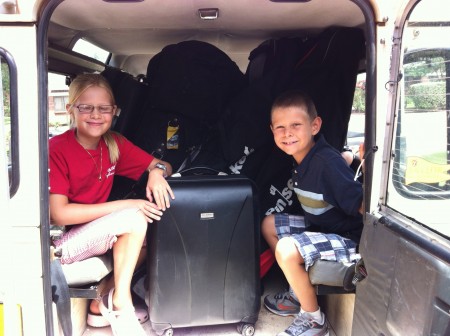 Then Tuesday morning, all 6 Biedebachs and all their luggage loaded up in their Land Rover and Matt took them to the airport.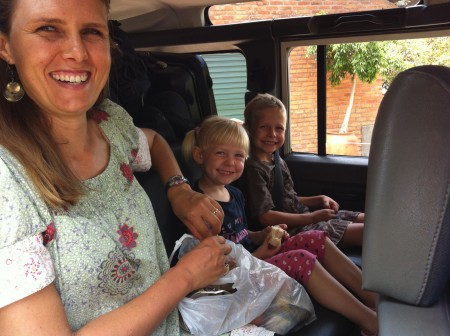 We'll miss this sweet family!