For the third year in a row we have THOROUGHLY enjoyed having a team from Faith Bible Church in south Orange County come and run our Church Family Camp over Easter weekend.  This is a labor love, and this year we have 8 great people come and love our church: Rachel, Kalei, Jackie, Hannah, John, Stephen, Beth, and Curstin.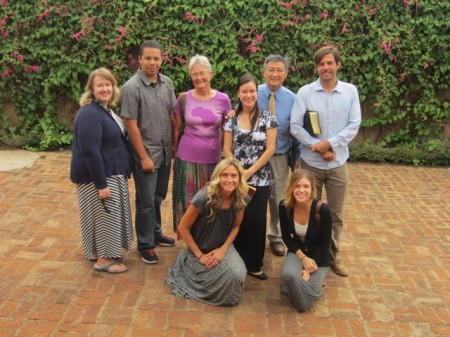 This crew was just fantastic.  They came early so that they could go to church with us the week before camp, and then they spent the next 4 days doing anything and everything – prison ministry, doing skits for village ministry, painting a dining room for an orphan feeding program – they kept busy!  They even…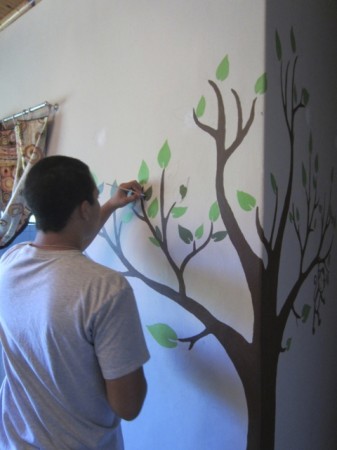 Helped paint Naomi's room!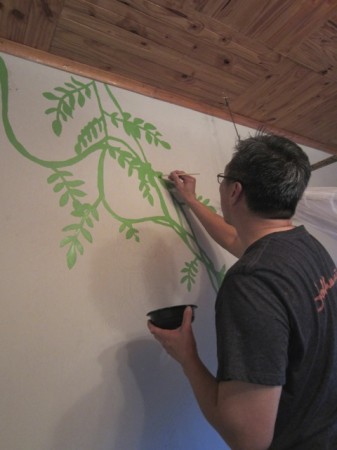 Naomi now sleeps in a jungle of trees, vines, monkeys, and a few other friends like a giraffe, a lion, and a zebra.  So cute, and such a sweet extra for us!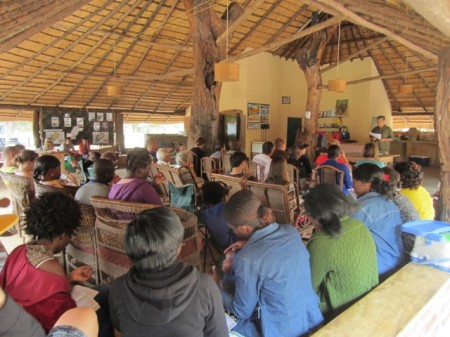 But the real reason they came was to help with camp.  Pastor John Koh preached a 4-part series on discipleship for us, while the others on the team helped with music and ran a full VBS program for all the kids!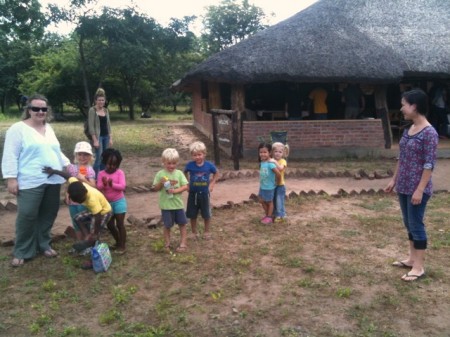 The kids all loved their new teachers!  And all the regular teachers enjoyed just getting to listen to the message and fellowship with the rest of the church.  It was so wonderful and refreshing to be served by this team!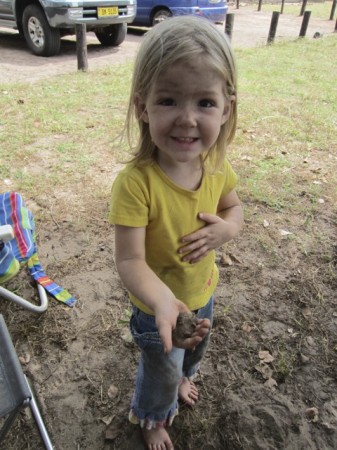 And just for the record, Abigail loves living in dirty, fun Africa!  She pretty much looked like this all through camp.  Sometimes she was even sporting a side ponytail as in 2 pictures above.  =)  You only get to be 3 once in your life!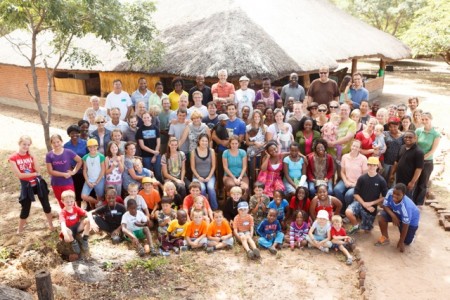 We got almost everyone in a group photo (there were some who came just for the day on Sunday who aren't pictured), but the total count this year was 111!  What a blessing to have a church body who love spending time together and desire to grow both in the Word and in unity!  Praise the Lord!