And we're back! The WordPress app wasn't working for several weeks, so I lost my easy way to post! But most of it's fixed and we're back now!
In the intervening weeks both Matt and I celebrated our birthdays! I had a big birthday last year (that may have had to do with the #4…), so didn't want to make a fuss about it this year. But when it came to Matt's birthday, I realized we'd never done anything big for his birthday before. And growing up, his birthday was always in the same week with his mom's, his brother's, and Valentine's Day, so it was never made too much of then either. But I wanted to do something a little special, a little different for him this year.
I can't even begin to express how much I love and enjoy this guy! He is a faithful friend, a faithful husband, and a faithful follower of Christ. He loves deeply and enjoys whole-heartedly. He is adventurous, curious, and courageous. When he sees his sin, he is quick to deal with it diligently. When he sees my sin, he is slow to react and careful to lovingly point it out. He loves and trains our girls with patience and clear thinking. He is artistic and witty and makes me laugh every day! He has blessed me and our family in so many ways. As I said the day I first knew I loved him: I would rather go through the worst things in life with him than the best things in life with anyone else.
💕
Well, now that you know how much I love this guy, let's get to his birthday party!
We invited lots of Matt's friends over from 4-5pm, and made a valiant effort to ruin everyone's dinner with…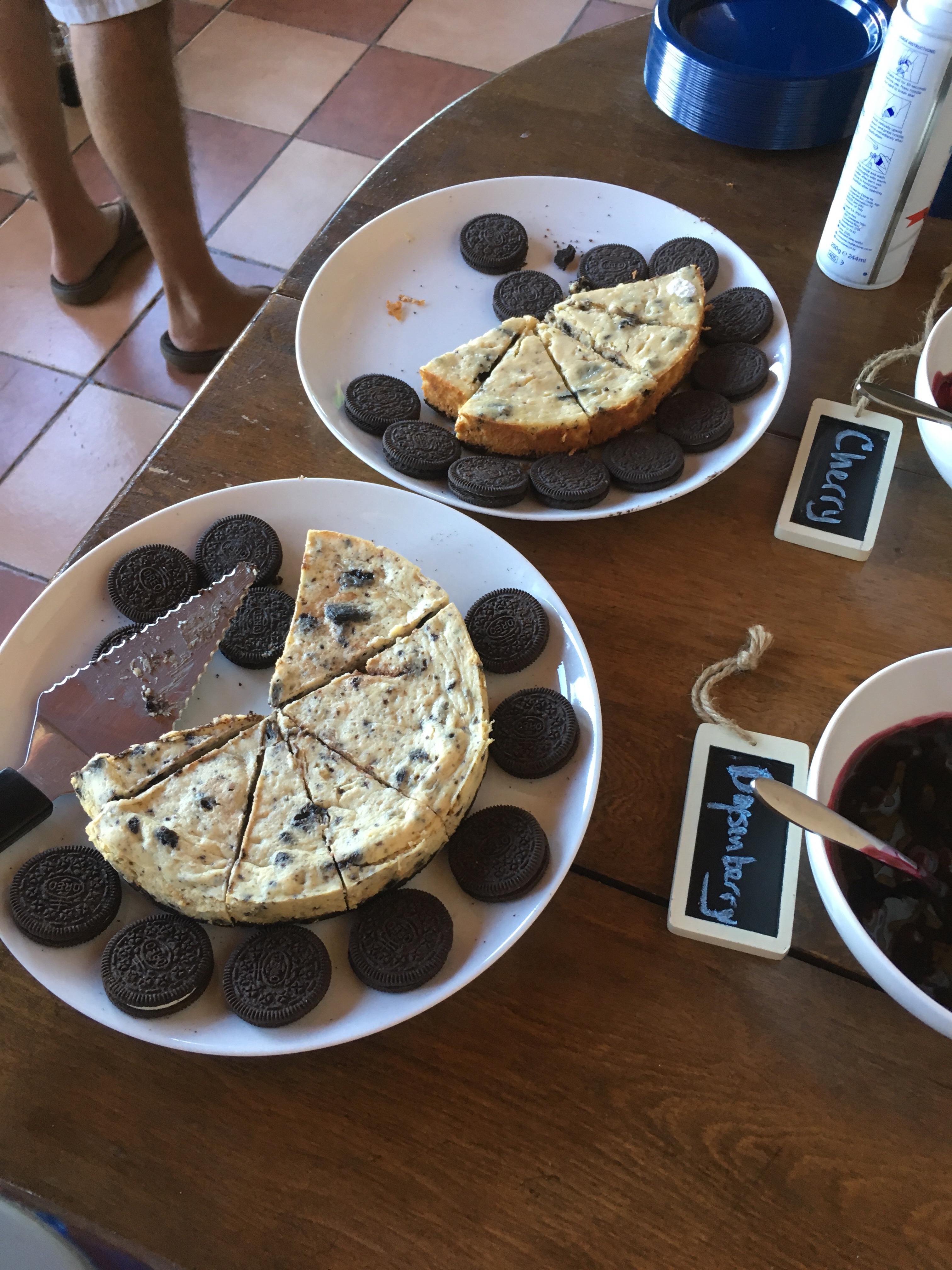 Cheesecake! Matt requested cookies and cream cheesecakes, so I made 2 of them, with ridiculously expensive cream cheese. 😳 Oye! But it's his birthday, and he is worth it!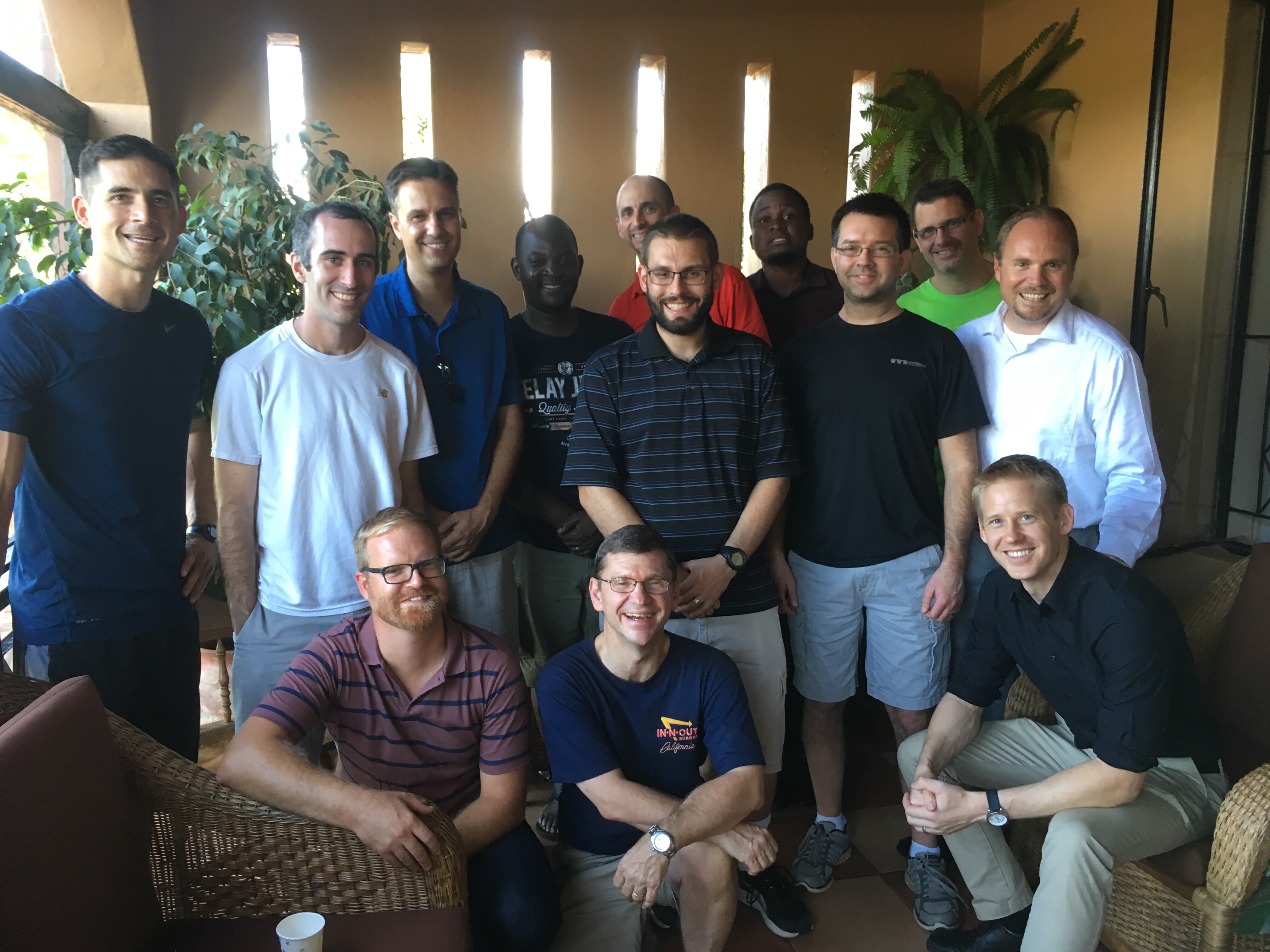 These guys made the party special. It's not every day you're surrounded by so many friends.
I'm so glad we were able to celebrate Matt on this day, and so thankful that the girls and I get to enjoy life with him! We are so blessed by this man every day!