We are back to school, and we love school! Three times this morning while working through our new books Abigail shrieked: "I love this!" It makes this homeschooling mama's heart happy!
First up on the school roster: Naomi! Having successfully finished Preschool last year, she gleefully jumped into Pre-K. She loves hearing stories, coloring in her workbooks, and "helping" Abigail with her math.
Next up: Abigail! She flew through 1st grade last year, so is ready for the challenge of 2nd grade. She loves reading, history, math, art, geography, science, and language arts. Handwriting is about the only thing she would be happy to live without!
And last: Mom! Yes, I've been homeschooling Abigail formally and informally for 4 years now, but this does feel like a first for me. Naomi has moved beyond mere stories and coloring, and Abigail is at the point where she has a more rigorous academic schedule but can't yet be very independent. So I'm a full-time teacher! Throw in extra-curricular activities and our school schedule some days runs 8am to 4pm!
Speaking of extra-curriculars, we had a couple of those today. We host a playgroup for the younger homeschooling families at our church for a couple hours on Monday mornings. It started during the school break, but all the moms agreed that playing in a group of other kids is good – a learning activity – for our kids, so we are continuing the playgroup as a regular part of the school year. When everyone's there, it's 14 kids and 6 moms. A fun time for the kids, and coffee and chatting for the moms!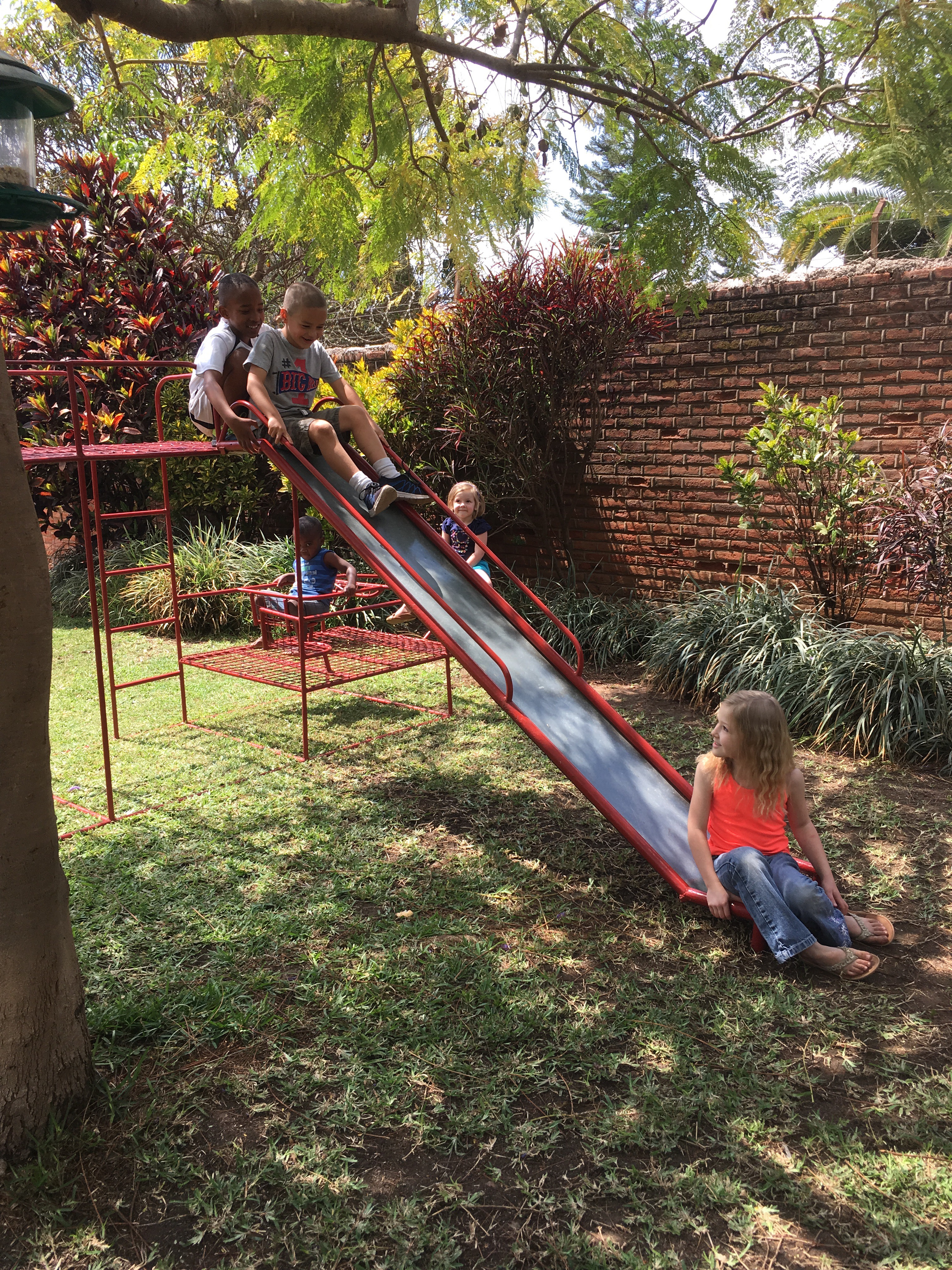 To round out the day, Naomi joined ballet. Oh the anticipation! This picture just screams "I'm a big girl and I'm so cute!!!" It went about how almost 4 year olds usually respond to a new setting full of unknown people. Ah-hem. Let's just say, we have a much better chance of enjoying it next week! At least she finished with a little curtesy!
Abigail's ballet class will meet later this week, as will her writing class, and in the coming weeks hopefully swim lessons too. It's a full school schedule this year, but we are excited about it, and enjoying the newness this week!