I've never considered myself to be a collector, but I noticed recently that I collect unique earrings! And so, I present: my earring collection!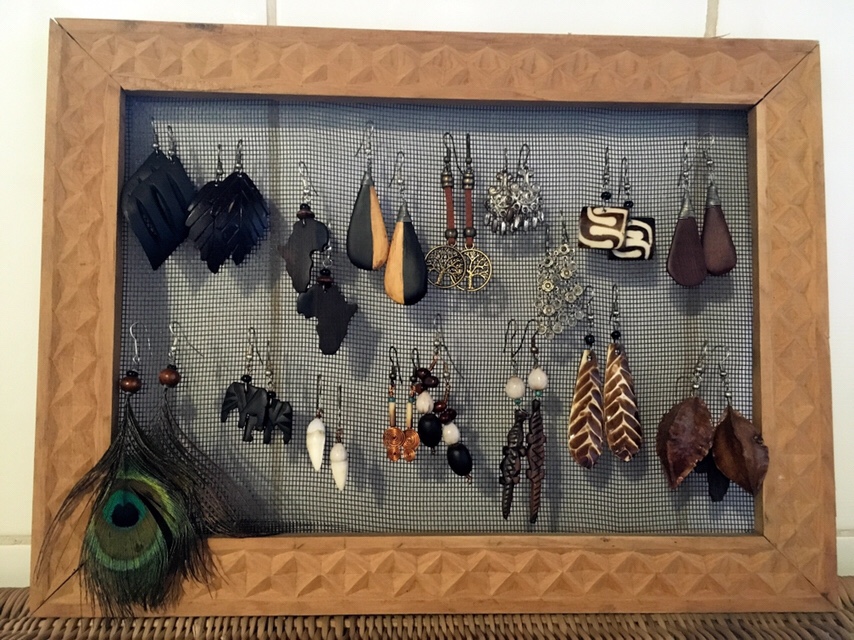 For Christmas the girls (with the help of a handy elf named "Dad") made an earring frame for me. It's a simple frame made of Mulanje cedar that holds a piece of window screen. It is perfect!
My earring collection, both as unique pairs and especially as a whole, leave no doubt where I live. Elephants, baobab trees, crocodiles, and the shape of the African continent are shapes related to Malawi, but the materials are all local and unique as well: teak wood, ebony seeds, crocodile teeth, porcupine quills, bone, and coconut shell are some of my favorites.
The only problem now is picking which pair to wear!