The girls and I needed a little more routine in our lives, what with all the changes and transitions of the last few months. So we started school today!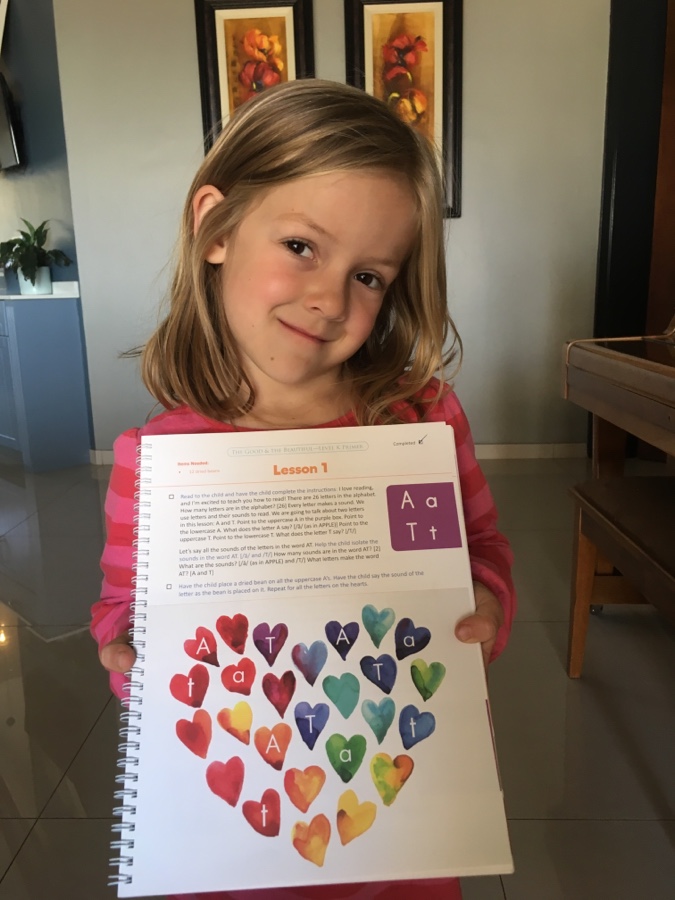 It's been 3 and a half months since we rushed to finish the last school year before we packed up our house in Malawi, so we were super-excited to crack out the books and get the brains going again.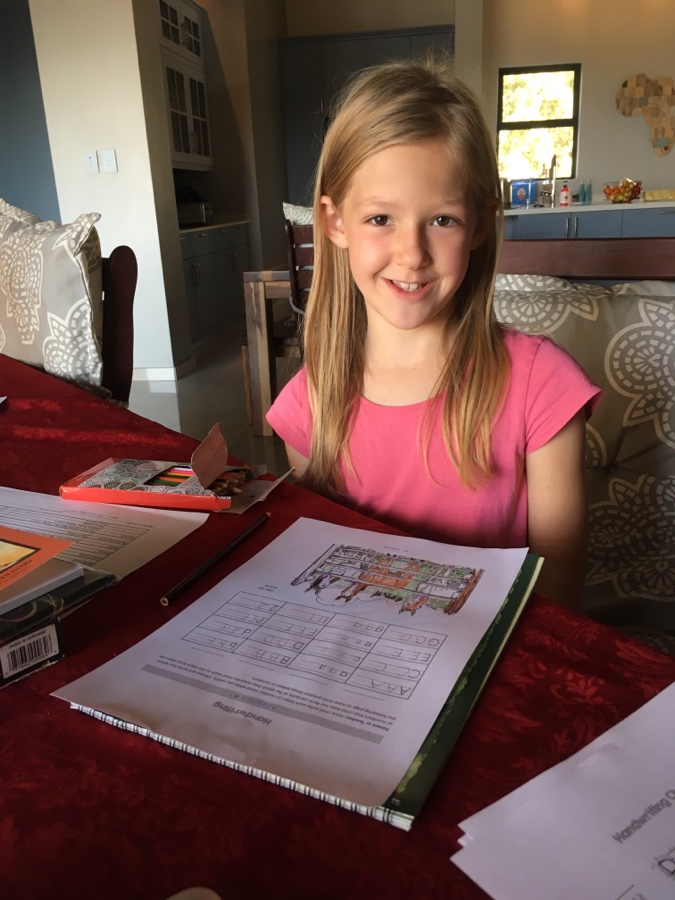 Most of our books are still on the container, sitting in Malawi, waiting to be called to Joburg as soon as our landlord gives us the go-ahead to move into our new house. However, we bought some of our new school books in the States in June, and some of our school work is digital, so we started with what we have. We are a little heavy on science and language arts right now (no objections from anyone in the Floreen house!) but we will make up for that when we get the rest of our books in a couple weeks.