Yep, these were our 5th Annual IBF Christmas Parties! Â With a new baby in the house, we weren't sure if we could host the parties this year, but Rachel's parents came to help out and we knew we could do it with their help. Â And we're so glad we did. Â We love these parties, and more importantly we've seen over the years the importance of these times together as a church body in fellowship, worship, and fun.
The photo booth is always popular for a little fun. Â It's a good memory too, as we try to print off a bunch of the photos people have taken and then hand them out at church.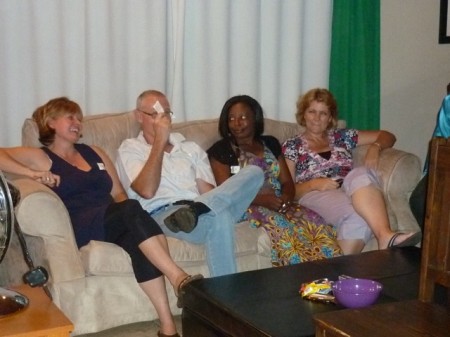 We always have a game for the adults as well – this year's game was 4 on a Couch. Â The group at Wednesday night's party was very competitive, with the women finally pulling off a win in something like quadruple overtime. And then at Friday night's party, the men pulled off a nice, clean win.
Good times of singing some favorite Christmas hymns.  "Hail the heav'n-born Prince of Peace! Hail the Sun of Righteousness! Light and life to all He brings, ris'n with healing in His wings. Mild He lays His glory by, born that man no more may die, born to raise the sons of earth, born to give them second birth."  What amazing truths to sing and celebrate together as a church family!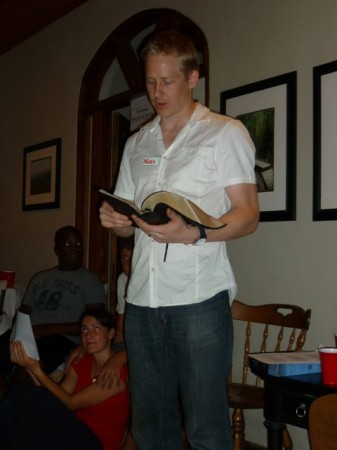 Matt shared this year from Philippians 2 on the humility of Christ in the incarnation.
It was a great time of celebrating together, and now we are looking forward to celebrating Christ's resurrection together at Family Camp over Easter!