Hedgehogs here in Malawi like to live in ditches and water drains, so when it rains, they come out of hiding. Â Matt found one on the road on his way home from an elders' meeting the other night, so tossed it on the floor mat in our car and brought it home. Â The little guy decided to hide under the passenger seat, but Matt eventually got him out. Â =)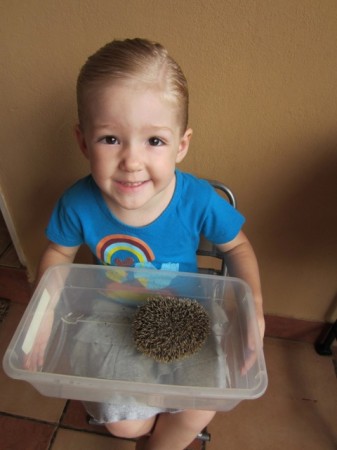 This particular hedgehog was old enough that his spines are hard and spiky, so he wasn't really a candidate for keeping as a pet. Â He ended up just spending the night at our house, then Abi and Matt took him back to near where he was found.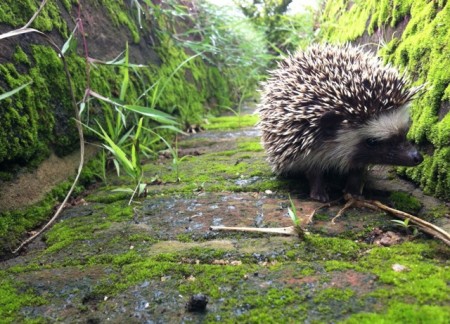 Once they put him down, he trotted off, found his little hole, and jumped right inside! Â Quite a little adventure for him!
And it might be about time for us to read The Wind in the Willows…