When we were in America this summer, we kept saying to ourselves – let's do as much as we can now, and we'll rest when we get back to Malawi. Â It took us over a month of settling back in to life in Malawi to finally take a few days away to rest. Â  But it was so nice to get away!
Getting anywhere in Malawi takes a while.  And even though it would take us only about 2 hours to get to Lake Malawi if we drove straight there, we packed a lunch to eat along the way and took our time.
Fortunately, there are some nice places to picnic along the way!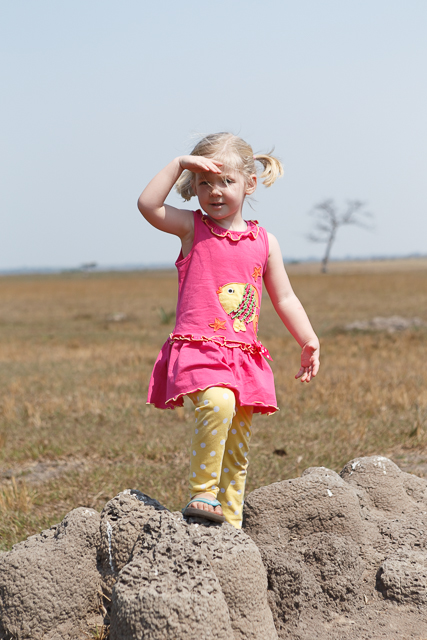 Abigail has turned into quite the explorer!
So after lunch, she and Matt went to watch the cows and goats drink from the marsh.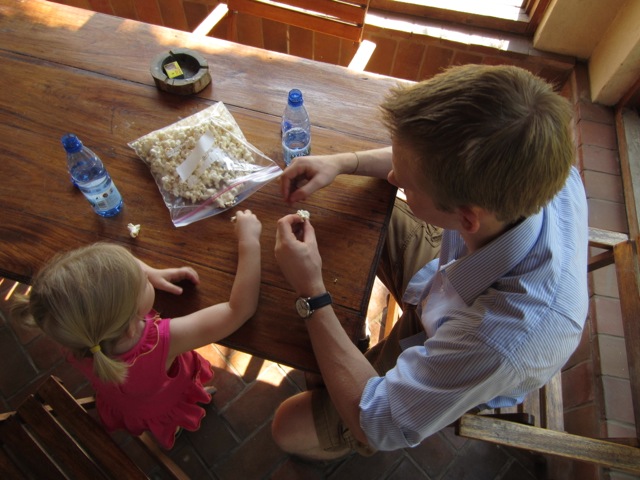 Once we got to our destination – an anglers' club that's nice enough to let us stay in their chalets periodically – we had lots of time for sitting and chatting about the different shapes of popcorn…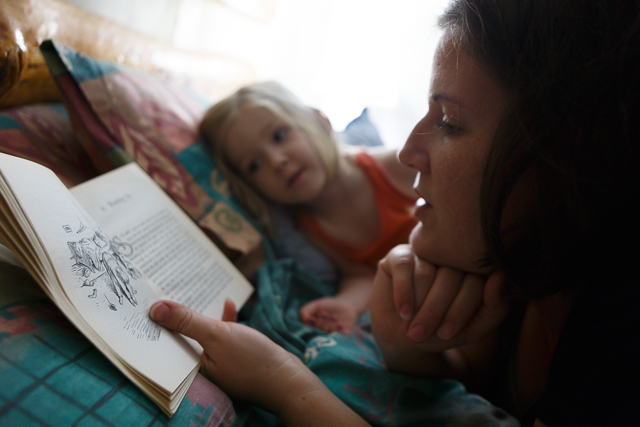 For reading Stuart Little together…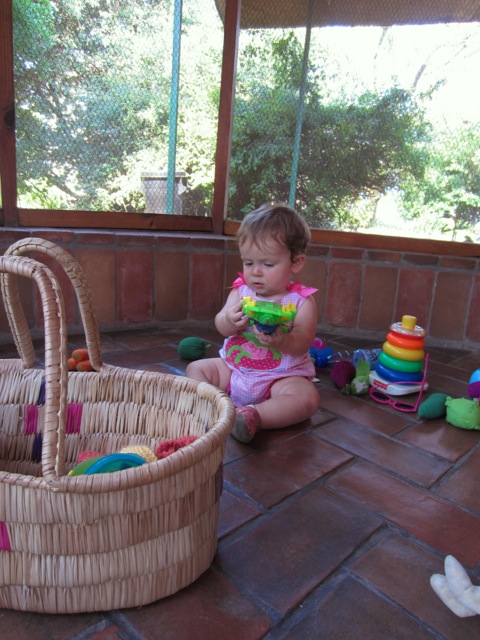 For playing, and learning, and standing, and clapping…
For dancing!…
And of course for taking pictures! Â This is what Rachel saw…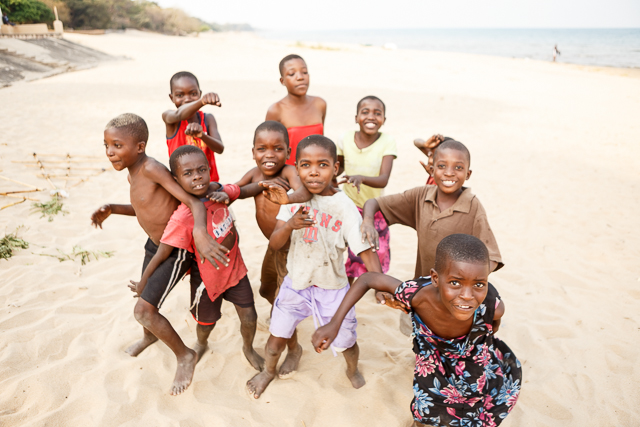 And this is what Matt saw!
Then, we decided to buy a boat.
Yes, a boat. Â A wooden dugout canoe to be exact. Â We've seen these turned into tall bookshelves before, so thought that if we could find a boat that was no longer usable to a fisherman but still in good enough condition to make a nice bookshelf, we'd buy it. Â So early (4:30am) Friday morning, Matt left with a guy from the village to drive down the coast about an hour or so. They got to the village about dawn and Matt was able to take pictures of the fishermen coming in from a night's work. Â You'll have to watch Matt's photos in the next couple weeks to see some of those pictures. Â But then the village men took him to see a boat.
There she is – our very own boat! Â Hmmm, a little waterlogged, eh?
So waterlogged that it took 9 guys to lift the boat onto the roof rack of our car!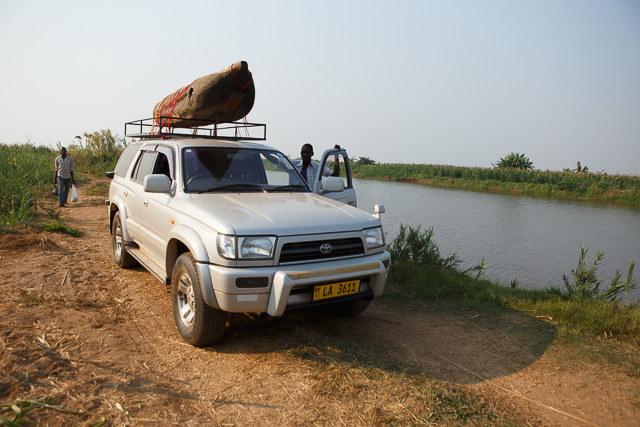 But they did get it on.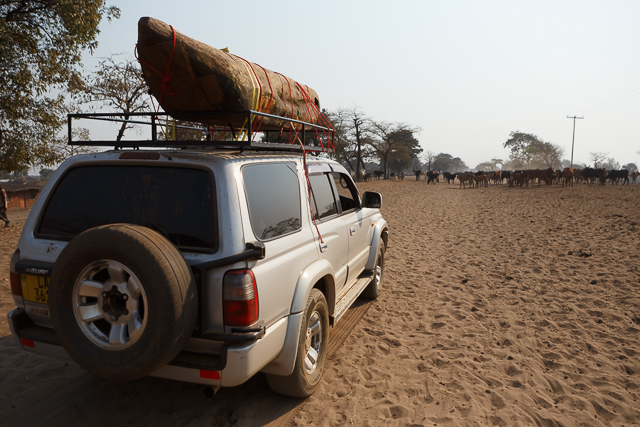 And through the sand and herds of cattle.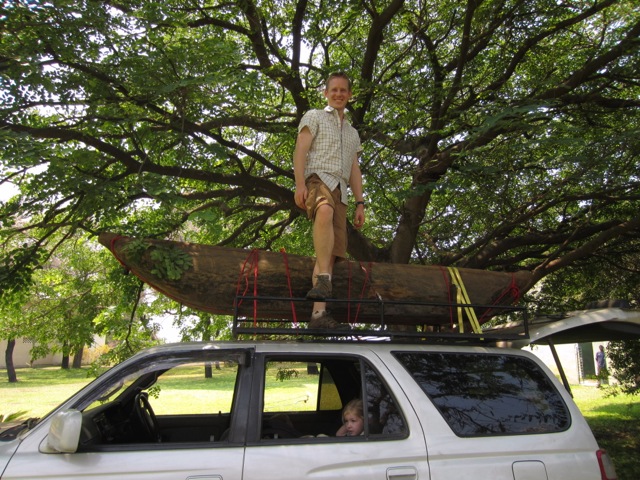 And Matt brought it back to show the rest of us.  It's 11 feet long, and by the time we cut off one end and fit it with some shelves, it'll sit very nicely in the corner of our living room.
Driving Home
Then it was time to go home, back through the marshes and hills and beautiful scenery of central Malawi.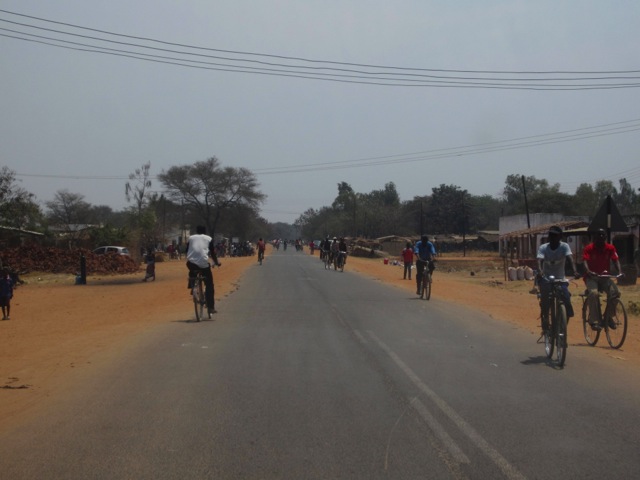 Through the town of Salima and countless villages.
With a stop at a produce stand along the side of the road.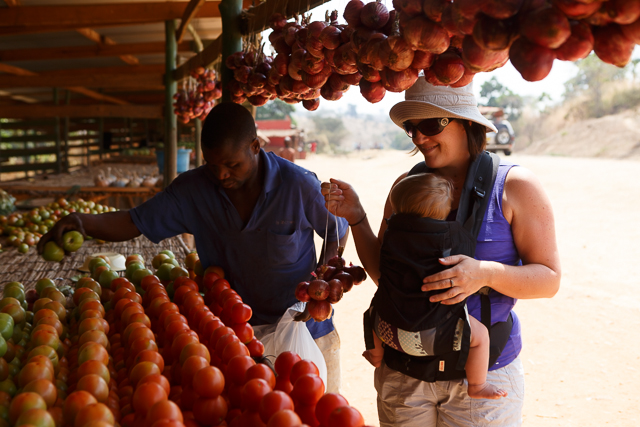 Just a few vegetables, and we're on our way home. Â A great little time to relax and rest!
Oh, and, (ahem) if you're in the area, we could use a few strong guys to help us get the boat OFF our car now… =) please?