We are in!
There were a LOT of boxes!
And a lot of things to fix and rewire.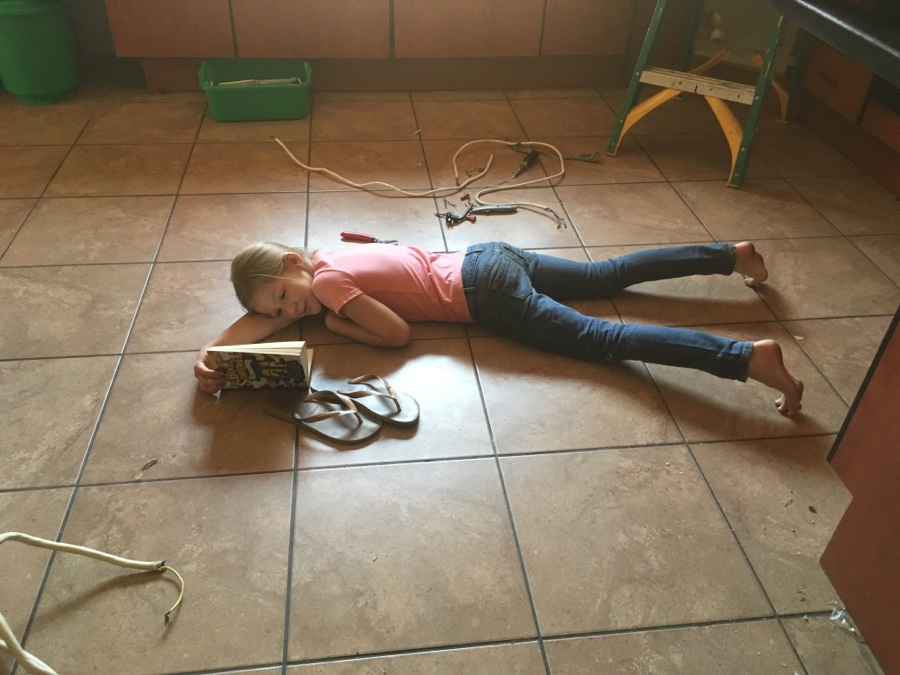 We took a few breaks along the way.
And we made some great progress – enough that we've been back to school for 3 days already!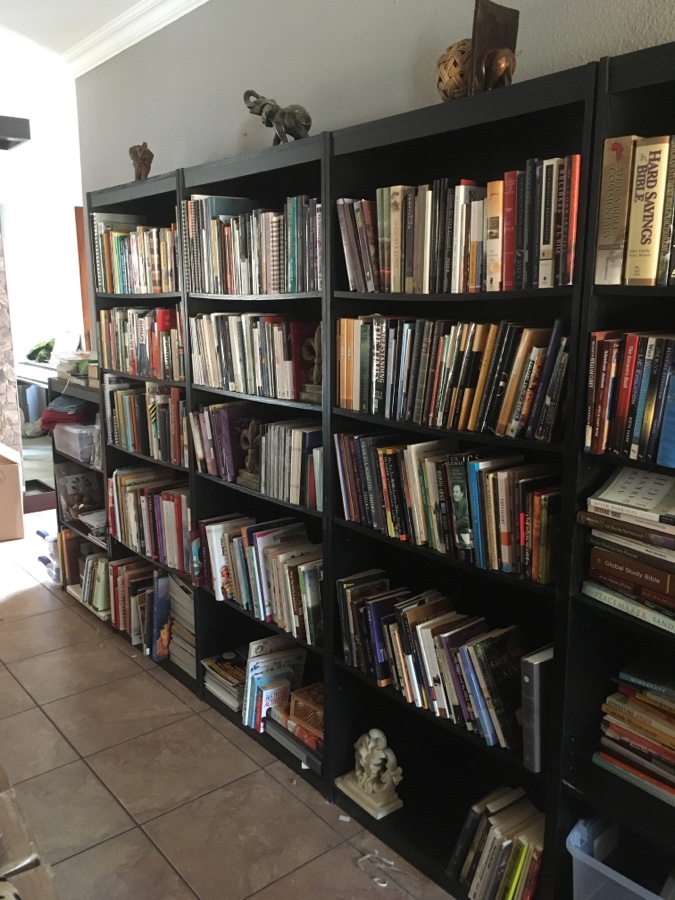 Some parts of our house are looking better than others. These bookshelves look pretty impressive until you look closely and realize that the books are not sorted at all! That will come. Still lots of unboxing and sorting to do, but this place is starting to feel like home!