We have visitors! Â The Taglieres and Vances came to stay with us on Saturday, and we love having them in our home!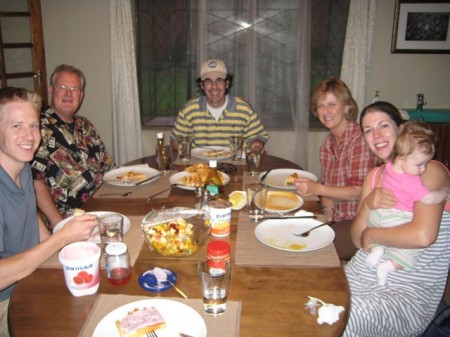 It's been a trip full of the unexpected for them, so we're glad to give them a place to stay and use as home base while they figure things out and get to see a bit of Malawi.  You can read about what brought them here on Laura's blog, and then please keep them in your prayers as they make decisions and arrangements about when to head back to the States.
An added bonus of these great visitors – Abigail is soaking up the grandmothering while she can!