We had the privilege of having a Relationship Conference at our church this past weekend. A team from Calvary Bible Church in Burbank, CA came and spoke at the main sessions and breakout sessions for men and women, as well as ran a kids' program during the conference time.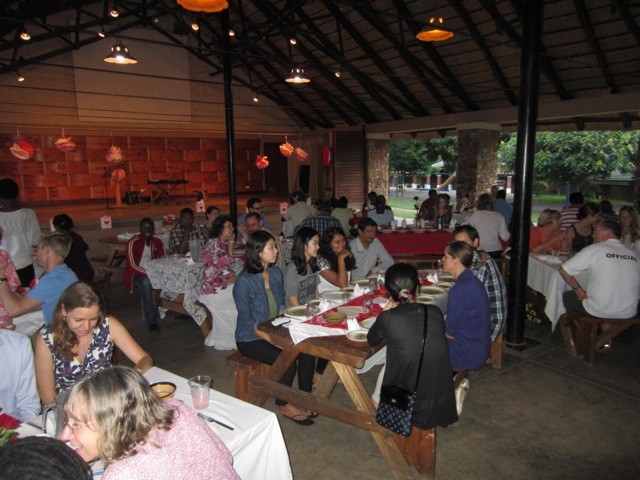 We started with dinner for everyone on Friday evening. Ladies from the church hosted and decorated tables for the event.
And we had quite a crowd! There were about 80 adults, and about 35 kids.
One of the kids' tables at breakfast on Saturday morning. The international flavor of our church shows up here – Sri Lankans, South Africans, Malawians, Americans, Koreans…
Serving one another in the church – a keystone of relationships and fellowship!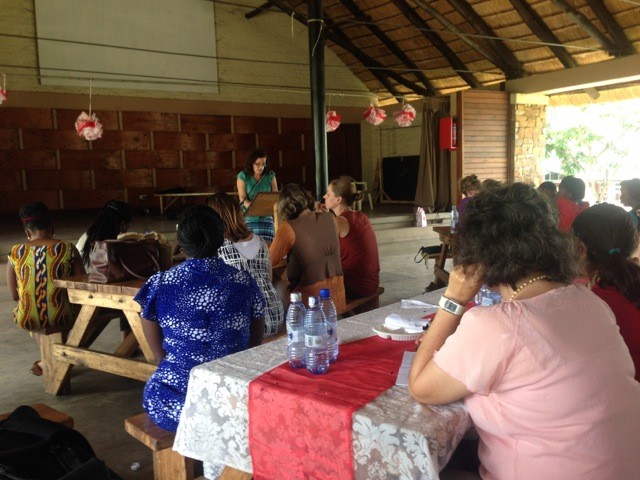 And of course excellent teaching from God's Word about the definition of true fellowship, how to cultivate relationships within the church body, how to understand and deal with conflict in the body of Christ, and how to care for and love our spouses and children. We left encouraged and full of love for our church body as we see the body grow together through these times of teaching and intentional fellowship.