Today is Abi's day! I took pictures of her all day, and am going to let her explain them all to you…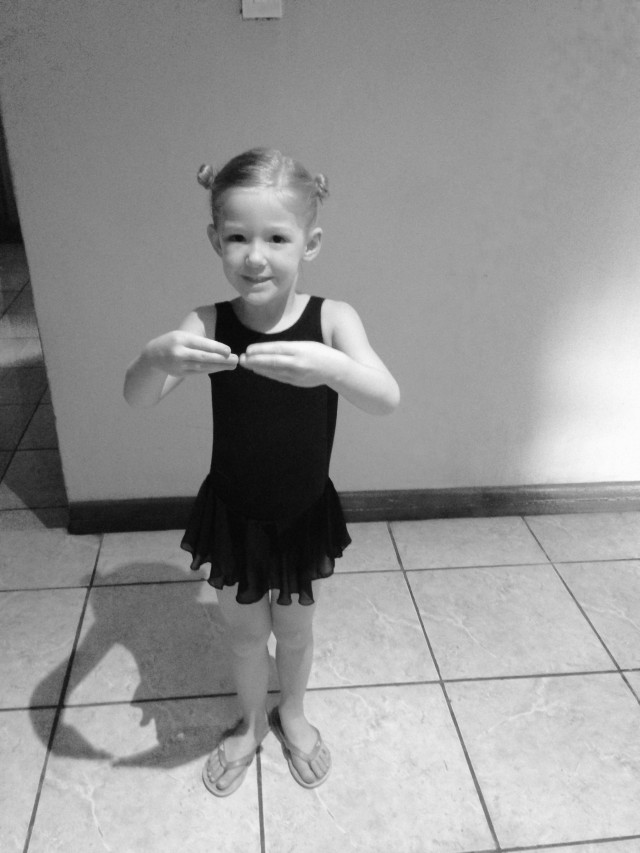 I wake up at 6:45am. I laid down my buddies to make my bed. These are the buddies that I sleep with: Molly Bunny, Coconut (the monkey), and Gus the Duck.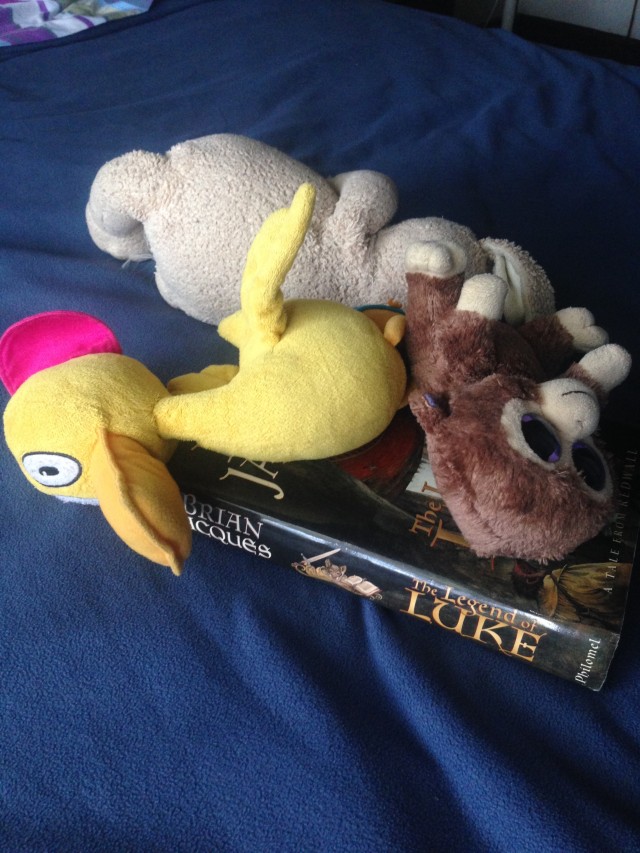 Also when I get ready in the morning, I brush my teeth.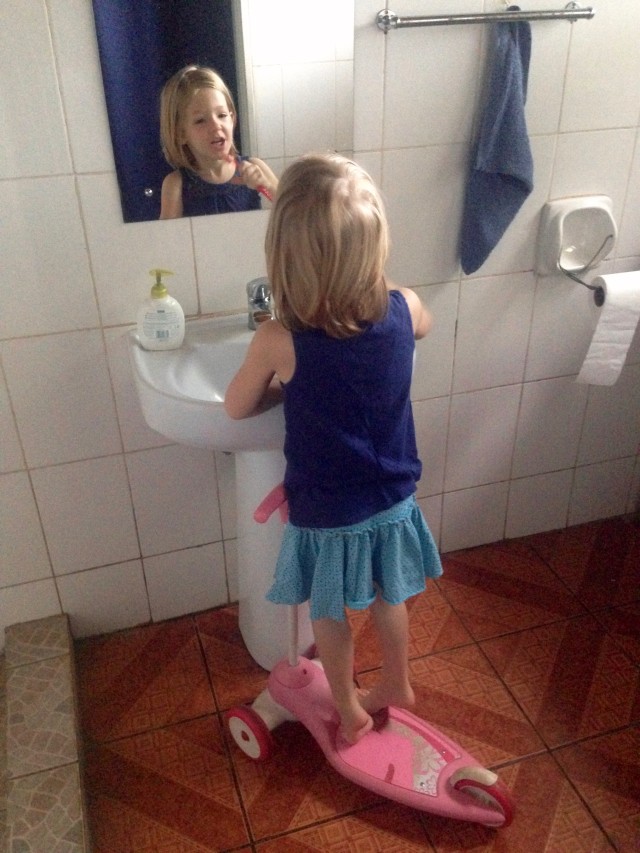 I cleaned up my shoes today!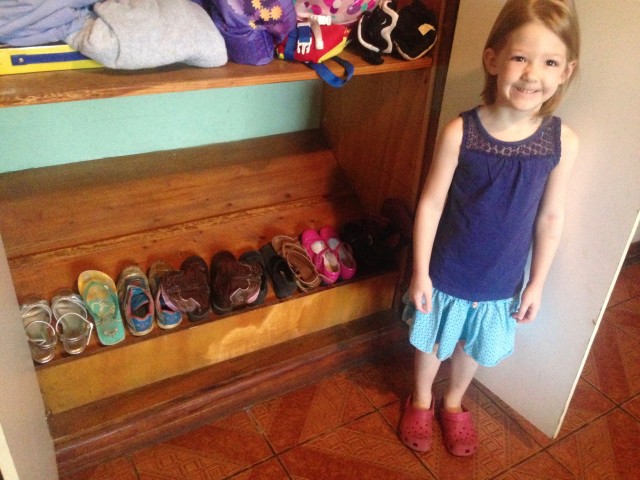 I caught a frog and brought it to show to Mom. It's tiny! Here's a picture of it.
See the tiny black speck on the duck? That's the frog! I saw it opening its mouth 2 times. It's got a tiny mouth.
We spent the morning playing with Priscilla. So fun! Look what Naomi is doing! She's putting that hat on Priscilla's head. I'm reading a book and explaining the pictures to them.
Lunch time is hot dogs with pears and apples. Yum! I like ketchup on my hot dog. So does Naomi.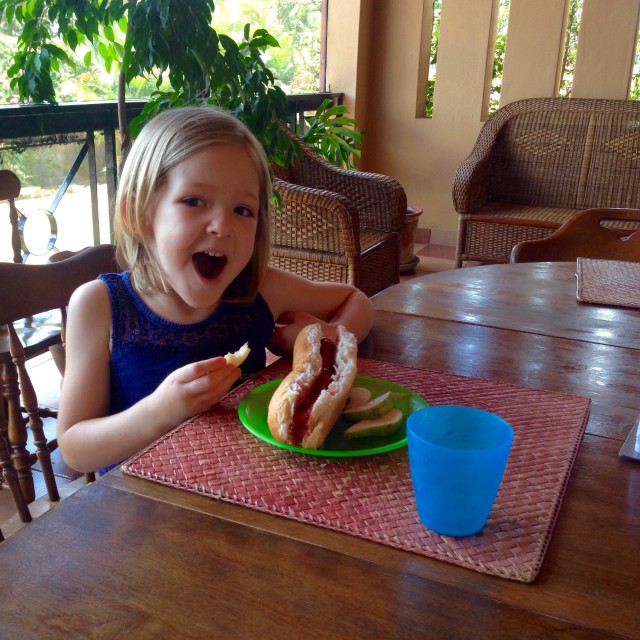 This is my favorite book, The Legend of Luke. I read it during rest time.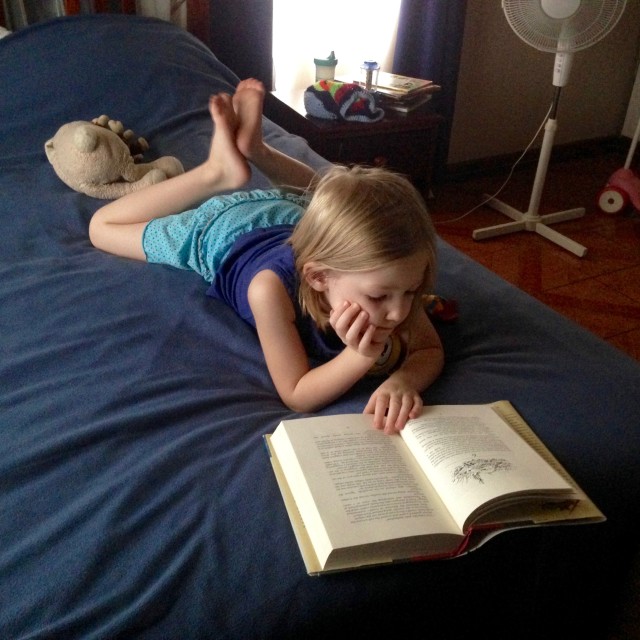 I love to dance at ballet. So fun!
This is my friend Maggie in the picture. We look a little bit alike, but don't get confused – I'm the one with the buns in my hair.
On our way to the library to get some more books!
I love reading! This is at the library.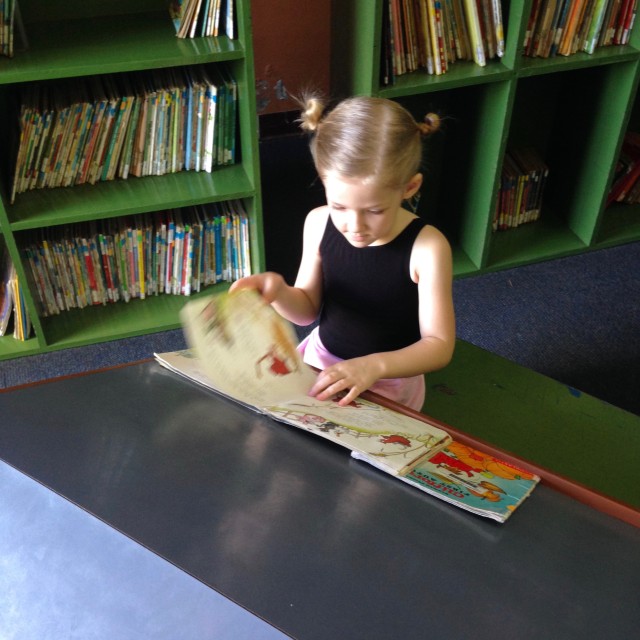 We painted a secret sign for Dad! Mom made the picture look fuzzy so Dad can't read it until he gets home!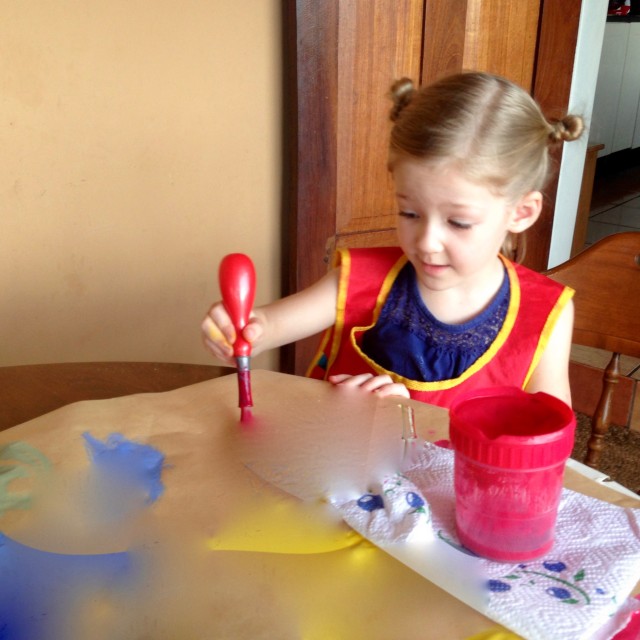 I'm excited to have Dad come back! I love playing with Dad and can't wait to do it again! Dad went to America. So sad! =( But he's coming back on Sunday!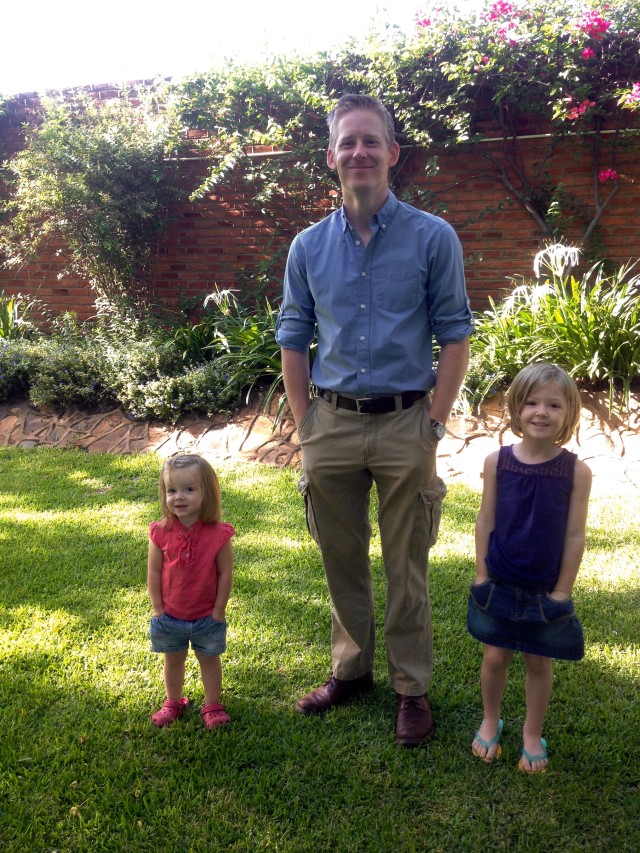 Thank you for reading about my day!