Welcome to our living room! We have LOTS of people through our living room, and our living room flexes beautifully to accommodate all kinds of purposes. It's a HUGE room – our whole apartment on Newhall Ave in Santa Clarita would fit in here! – and we've had 17, 65, and 120 people events staged in and from this room. But right now it is a multipurpose room. A living room and library…
and the church office, which takes about 1/6 of the room for now, until we get some buildings built on our property… may 12-18 months more?
It's also a music room, for those playing real and pretend pianos!
And it's also our regular school room…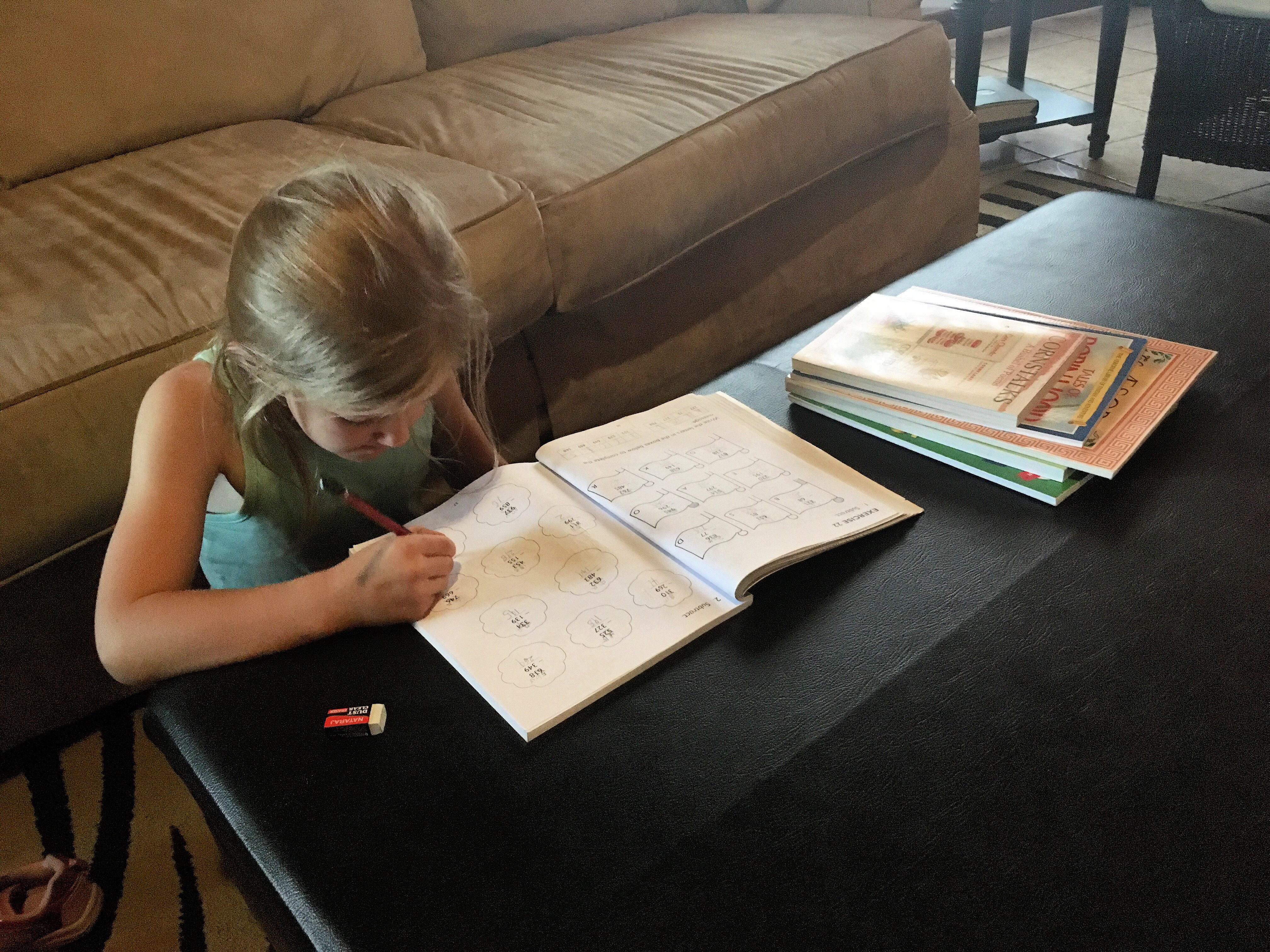 And our dining room. Though not usually with the covered piano right up next to the table. That's there because…
Our living room is also currently a construction zone with the addition of a new socket.
And finally, the living room is also currently our temporary kitchen.
We are – today – starting to repaint our house for the first time since we moved in 8+ years ago. There somehow seems to be a significant number of streaks and handprints at the 2-3 foot level. 😉 And we've done a number of repairs over the years. It's time for a fresh coat!
So the kitchen is pretty empty.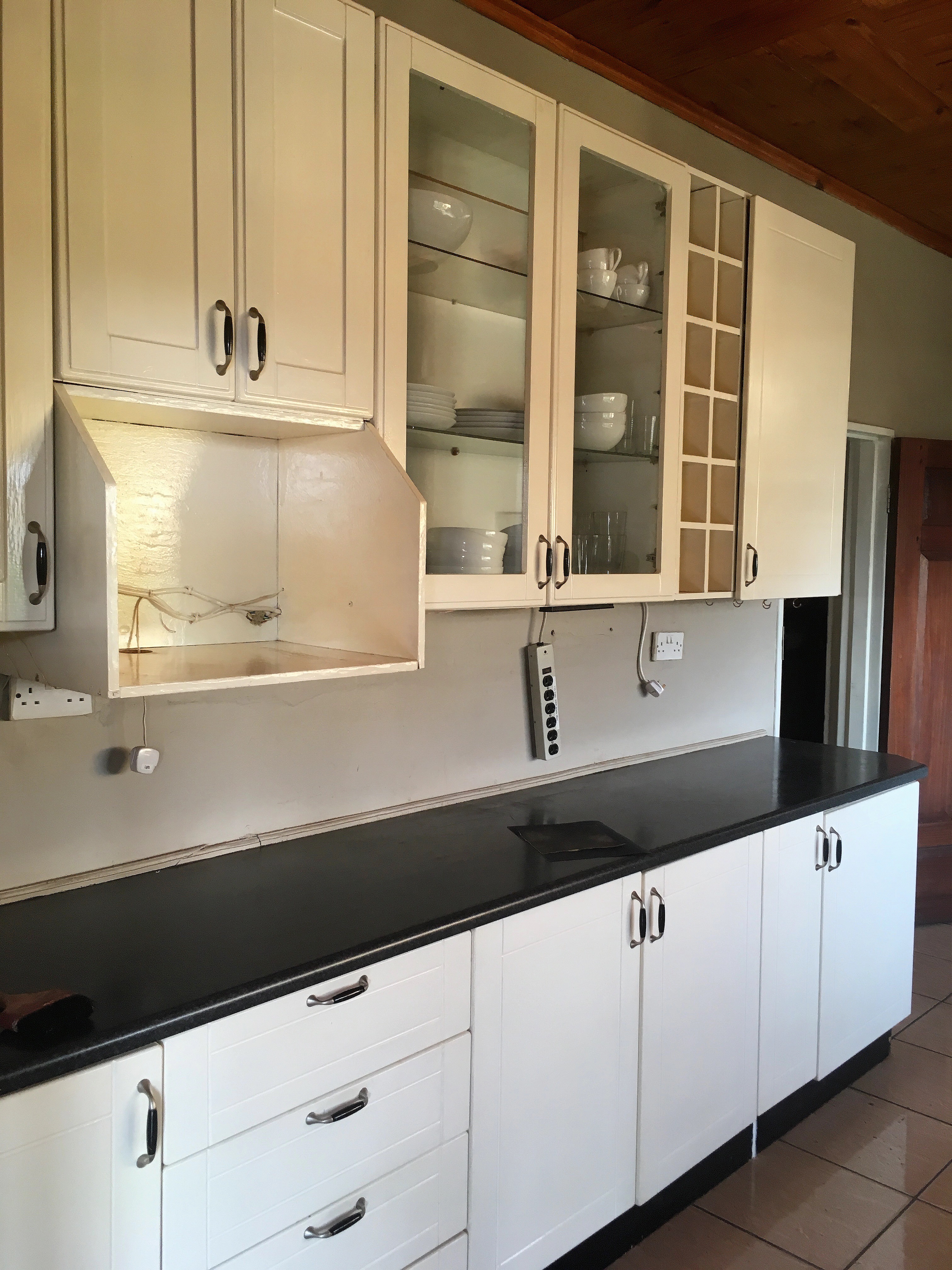 And my full-disclosure picture of what the rest of the "temporary kitchen" looks like. 😁 Not as picture perfect as the still life above, but it's real life around here as we put this big room to good use!