It's finally raining! We've had days of grey and stormy skies, and finally last night it started to rain a nice, slow, sweet rain. 14 hours later, it's still lightly raining. Ahhhh!
It has rained enough to bring out the second wave of termites – the little ones. So of course they must be caught: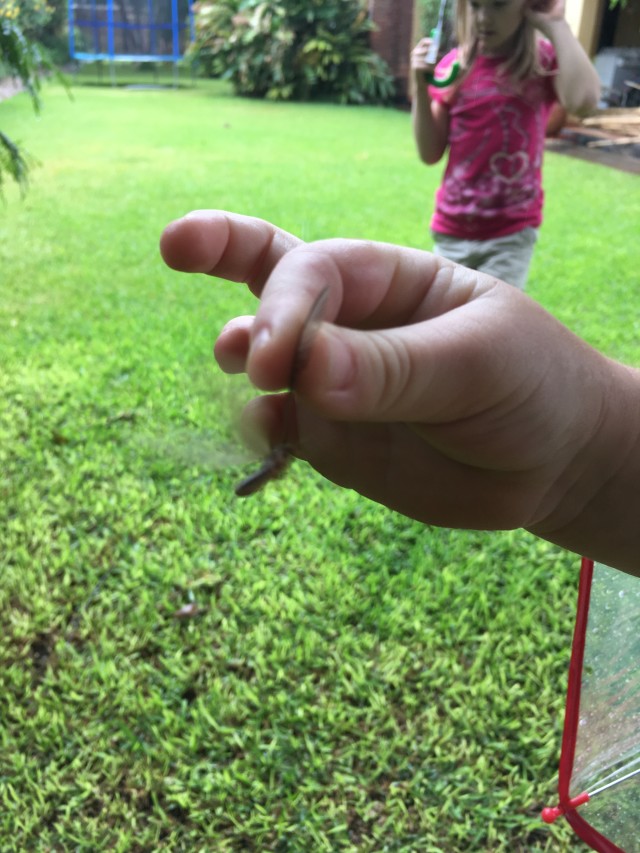 The big termites are better for eating, so these we were just catching for fun. Until… we found something that did want to eat them!
Sorry it's blurry, this little rain frog was really going places!
The girls watched him catch a few termites himself, then they decided to "help" him.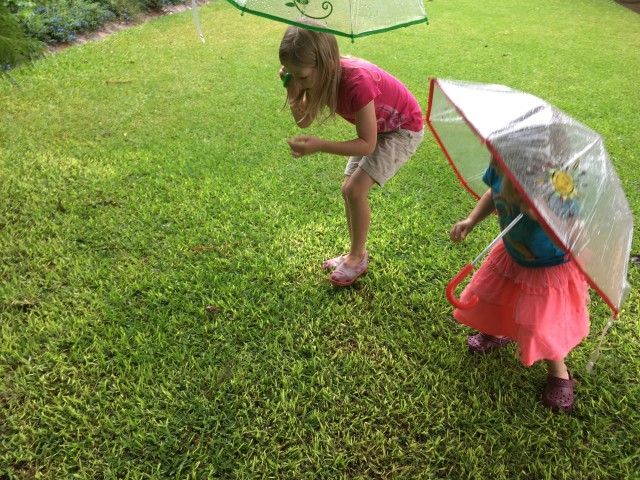 Here froggy! Have a termite!