Four is such a fabulous age! Naomi is full of life, bossiness, sweetness, mischief, compassion, frustration, and fierce love. We are loving these sweet days with her!
She is a devoted fan of her sister. Not only are they friends, Naomi considers herself to be defender, artistic consultant, and executive boss of Abigail.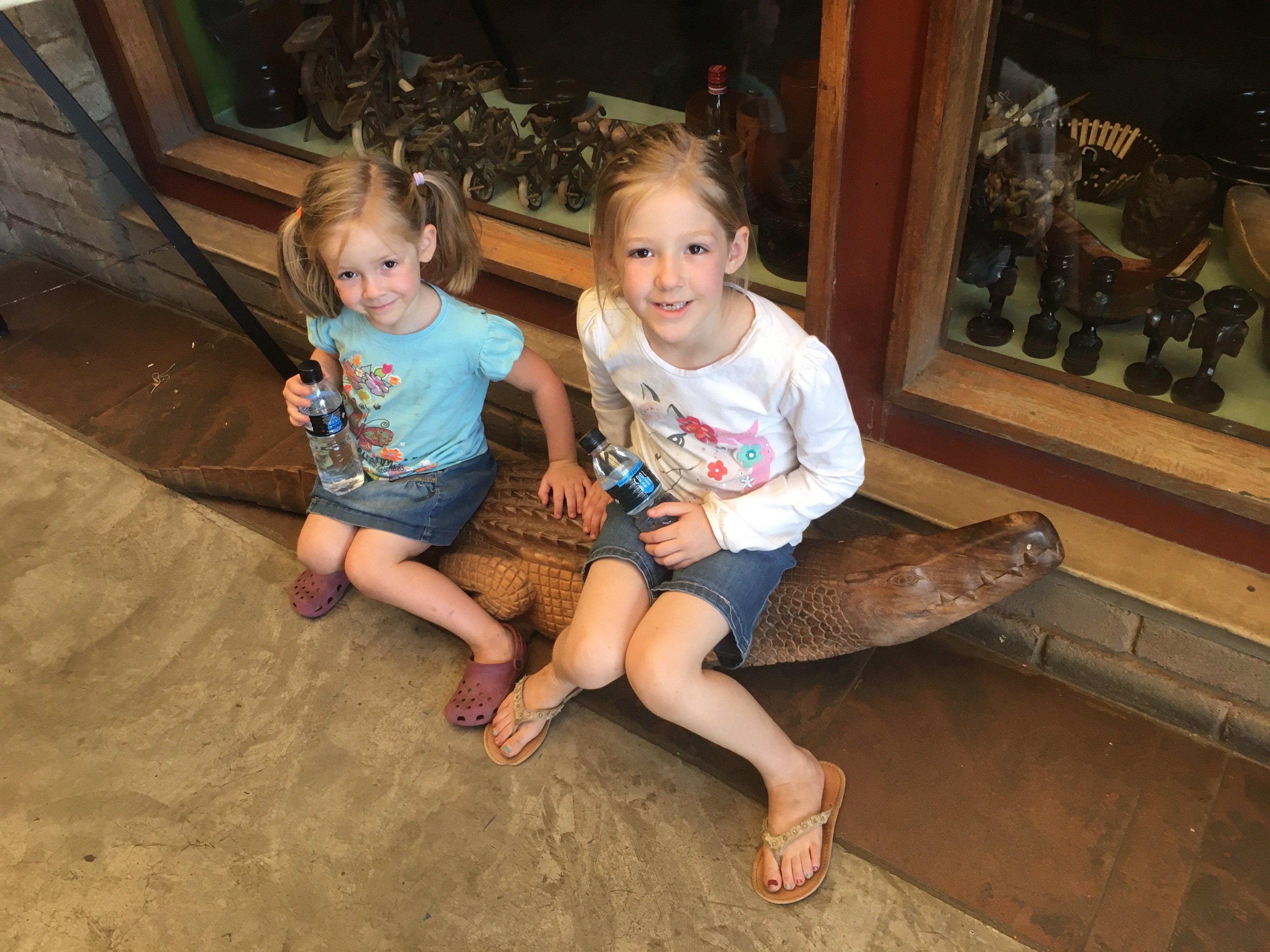 Naomi is on a campaign to beautify the world around her. This week, to Simba's silent, patient distress, she insisted on flowers between his toes. What a great dog!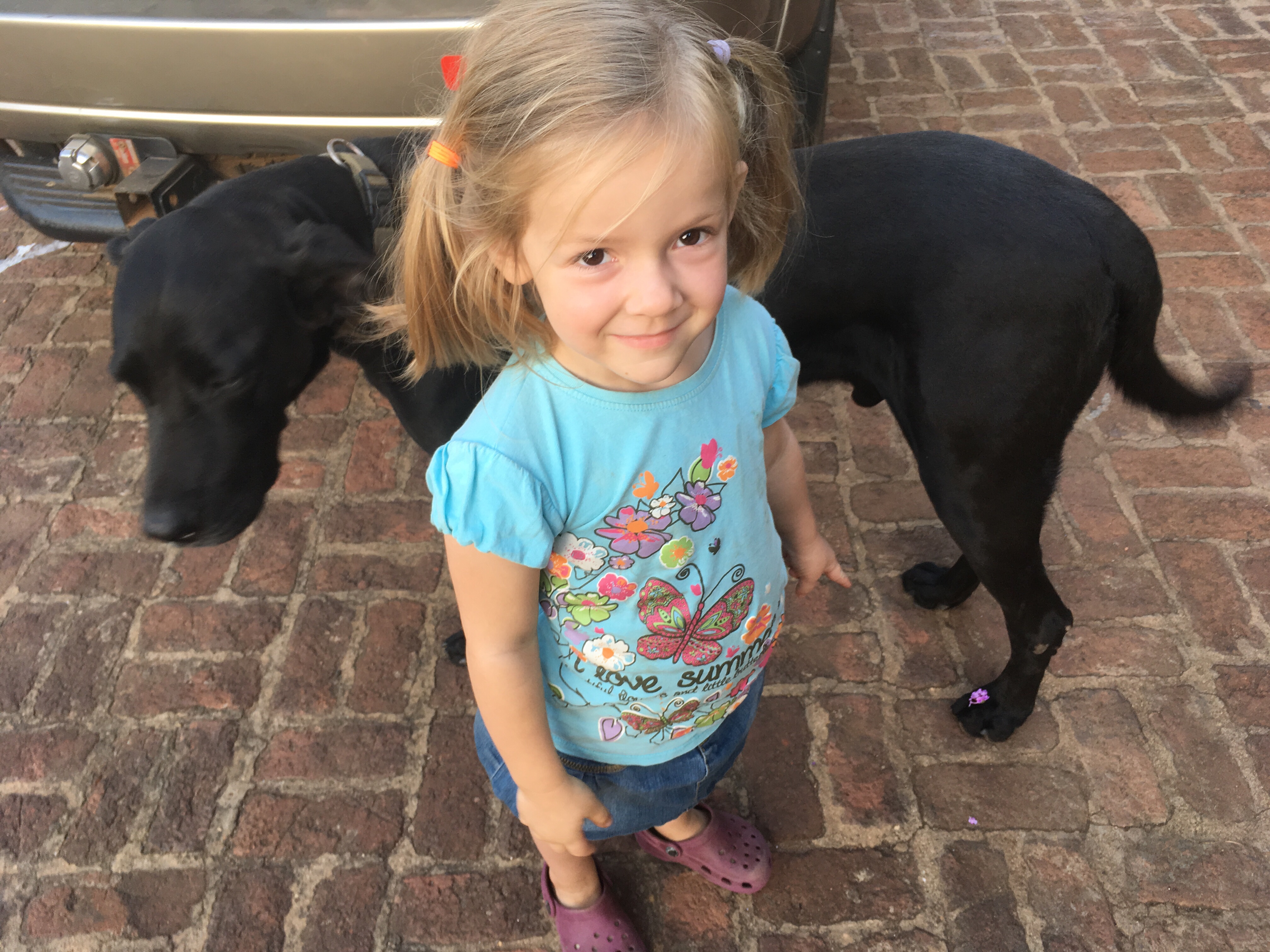 And I think, despite some very brunette beginnings, that her hair is actually turning blond!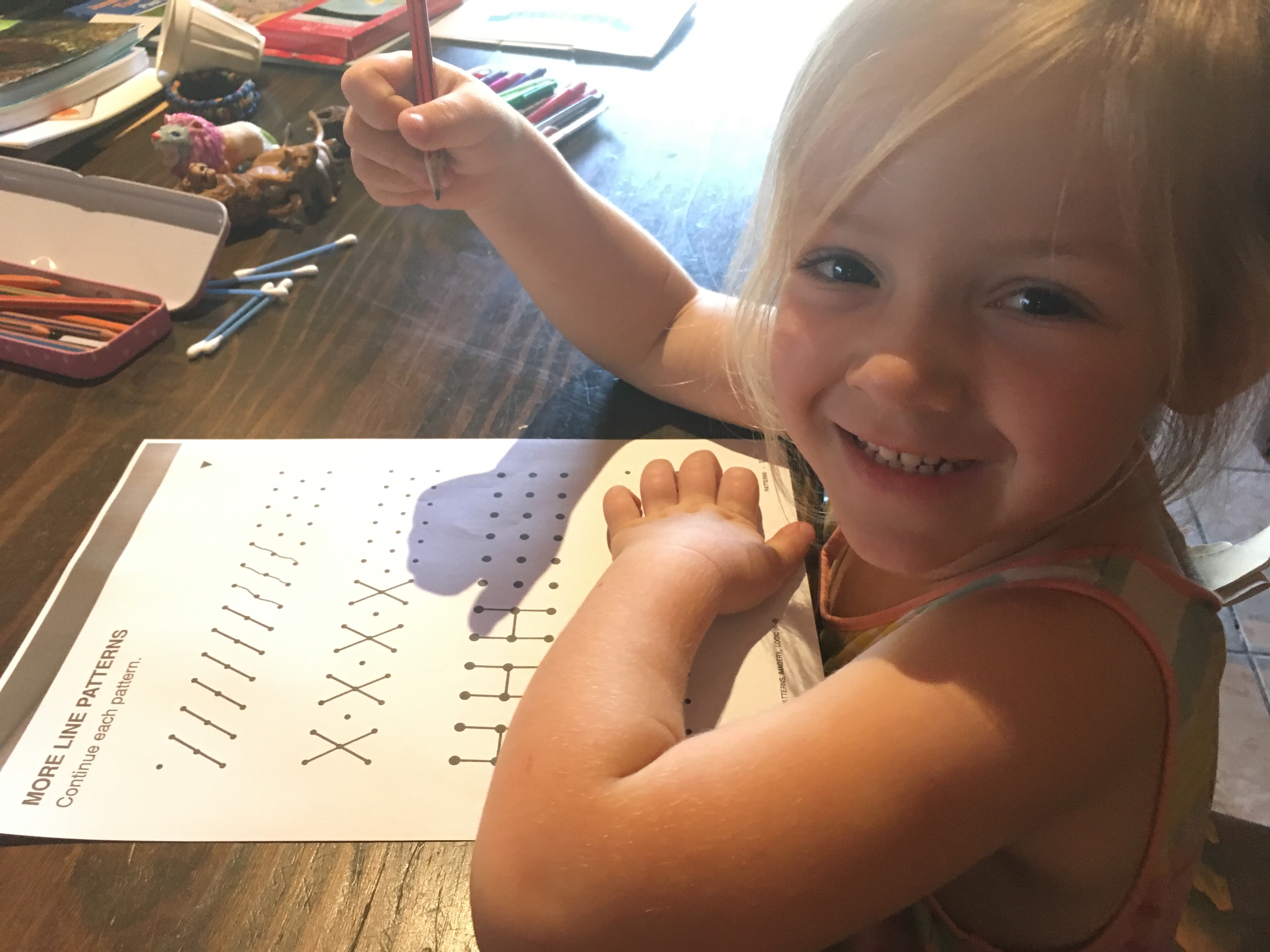 For the rest, I'll let her speak for herself: