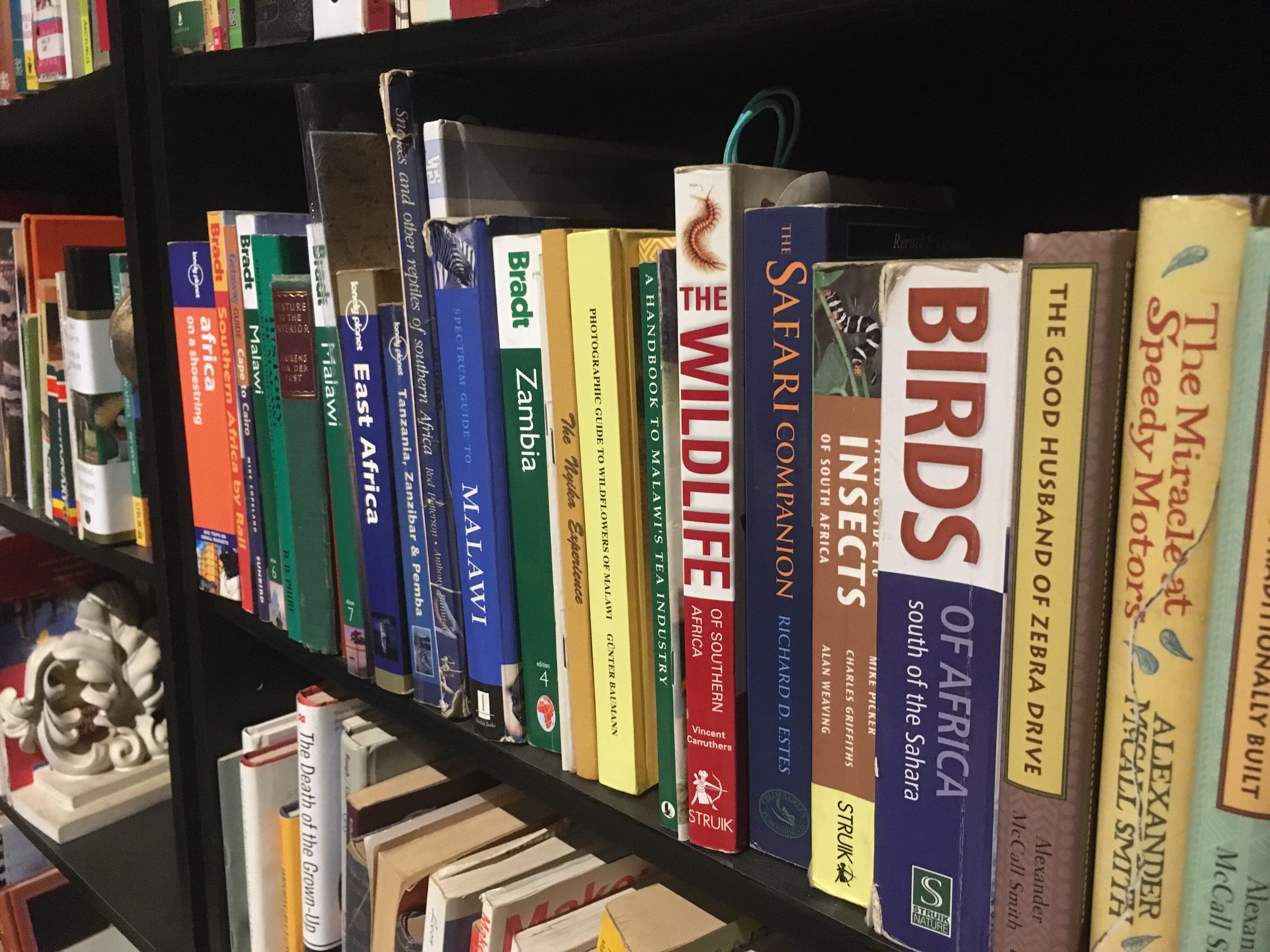 Several people have asked us over the years for recommendations of books to read about Malawi. Here's a little sampling of books we recommend to get you thinking about our corner of Africa. Most if not all could be found in your local library, but I've linked to each book on Amazon if you want to take a quick look there before you head to the library!
The Daring Heart of David Livingstone :: Was he a missionary, an explorer, or an abolitionist? Yes. And the most famous European in this part of Africa.
African Friends and Money Matters :: This book was key to helping us understand giving and possessions in our first couple years here.
When Helping Hurts :: Sometimes charity can be helpful, sometimes it brings harm to the one receiving it. This book offers some thoughts on helping well and appropriately.
Venture to the Interior :: A 1950 exploration of the Nyika plateau and Mount Mulanje, two of our favorite locations in Malawi
The People of the Mist :: An 1894 adventure novel set in an undefined part of Africa that's easy to imagine being Malawi: hidden civilizations, giant crocodiles, and daring escapes! Haggard's Allan Quartermain series inspired countless modern adventure stories and films.
The No. 1 Ladies' Detective Agency :: Set in Botswana, but the feel of these books is so very similar to the feel of life in Malawi. I believe there are now 18 books in this series by Alexander McCall Smith.
The Jungle Doctor Animal Stories :: This is a kids' series, but they're fantastic fables! They were written by a medical missionary in Tanzania, so many of the expressions and titles used throughout the 6 volumes are familiar to us.
The Bradt Guide to Malawi :: The intro to this travel guide has some great summaries about living in or visiting Malawi. The rest of the book has been super-helpful as we have explored Malawi over the years. We actually own versions 5, 6, and 7 of this book!
And finally, there are several claims that Malawi, Mount Mulanje in particular, inspired Tolkien's Middle Earth, the setting for The Hobbit and The Lord of the Rings. Maybe, but probably not. Tolkien did visit Malawi, but not until after he had written about Middle Earth. However, we do have a Shire River, and I have caught myself more than once thinking "this totally looks like what I imagine Middle Earth would look like!" Abigail is pretty sure she has seen the Misty Mountains! So, for whatever it's worth, you should read a bit of Tolkien if you want to know what Malawi looks like!
Happy reading!