Abigail is doing biology for science this year, and she is loving it!
We are currently studying birds, and today's lesson on nests had a section about weaver birds.
So we decided, since we have weaver birds in Malawi, to go find one of their nests. We found lots, right on our own street!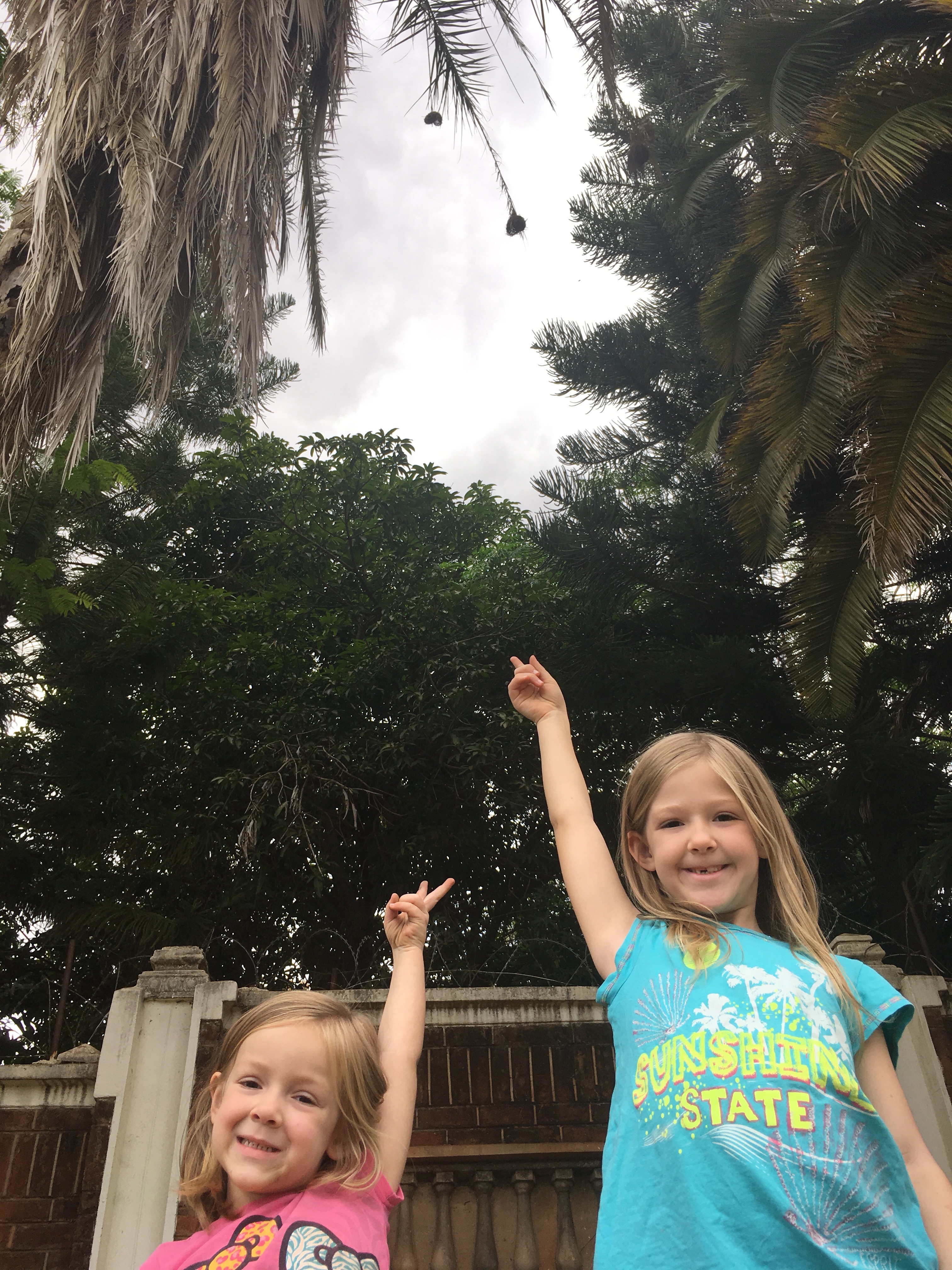 They're way up in the palm tree in front our neighbor's house, so the picture is a little grainy, but you can see the hole/tube on the left side where the birds enter from the bottom.
Then we went home to study a feather. If you have to study the barbs of a feather, why not take a close look at a beautiful guinea hen feather?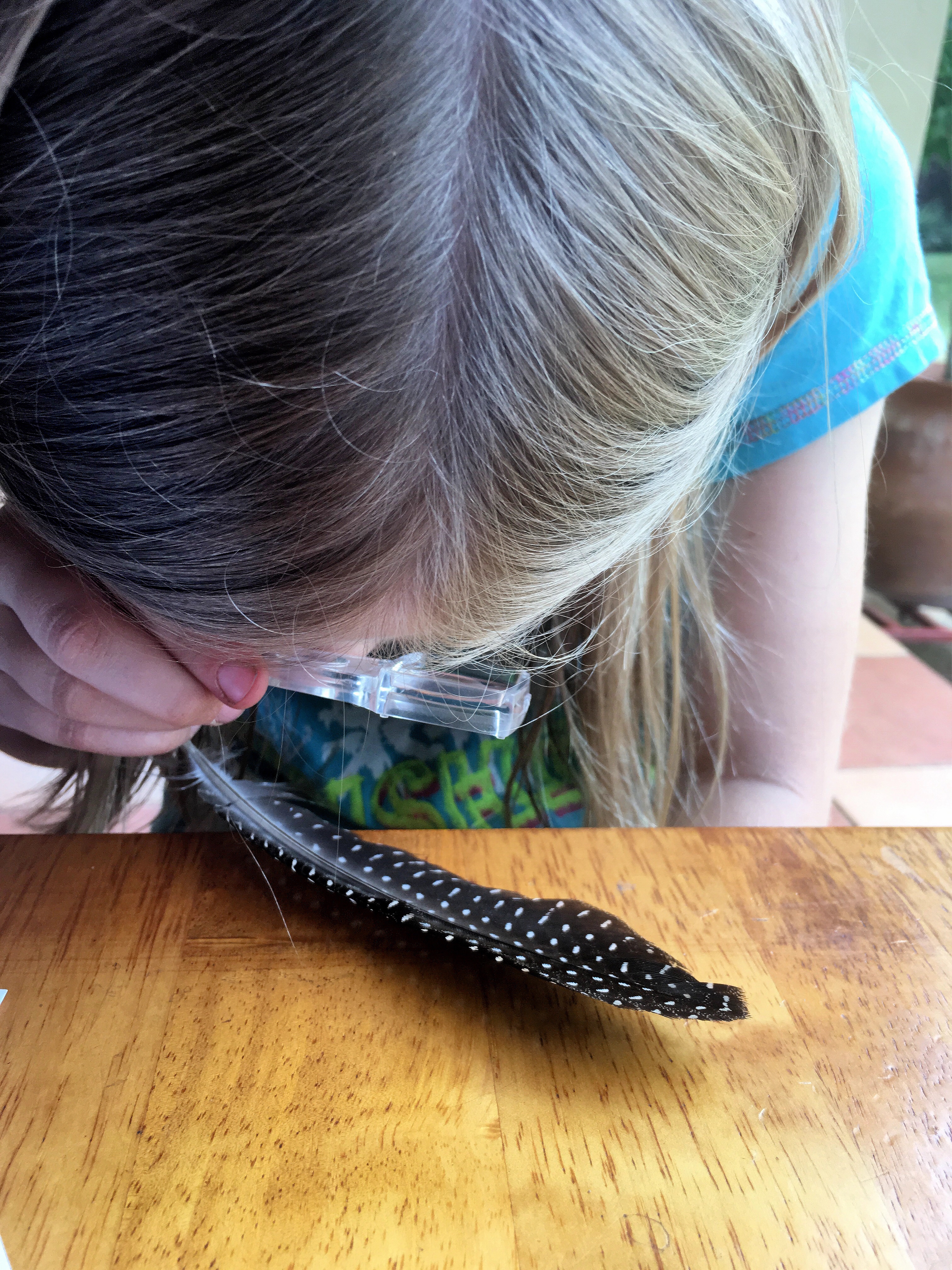 We love doing science class in Malawi!