The Great Floreen Roadtrips have begun! We have had a great couple of days on the road, covering a lot of highway, and connecting with some great friends. Here's our pictorial journal…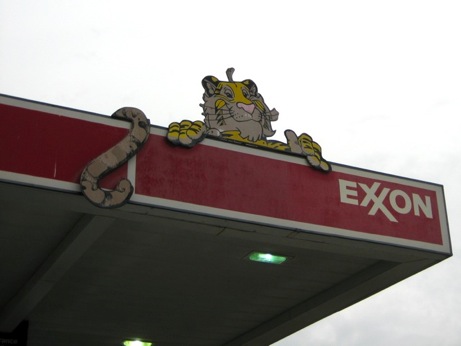 141.3 miles: Our first stop on the trail – a visit to the Exxon tiger.

330.9 miles: End of Day 1 and beginning of Day 2 – Our second stop was to spend the night with Adam and Shannon Chiappelone in Walnut Creek. We love this couple and so enjoyed spending time in their home again! Shannon and I worked at The Master's College together, and Matt and Adam were roommates years ago, so we go way back with these two!

450.7 miles: Seems to be a reoccurring theme already… we needed more gas.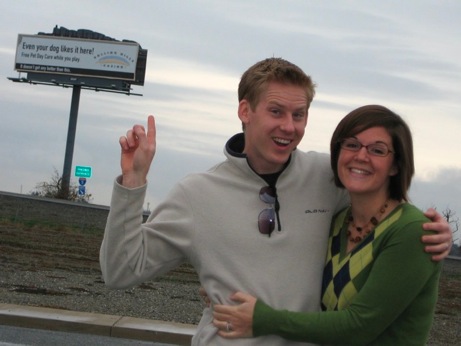 But! At this gas location, as the sign informed us, even your dog likes it here!

515.8 miles: Lunch!

530.6 miles: Now this was an interesting stop. You can see from the shiny pavement that it's been raining. It rained all morning and a couple hours into the afternoon. Ah, the Northwest! But this little building is the Australian hat outlet. There was a big kangaroo sign on the freeway advertising it, so we couldn't pass up the opportunity to try on a few Australian hats. =)

771.2 miles: Dinner at Taco del Mar!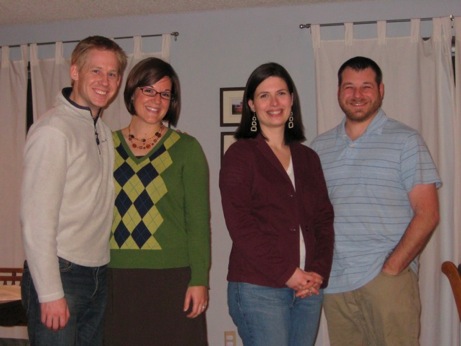 959.1 miles: Our last stop for the day – Dan and Karina Franklin's home. We had all over lapped at college, so it was fun to catch up with this great couple and hear about the ministry they're involved in now. We were blessed to hear about the church they're at and encouraged by their prayers for us! Thanks Dan and Karina!
Off to the hotel, and end of Day 2. That's all for now – more to come soon!