We haven't finished day 7 yet, but I have so many pictures to post that I need to do it now – because it's SNOWING!!! We've continued to meet with lots of people here in Lynden and have been so blessed by new and old friends here. Take a look!

This picture is in honor of Todd and Colleen Likkel. We had forgotten our camera battery charger in California, and when our camera finally went the way of the uncharged, the Likkels loaned us their camera until Monday when we could get to their store – RadioShack – to buy a new charger. Thanks Todd and Colleen! We really appreciate your practical and timely ministry to us!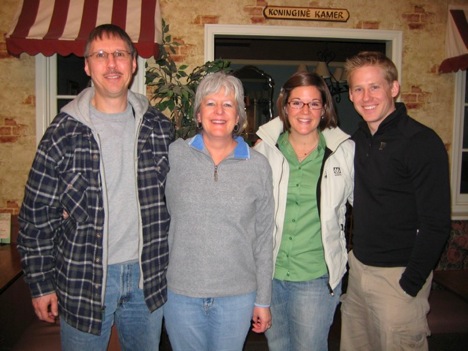 Mark and Catherine Nonhoff have been our hosts here in Lynden. They are a fabulous couple whom we have loved over the years and are now very much family to us. Our schedule has filled up so quickly here that we had to book a lunch with them in order to get some extended quality time with them! We are so blessed by their friendship and love to us, and encouraged by their faith and their testimony of God's faithfulness. Thanks so much Mark and Catherine!

On the way back from lunch, we stopped at Lynden's little town park. So cute!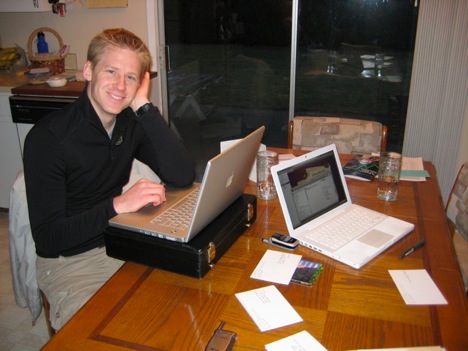 In between hanging out with people, we took a couple hours on Monday to write some notes, catch up on email (kind of…), and Matt was able to file all his sales taxes for the photography business. Yay!
Two missing photos here… and I told you I would do better. =( We had a wonderful evening with the Stuart family, talking missions, marriage proposals, cultural adjustment, and good stories. We were very encouraged by them, and our hearts were warmed by laughter and fellowship.
The second missing photo is one that everyone present is probably ok with having missed. Matt had a chance to get together with a bunch of guys who have a small group meeting at Starbucks at 5:30 in the morning. That's a little early for a photo. But Matt had a great time of fellowship with a group of guys he'd grown up with, getting to hear about their lives now and how they can encourage one another.

And then it snowed! That's our car right behind us – it kind of blends into the rest of the white.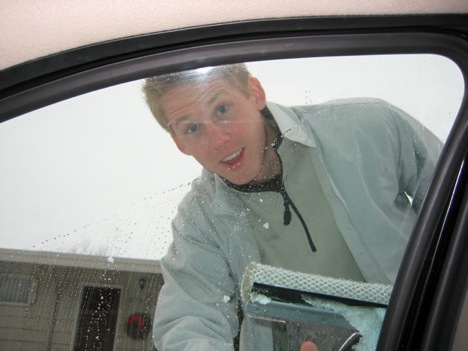 Matt cleaned the snow off the windows so that we could drive, using the southern California version of a scraper – a squeegee.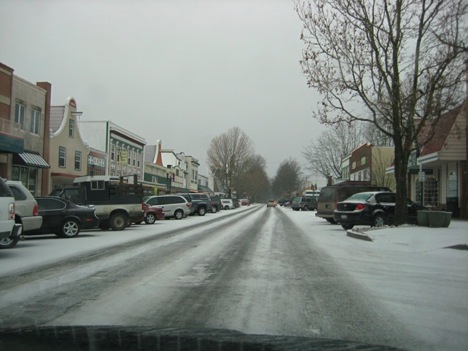 Downtown Lynden covered in snow and cloud-cover.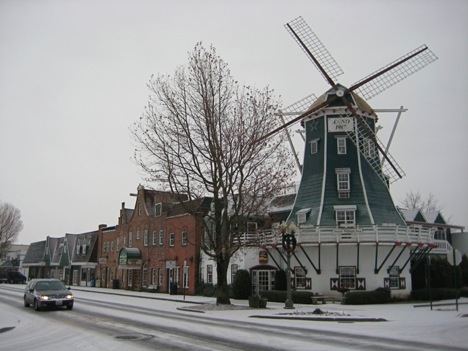 Ah, that's a better picture of the windmill!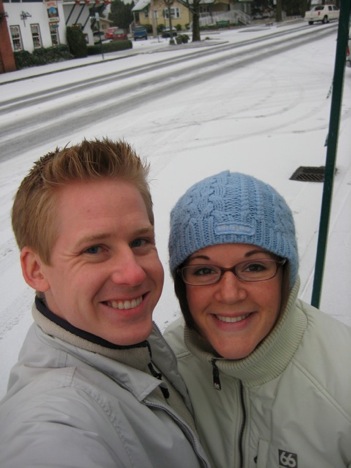 Loving the snow!

We took a quick drive out to Berthusen Park to see the snow, and the drive itself was amazing!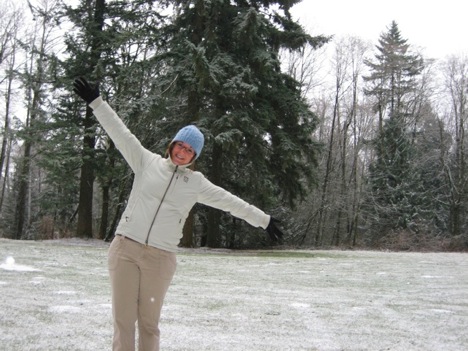 It's been about 5 years since I've seen snow fall. It's beautiful!

Yay! Still loving the snow!

We know who our most faithful blog readers are – this goes out to both of you! =)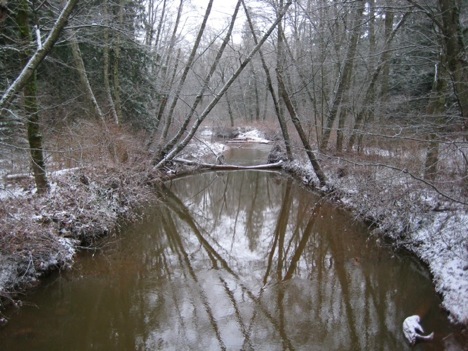 The real photographer got ahold of the camera and we got some extra-beautiful snow pictures!

After our park and snow adventure, we had the opportunity to meet Delaine and Emily Bailey for coffee/tea and some quality time with them. They hadn't been able to make it to the presentation on Sunday evening, so we were able to share with them about Malawi and some of the things we're thinking through about ministry and plans. It was a great time of stories, sharing, and encouragement. Thanks for taking the time to encourage and spur us on Baileys!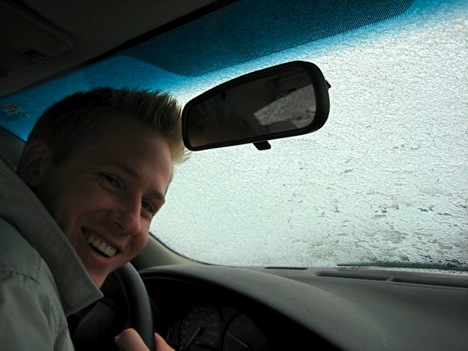 When we got back to the car, it had started snowing heavier. There's a quiet, heavy sensation to thick snow – so peaceful and so fun!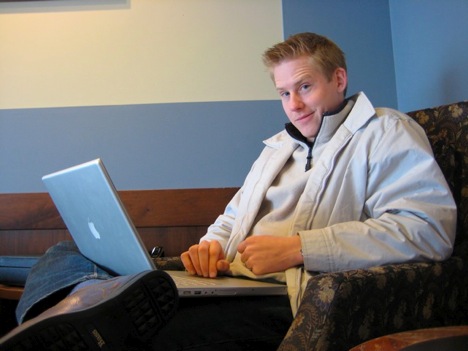 Matt started his day at Starbucks with the guys, and we find ourselves back here now, waiting for another friend to show up.
We're getting together with more friends this evening, and then tomorrow we're off to Canada. Stay tuned!