And we're off again! We hit the road on Tuesday the 10th and began the mad dash to eastern Kansas. It'll take us 3 days to get there, at 8-10 hours of driving every day, but we're on our way!

Leaving the Tatlock's house at 7am to get on the road early!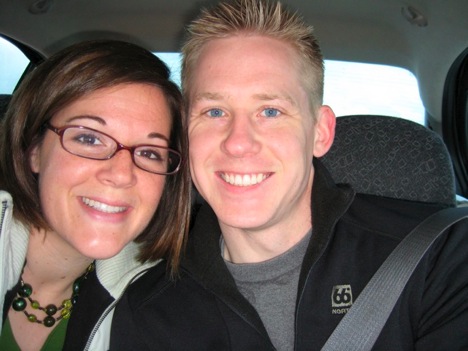 Roadtrip #2 – 0.0 miles: Here we go again!

As we left the Santa Clarita area, I noticed that the hills all around us were covered with snow. As we drove through the day, the snow stayed with us – for miles and miles and miles…

77.6 miles: A quick stop alongside of the road to see the Joshua trees of the California high desert.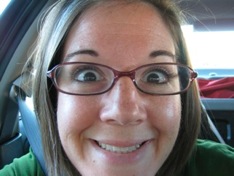 Being back in the car brought on a mild form of insanity.

Somewhere around 200 miles: still seeing snow!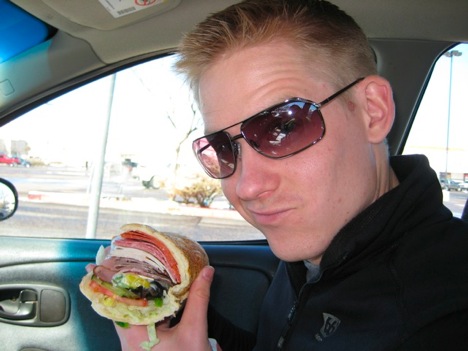 311.9 miles: Matt ordered a foot-long double stacked "Feast" sub, double stacked. That's right, he double stacked a double stacked sub. And ate the whole thing.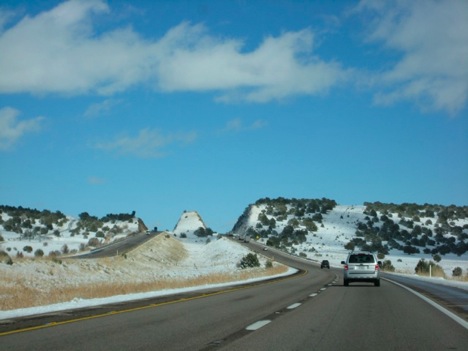 Somewhere around 350 miles: Still seeing snow, and even more snow now!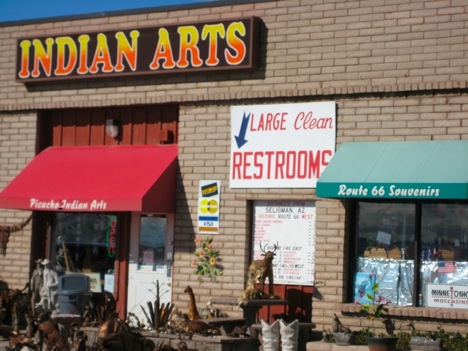 382.3 miles: As we stopped to fill up on gas, we quickly learned that Route 66, Indian arts, and Restrooms are three big favorites on this route.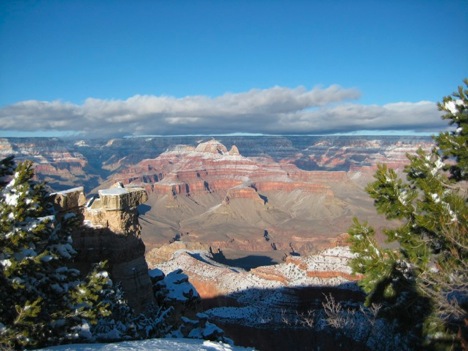 480.4 miles: Matt had never seen the Grand Canyon, so we spent about an hour and a half enjoying the view.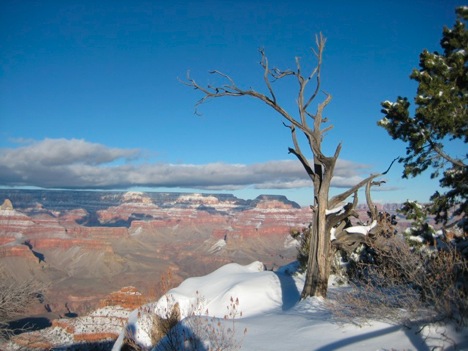 With snow on and in the canyon, it looked quite different from what I had seen before, but so very beautiful! Need I say that Matt got quite a few pictures?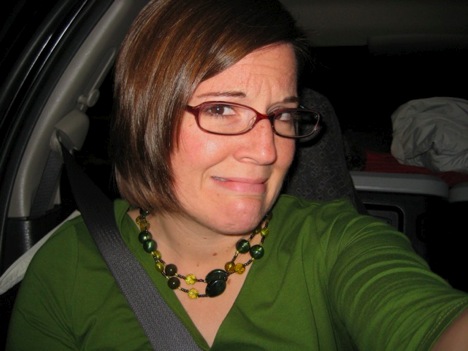 509.9 miles: As we headed back to Flagstaff, we had an unfortunate experience – we hit a very large jackrabbit, almost the size of a medium-sized dog. You can see my reaction… Matt informed me that if he were on a road trip with a bunch of guys, they totally would have gone back and gotten a picture of the rabbit. Hmmm, no thanks.
More to come – we're just getting started with Roadtrip #2!