For those of you who think we've been to some beautiful and interesting places on our road trips, you're right, but don't take don't take my little point-and-shoot camera's pictures as the best evidence. Matt has been documenting our travels as well, and for those of you who are already familiar with his photography, he loves travel and nature photography and is very, very good at it! He has posted his pictures from the last Roadtrip as the "Pacific Coast" collection.
So click here and take a look! Matt Floreen Travel Photography
Thank you for reading my unabashed advertisement of my husband's work. =)
And now back to the Roadtrips! Day 3 was our final long run. We started in Amarillo, TX, and ended in my hometown – Girard, KS.

1188.5 miles: Hal Carpenter was one of my dad's best friends growing up in Kansas, and he and his wife Rita graciously hosted us in their home overnight in Amarillo, TX. They have worked with Child Evangelism Fellowship for years, so we enjoyed talking with them about the ins and outs of ministry. Thanks so much Hal and Rita for your wonderful hospitality!

1200 miles: I love the Great Plains!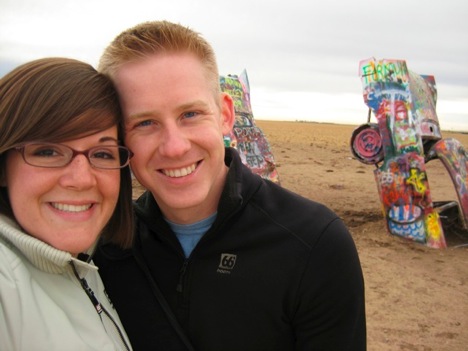 1200.2 miles: We had to backtrack a little bit, but visiting Cadillac Ranch – just west of Amarillo – was well worth an extra 10 minutes.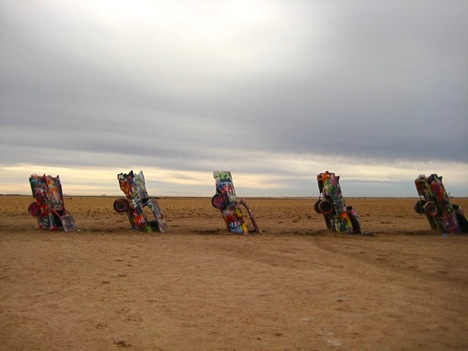 There's a total of 10 Cadillacs, all different models, buried in a pasture. They're all graffitied, and so bizarre!

1246.3 miles: The wide open spaces give me room to breathe. I don't care what others say about the midwest, I still love flat land!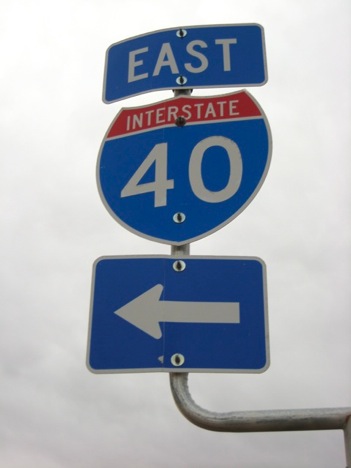 But let's not get distracted! Back on the road.

1280.6 miles: The great state of Texas has great rest stops. And tornado shelters, because this is tornado country.

We tried so hard to take a good picture on the ground next to the Route 66 medallion. The sun was so bright that this is the best we could do!

1637.2 miles: Vinita Oklahoma is home to one of the world's largest McDonalds. It is kind of odd that the only building for miles had to be built right over the freeway, but hey, it is interesting!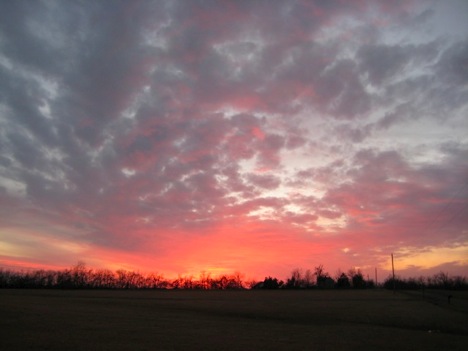 1704.9 miles: We had almost made it to Girard when the sun set. The cloud cover made the whole sky glow!
Coming in at just under 1725 miles, we had finished the 3-day mad dash to Kansas. Now we'll get to catch up with people, and we're looking forward to sharing about the ministry in Malawi with Girard Bible Church on Sunday morning!