Welcome to Kansas! We were able to be in Girard, my little hometown, for 3 full days, so I took some pictures just to remember. Here's the tour…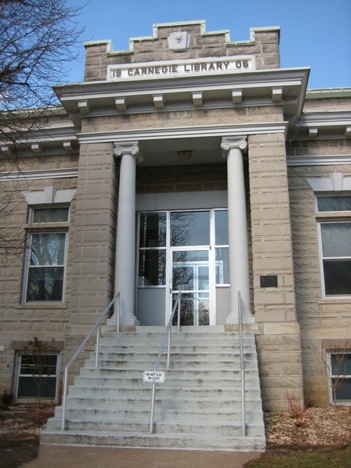 Smallest town to have a Carnegie Library.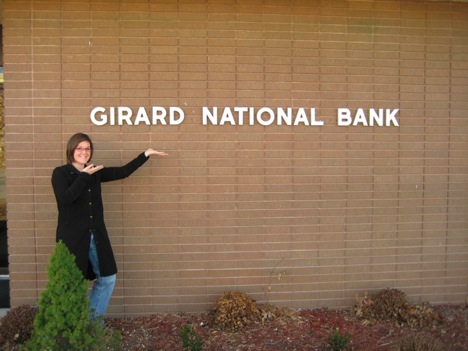 Many summers were spent working at the good old Girard National Bank.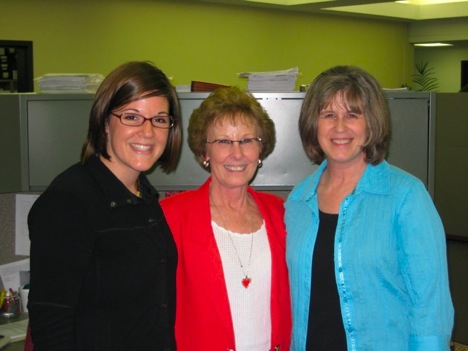 My dad worked at Crawkan Telephone, so I feel like I grew up in that office. We stopped by and got a chance to catch up with Irene and Cheryl.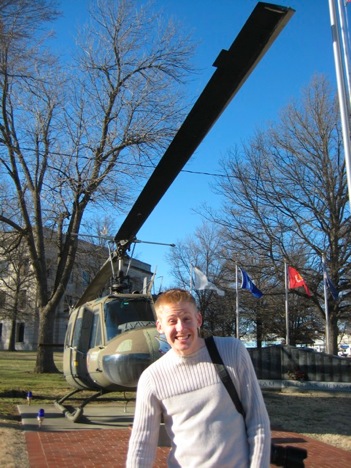 Matt liked the Vietnam Veterans Memorial on our town square.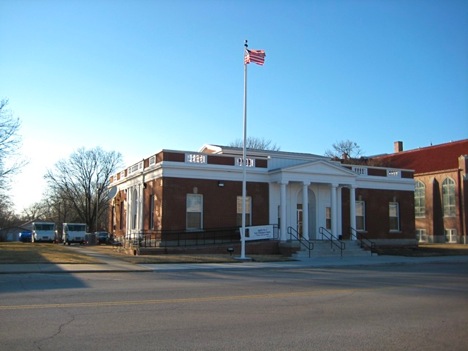 I don't think I've ever found a post office that measures up to the amazing Girard Post Office – it's such a cool building!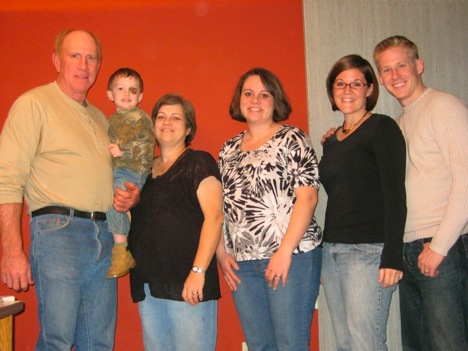 February 13th was Matt's birthday, so Randy and Kimbra Brunk invited us over for a wonderful meal. The steak was Randy's own corn-fed beef, so it was of course the best meat we've ever tasted! Top that off with the fact that Kimbra is one of the best cooks in all of Kansas, if not the entire USA, and we ate very well! Their daughter, Josie, and her son Conner joined us for dinner (as did Kirby, Kerri, and Addison, but I was a little slow on the draw with the camera, and didn't remember until after they left). Conner was sporting a nice shiner that he got helping Randy around the farm – everybody needs a good black eye at one point in their life!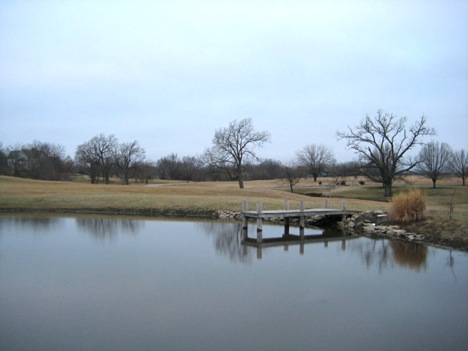 Matt and I went for a walk early one morning, and he discovered that Kansas has a lot more hills and ponds than he had thought.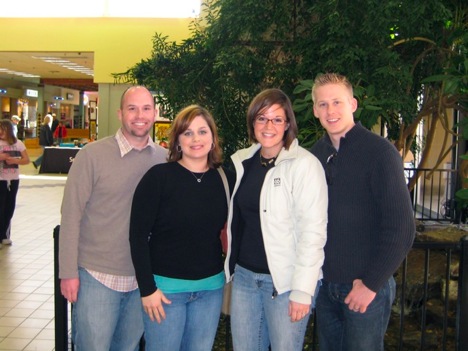 For lunch on Saturday, Jami and Jim Perona met us for lunch at the Mall Deli. Jami and I grew up together in Girard, but hadn't seen one another for probably 10 years, and it was SO good to catch up with her! Thanks for taking the time to meet up with us Jami and Jim!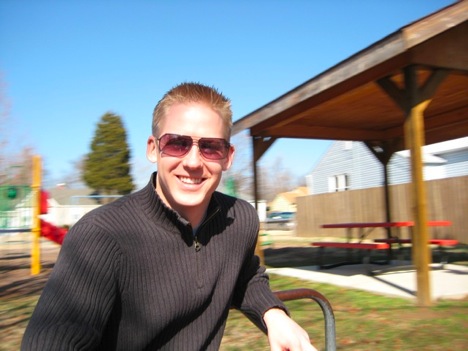 After lunch, we headed to a park that Jami and Jim had recommended. It had an old metal merry-go-round, and we got to be kids again for a few minutes.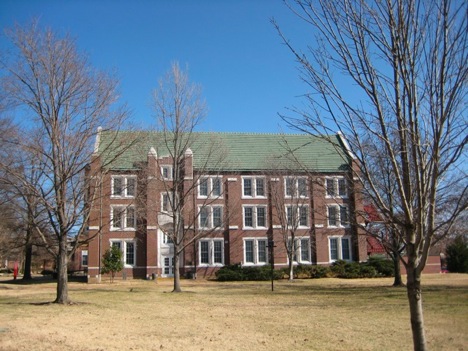 This picture is for my sister – Erin, can you name this building?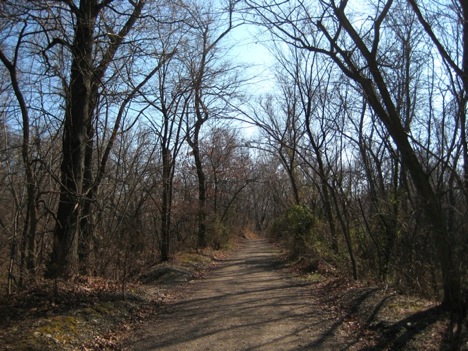 On another tip from Jami and Jim, we headed to the Wilderness Park. This area used to be open coal mining, but has been stabilized and is full of trails, ponds, and creeks. If I had known about this place when I was growing up, I would have been here several times a week!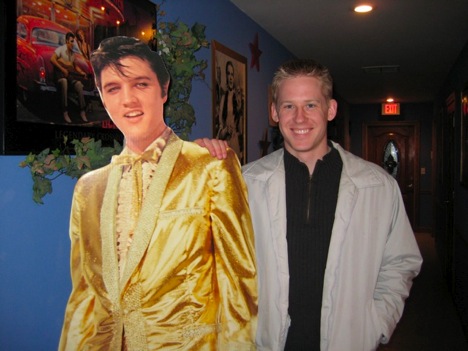 Matt, hanging out with his good friend…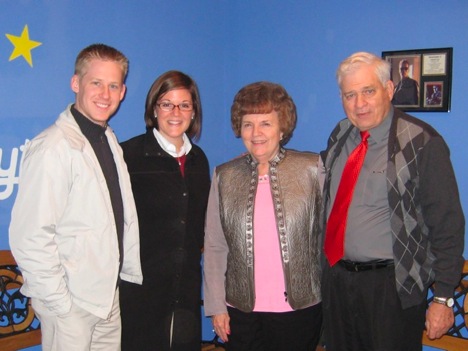 Martin and Sandra Schifferdecker hosted us during our stay in Girard. They are a couple very dear to us, and we benefited not only from a great place to stay, but also from their counsel and encouragement. We love you Martin and Sandra!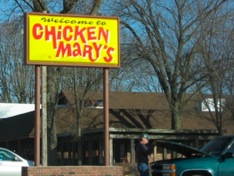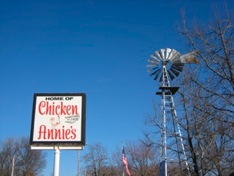 Chicken Mary's and Chicken Annie's are right next door to each other, and it's been a bit of a competition for years. People usually have favorites, but at lunch time on a Sunday, both parking lots are full! Southeast Kansas is famous for its chicken!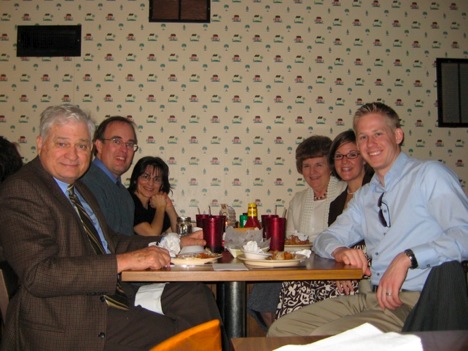 We were able to share about Malawi with Girard Bible Church, and after church, we got to go to Chicken Mary's for lunch with Martin and Sandra, as well as Pastor Don and his wife Theresa. Good food, and great company!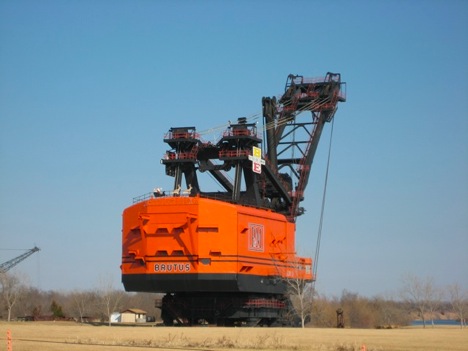 Last but not least, you shouldn't really visit Southeast Kansas without stopping to see the world's largest steam-powered shovel, Big Brutus.
Over the next few days, we're making our way across Kansas and through eastern Colorado, connecting with family and friends all along the way – more road trip updates coming soon!