We are seeing so many people on these trips! Here's a quick look at three days on the road – from central Kansas, and up the eastern side of Colorado…

My very dear friend, Christi Kingsley! We were able to stay with the Kingsleys for a couple nights, and I had such a great time catching up with Christi. Her story is a beautiful testimony of God's grace, peace, and joy. Thanks for a great stay in Andover, Christi and Robert!

As Matt had never been through Kansas, I took him on a little tour of the western side of the state. If you've ever been there, you know there's not much to see! But we did stop in Greensburg to see a town recovering from a massive tornado. The whole town was flattened and is in process of rebuilding. It's pretty amazing actually!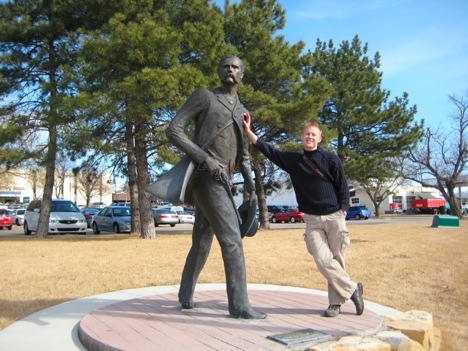 And then to Dodge City! We took a couple hours to enjoy a bit of Wyatt Earp, cattle drives, and the good old wild west!

And there we are, yep, the only people at Boot Hill. The three guys in period costume who worked there were REALLY excited to see us. =)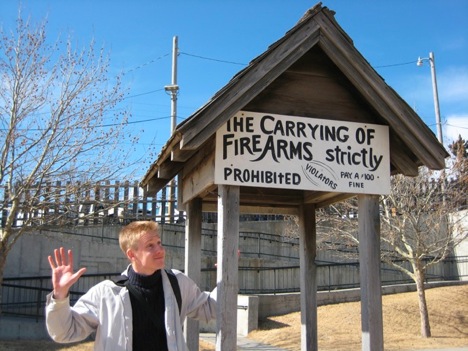 He did fire his lens a few times, but don't tell anyone!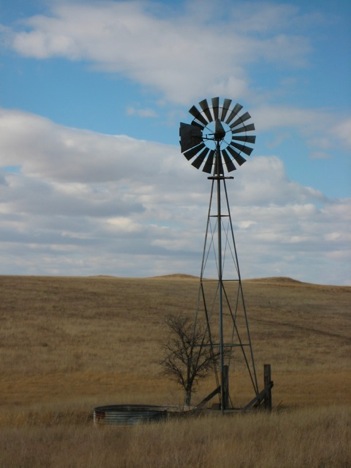 Further west in Kansas, we stopped to see the Santa Fe trail tracks, and found one of my favorite Kansas sights: the windmill.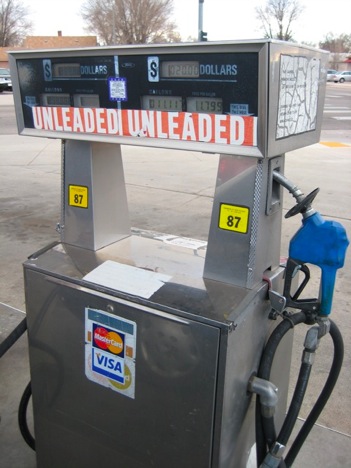 Wow, they don't make them like this anymore. And, you didn't pay until AFTER you had filled up! Good old small town Kansas!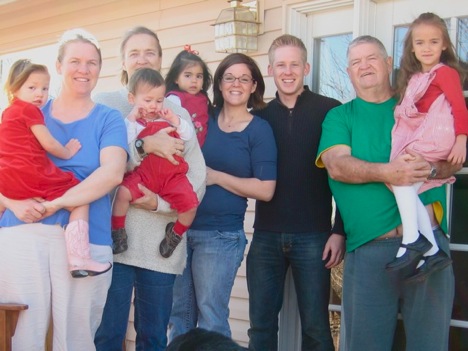 In Pueblo West, we stopped to spend the night with some friends of mine from high school, Jim and Linda Beauchamp. Their daughter, Michelle, came over the next morning to hang out, and brought her kids – Kimia, Karis, Alana, and Malachi. It was so fun to catch up with everyone and meet all the kids! Such good friends and great memories are a hugh blessing! Thanks Beauchamps and Brandfords for taking care of us and sharing your lives with us – we had a great time!

From Pueblo we headed north through Colorado Springs toward Denver. We couldn't pass up an opportunity to stop by the Garden of the Gods though! These fascinating formations have been a favorite of mine for years, and it was fun to share it with Matt.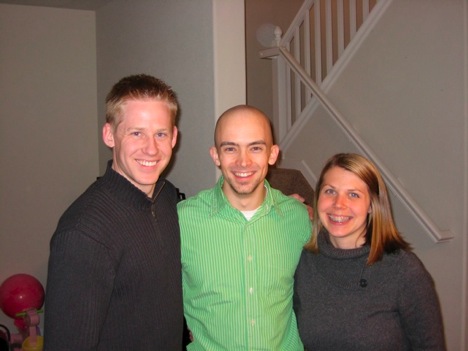 On our way out of Colorado Springs, we stopped for dinner at the home of Andrew and Abby Shearer. Andrew and Matt have been good friends for many years, so we got to spend a bit of time catching up. Matt's last trip to Colorado was helping Andrew and Abby move, so it was fun to see them settled in this time, and to hear about the life and experiences the Lord has given them in the past couple years. Thanks Andrew and Abby for letting us drop by – it was so fun to hang out!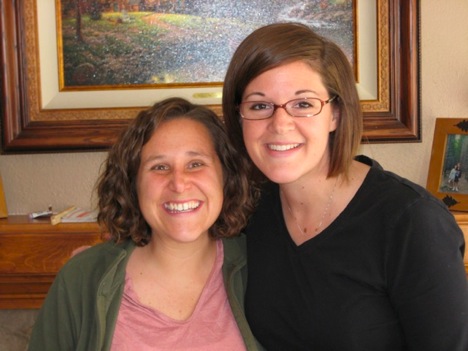 In the Denver area, we spent a night with Dave and Lorraine Bosworth. I had worked with Dave at The Master's College until a couple years ago when they moved to Colorado. They have such a passion and heart for missions that we were so encouraged during our time with them! Thanks so much, Bosworths, for your encouragement, hospitality, and joy!

Lorraine had recommended Mount Falcon Park Open Space, so we ran up the mountain and took in some breath-taking views. Thanks for the recommendation, Lorraine! =)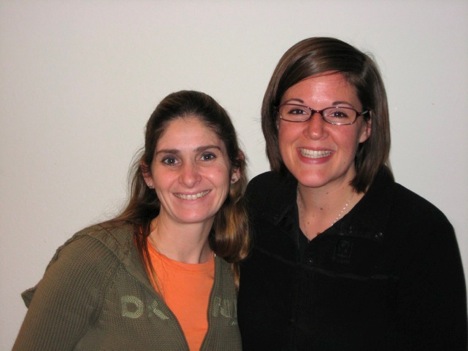 And then for dinner that night, we got a chance to spend some time with Paul and Ruth Ortiz and their children. Ruth had been my admissions counselor in college… now who stays in touch with their admissions counselor?!? =) If that's what you're thinking, then you haven't met Ruth! The Ortizes are also headed to the missions field in the next few months – to the Philippines – so we got a chance to talk prayer cards, support raising, international moves, and the faithfulness of God. Thanks Ortizes for a great evening of encouragement and mutual enjoyment of what God is doing!
Coming up next – snow, more snow, and the beginning of the homeward trek!