It's time for an oil change for our car, but we don't really have time to stop for one! We'll add some more oil, a little antifreeze, and press on. At the point at which we took these pictures, we were at about 3,000 miles for this trip alone. We're thankful for the safety that the Lord has given us in this great little car!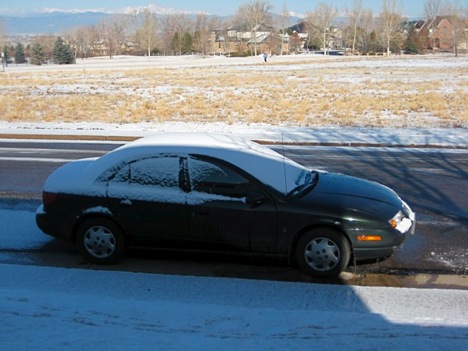 We got an inch or so of snow in northern Denver, so I took a picture before the sun melted it all. We were kind of hoping to get snowed in… just for a morning! =)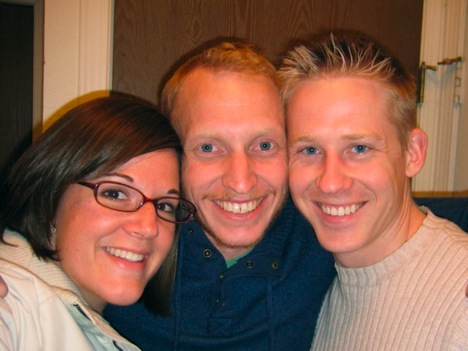 Our good friend, Josh Cook, recently moved to the Denver area, so we jumped at an opportunity to spend an evening with him. We talked C.S. Lewis, faith and sanctification, and our need for grace. It was wonderfully refreshing to be stretched in our thinking, and to walk away smiling at what God is doing in Josh's life. And if you want to know how Josh and Matt have become such good friends, just check out Josh's website.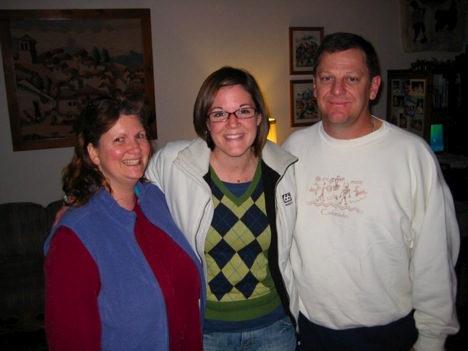 Tim and Ruth Matlick are friends of mine from high school, and we've stayed in touch since then primarily by me being a wayward traveler and them being great hosts. =) It had been about 6 years since I was last through Denver, so we had a bit of catching up to do, and it was great to get to know their girls! Thanks Matlicks for a wonderfully relaxing weekend, and for letting us use your dining room as our office!

We headed back down to Colorado Springs to Austin Bluffs Evangelical Free Church on Sunday, and as we turned off the interstate, Matt commented: "Couldn't they have put this intersection in a pretty location or something?!" Wow… nothing like Pike's Peak welcoming you to Colorado Springs!

We were able to share with the Austin Bluffs church about the ministry in Malawi, and were so blessed by that great congregation! Their love for the Lord is so evident and we had some great conversations with people there. I just had to take a picture of their missionary wall through, as I found our good friends the VanderBijls on the wall! I already knew this was a great church, but I love them all the more because they love the VanderBijls! =)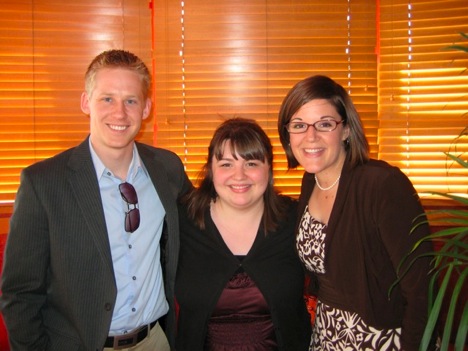 After church we went out to lunch with a couple friends. Todd Faris had to leave right after lunch, as Noelle was home with sick kids, but we got to hang out with Amy Haddock for a couple hours through the afternoon. Amy has a hilarious sense of humor that Matt and I have loved for years, and we think it's just the best thing in the world that she's in marketing now. She's thoughtful, kind, and always good for a word pun. It was so great to hang out with you, Amy! Thanks for a great time to catch up and hang out – you make our hearts happy!

That evening we got opportunity to spend the night at the home of Mitch and Angela Hopewell. Mitch and I studied abroad in Israel together while in college, but hadn't kept in contact over the years. Matt and I quickly discovered in Mitch and Angela two very comfortable and fun friends. There is a sense of peace and calm both in their home and their demeanor, and we left the next morning so refreshed. Thanks Mitch and Angela for blessing us with your hospitality and peace!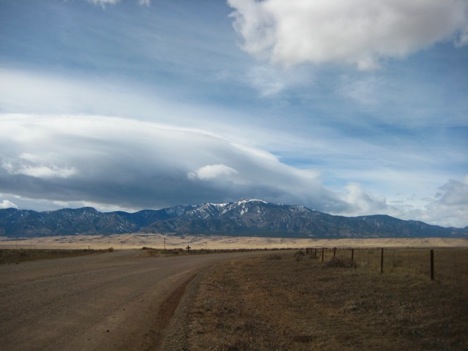 From Colorado Springs, we traveled south and began to see more snow as we followed the Rockies.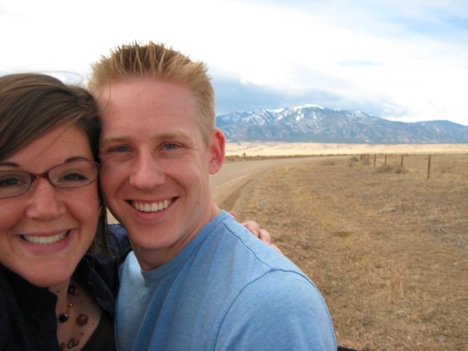 There we are with the beautiful Colorado Rockies behind us!

All this traveling has been a little hard on the map. We're big fans of maps anyway, so it was already a bit used, but it's definitely not surviving past this trip!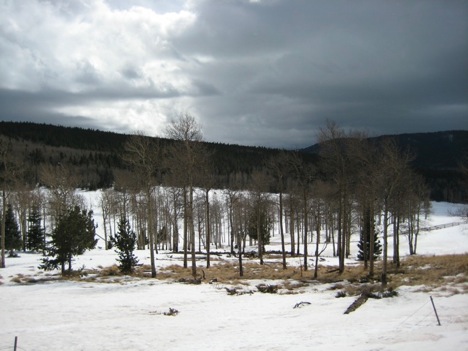 Further south we found a large meadow covered in snow. Matt tromped off through the woods to get some pictures, so I'm sure those will show up on his blog… if our lives ever slow down enough to get to things like that!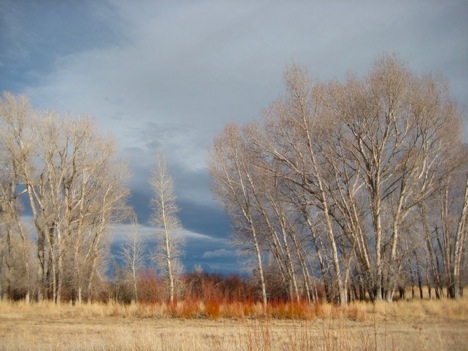 Further south, another stop for a bit of photography.

Ok, one more mountain picture!
And from there, we traveled on to the true southwest – Tucson, AZ – coming up next!