The picture below is a screen capture of our Skype conversation with Brian Biedebach this morning, and is an answer to prayer that we've been waiting on for a long time. We have our official paperwork to be in Malawi!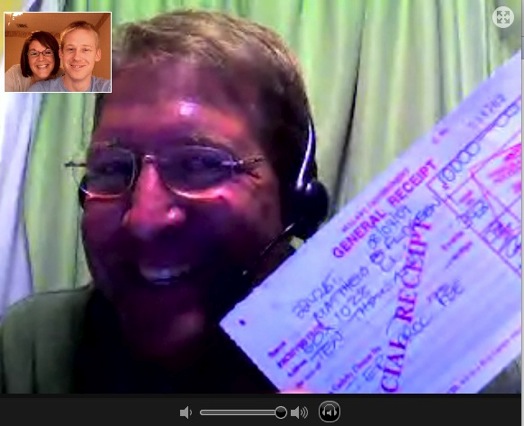 More than that, this paperwork represents other things that God has accomplished on our behalf and on behalf of International Bible Fellowship. In order to get our Temporary Employment Permit (TEP), seen above!, the church had to first be registered as an official entity in Malawi. Brian and Kondwani had been working to get the church registered with the government for the past year and a half. They made dozens of trips, resubmitting lost paperwork, tracked down officials, and worked really hard at this! It wasn't until THIS MORNING that the church was finally recognized as an official entity in Malawi. Brian went straight to the immigration office and file for our TEP. Yay!
And there's more! Our container arrived in Lilongwe yesterday! In order to clear the container, Brian had to have all our paperwork in order – including our TEP. Praise the Lord for His excellent timing! More on the container and its ride on the wild seas soon!