We finally found him – our fierce and ferocious guard dog! He's only 8 weeks old now, but this Great Dane / Rhodesian Ridgeback puppy will be one LARGE dog someday… soon.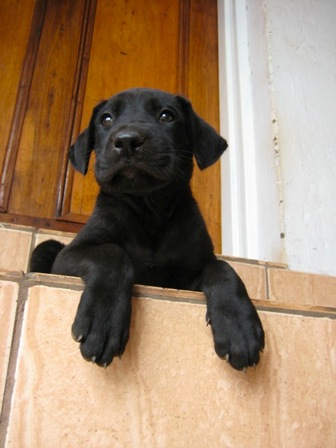 His name is Simba. We thought that meant "lion," but apparently Shumba means lion, and Simba means great or powerful. That works, we'll keep it!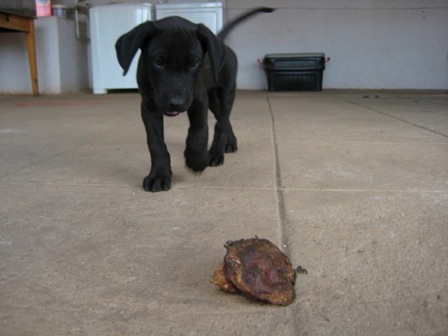 For now he's practicing his ferocious moves on a pig's ear. That ear doesn't stand a chance!

Watch out bad guys!