After almost 9 months in Malawi, we decided to take a little time away. When you're living in a new country, your "days off" are just as busy as your work days, so we knew we needed to go away to rest. And away we went…
To the Zomba plateau. It's a 4 1/2 hour drive south of Lilongwe, and a whole world away! The ferns, trees, and GREEN overwhelmed us, and we started to relax right away.
We had rented a 2-bedroom cabin down a little dirt road, and thoroughly enjoyed a cozy fire to keep us warm in the evenings. It's the hot time of year here in the southern hemisphere, but up on the plateau it was cool and brisk, and high enough in elevation that there are no mosquitos.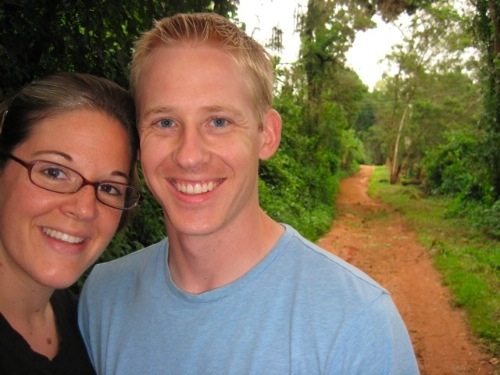 The first thing we did when we got to the cabin was take a walk. This is how we looked when we left for the walk…
And this is how we looked when we got back to the cabin. You might notice that we're smiling even bigger in this picture – the rain was awesome!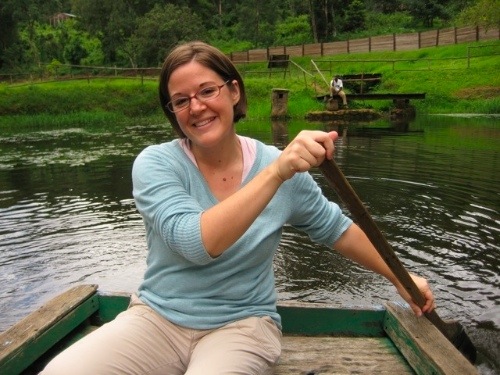 We decided that this trip qualified for Christmas and birthday presents for both of us, but Rachel did have her actual birthday on this trip, so we went for a boat ride at a trout farm.
Matt thought that Rachel probably shouldn't be paddling on her own birthday, so quickly took over paddling duty. =)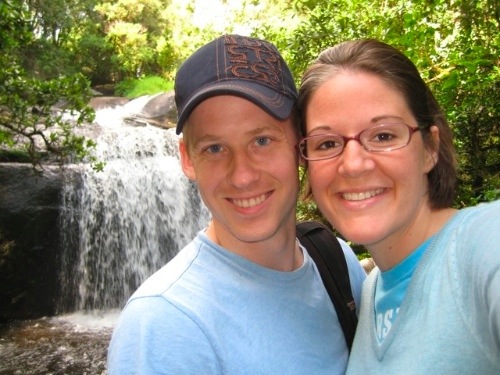 In between resting and reading, we saw quite a bit of the plateau, including William's Falls…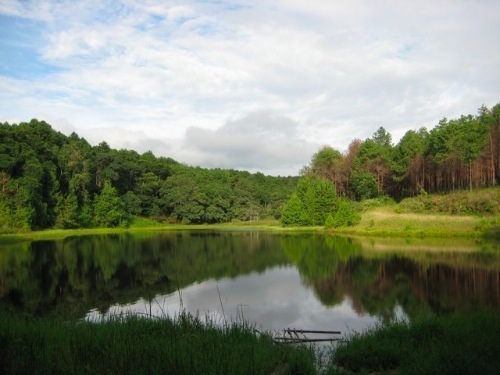 And Chagwa Dam, a hidden, remote little lake that was one of our favorites.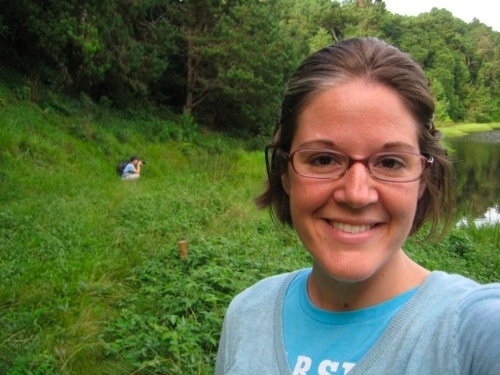 One of us took A LOT of pictures on this trip and thoroughly enjoyed hauling a big camera across fields, through the rain, over waterfalls…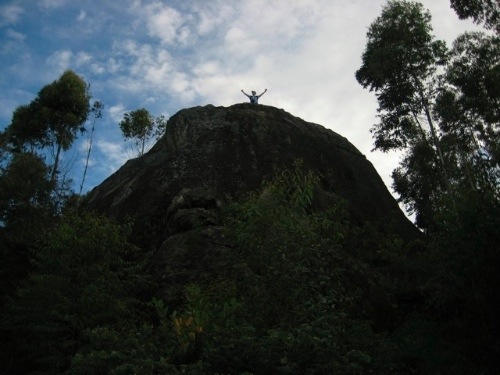 Same said adventurer conquered a few mountains in search of just one more photograph.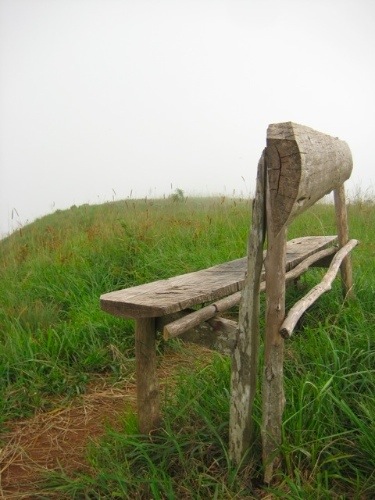 Our last adventure was exploring the western side of the plateau. We had tried to drive out this direction, but the roads were too eroded, even for 4-wheel drive. So we hiked them. It was almost 4.5 miles uphill to reach Chingwe's Hole, a hole ~60 meters deep, situated right on the edge of the plateau, overlooking the valley and plains below. When we got to the cliff, this is what we saw. Fog and clouds!
But as we waited, the clouds lifted and the fog blew out of the valley – it was beautiful! Suddenly the 4.5 miles uphill was worth it!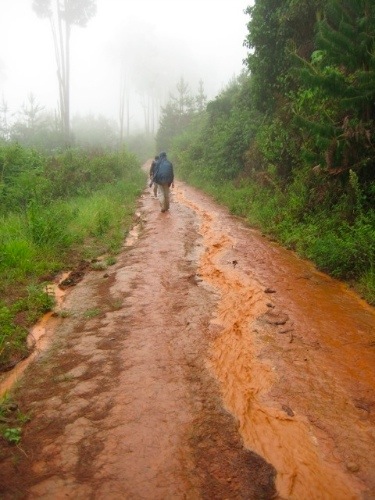 On the way back down, the clouds settled back in, and we slipped and slid in the rain all the way down!
And we loved every minute of it. We drove home from our vacation feeling rested. Our times of refreshment in God's Word and our times of enjoying the beauty and wonder of His creation are reminders of His grace to us, and we're ready to jump back into life and ministry with a renewed excitement!