If you've been following the blog for a while, you might be thinking to yourself: There are a lot of white people in these pictures – are the Floreens really in Africa? Yes we are. Â =) Â And yes, there are a lot of white people here.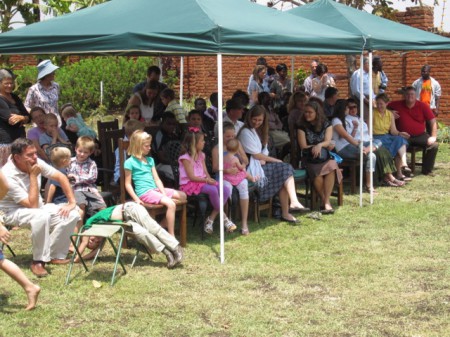 Lilongwe, where we live, is the capital of Malawi and is definitely an international city. We're not exactly on the same level as Bombay, London, or Hong Kong, but we do have an international airport and you can get Indian, Chinese, Ethiopian, AND Italian food here. More importantly, as the capital city, Lilongwe is the hub for almost every local and international government, aid, and development organization in the country. Because Malawi is one of the poorest countries in the world, there are scores of international organizations here, of every flavor, bringing in aid workers, volunteers, staff, and consultants from their own countries. We see this in our church. In addition to Malawians, we have Nigerians, Indians, Chinese, Koreans, Americans, Brits, Germans, South Africans, Zimbabweans… Some are here for only a few weeks and some have lived here all their lives. Some were born here because their grandfather started a sugar plantation in Rhodesia 80 years ago. Some will stay here only long enough to finish a construction job.
But one of the most striking things we have discovered is a forgotten people group: white Africans. A few months ago Matt was asked to officiate at a memorial service for a middle-aged white lady who was born and raised in Malawi, and later married and settled in Scotland. The service in Malawi was mostly for her childhood friends who still live here. Matt asked the sister what songs should be included in the service. Â She thought for a minute and declared that none of the friends would know any church songs because "no one comes to Africa to save white people."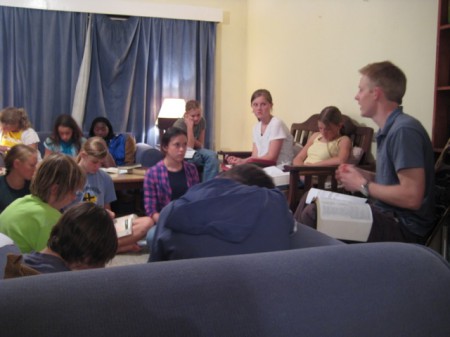 Does that make you stop and think? It certainly gave us pause.  I (Rachel) will admit that I had been a little shy of putting too many pictures of white people on the blog.  I felt like for every picture of a white person I had to have at least one, if not two, pictures of "real Africans." I wanted to make sure that everyone who read our blog knew that we were interacting with "real Africans" and not just hiding away in the ex-pat (foreigners) community.  But many of those white people ARE real Africans.
So with ex-pats and white Africans, we have a lot of white people in our church. Â They (we) make up almost half of the congregation.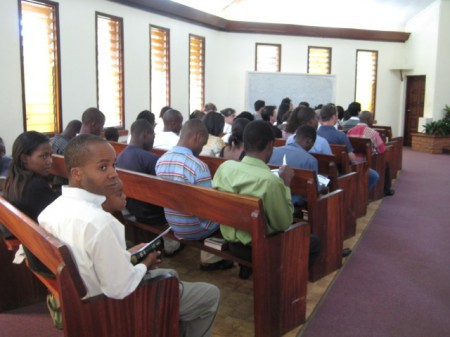 Someone once asked our church's pastoral staff what demographic they were targeting. Â Their answer: sinners. Â The Malawians who teach a children's Sunday school class, the white Zambian single mom who is a new believer, the German missionary with financial trouble, and the American Embassy family who are new to town… like us, they all desperately need God's grace. Â Those are the people we love, the people who live in Lilongwe. They are our demographic.