The Christmas parties were GREAT! Â We had about 35 people the first night, and about 50 people the second night.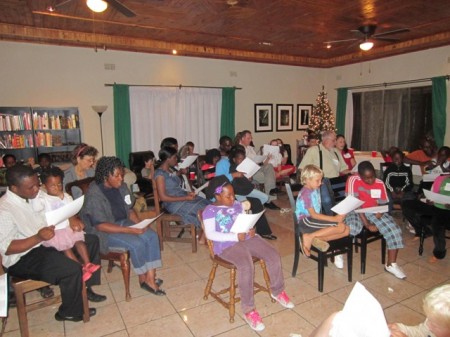 We had food, fellowship, a kids' Christmas movie, Christmas pictionary, carols, and a devotional to go with the reading of Luke chapter two. We also had the photo booth again this year. Â Here are a few of the great faces we captured there.
We are so blessed to spend the Christmas season with these people, our friends and our family in Christ. Â To all of you, friends and family, far and near, much love and a very Merry Christmas!