Naomi woke up this morning yelling "Dada! Airport! Dada! Airport!" She was a little disappointed that we went to church first, but all was forgiven when we got to the airport.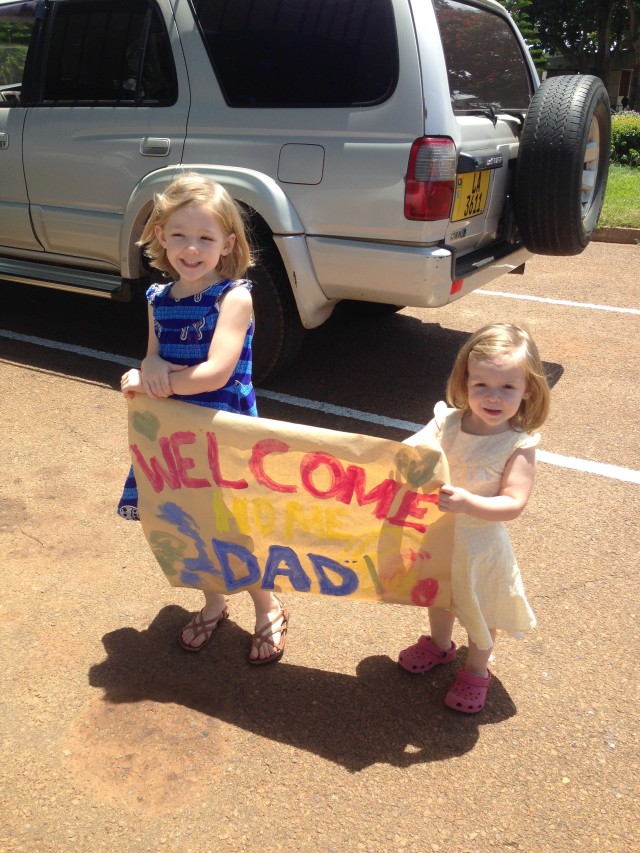 The ("secret") sign was out and ready! Naomi was a little distracted from Dad Watch by all the people at the airport who were taking pictures of the girls and their sign. =)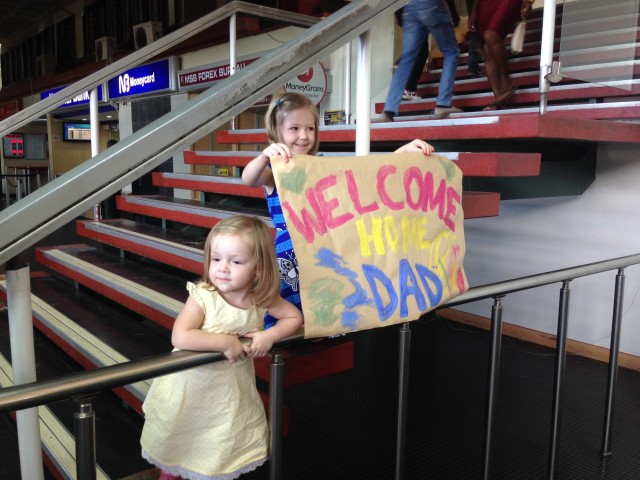 And then all of a sudden he was here! Abi chattered away trying to tell him about the last nine days within 9 minutes. And Naomi tried to keep up: "Dada! Hi Dada airport. Fweooooo! (airplane noise) Hug Dada, hi!" The long wait was over – Dad was home!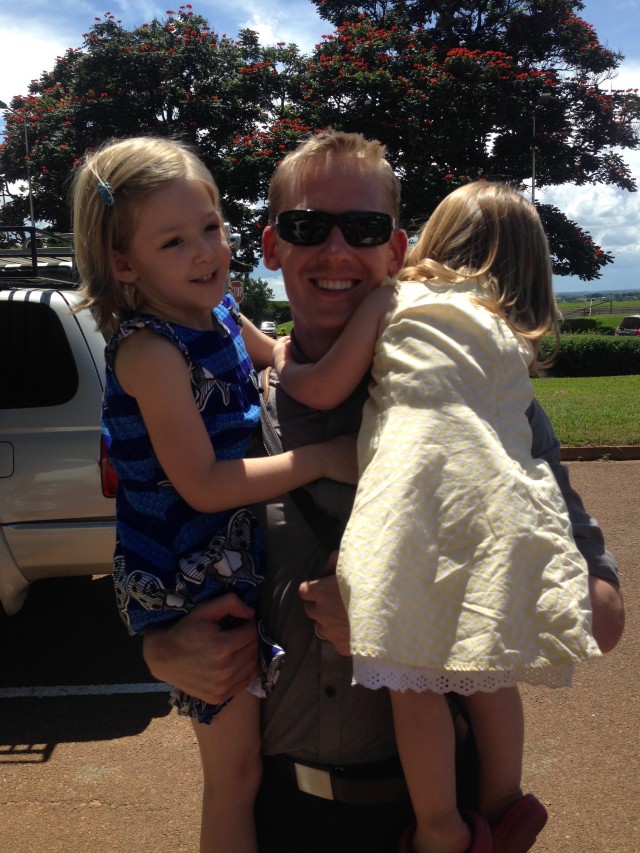 As happy as they were, I might have been even happier! (See the little photo bomber in our picture?) It is so nice to have Matt home! On Wednesday we will have been married 8 years, and while things are ok when we're apart, they are great when we're together. I've known for almost 10 years that I would rather go through the worst things in life with this man than the best things in life with anyone else. In God's grace, we have gone through some difficult times, but the life that God has given us has been filled with far more of the best things. I am truly blessed to be married to this man!
I heard from several people over the course of this week in comments or emails about how "brave" or "strong" I was. I didn't feel especially brave or strong this week. I felt that I missed Matt, but I also felt that life just continued fairly normally. We are missionaries, but I'm a mom, and a wife, and a church member, and a counselor, and a home-maker, and a friend, and a daughter. The wife part was different over the last week and a half, and some of the mom part, but the rest of life and all my other roles continued normally.
I think that sometimes, just because we're missionaries, I want to spiritualize everything we do – or at least how I portray it. In chronicling these last 9 days, I've had to set aside the temptation to spiritualize things. I just didn't have time every night to make things look all godly and perfect! =) But I did want to share about what my life looks like from day to day. It is filled with all those normal things: homeschooling, grocery shopping, telling my girls to stop fighting over who gets to play with the blue ball. My roles right now revolve primarily around raising our girls, freeing Matt up to do more things at the church and CAPA, showing hospitality, and helping the women at our church through counseling. Only one and a half of those things sound "spiritual" enough to write about in an official missionary newsletter. But really, they're all spiritual and whether or not I'm fulfilling the roles God has given me is found in the hows and whys of what I do. I'm not Amy Carmichael, or Gladys Aylward, or Elizabeth Elliot. I'm Rachel Floreen, and I want to follow what the Bible tells me to do as a wife, as a mother, as a church member. Do I aspire to great things? Yes, and right now the greatest things I can do are raising two little girls to love the Lord. And being delighted to do whatever I can to help my husband. And visiting people in our church who are sick. And helping women to biblically navigate the troubles of life. My life, like the lives of so many moms, is lived in the "small" things. But those small things are good – so very good! – when you get to do them to please the Lord.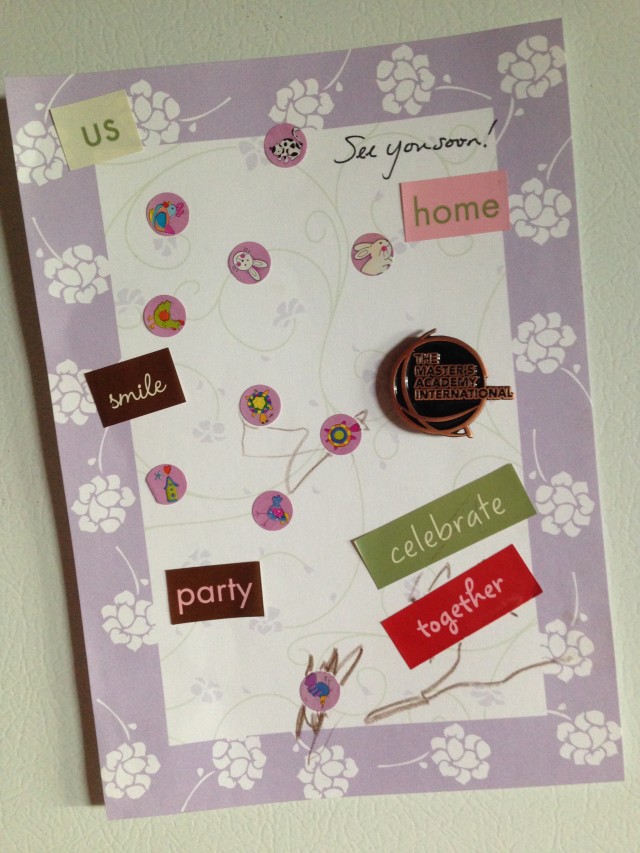 Unlike many of the moms who will read this blog, I get to do those small things in Malawi. It's home for us, and we are so happy to be here – especially now that Matt's back! I hope that these 9 days have given you a glimpse at what normal life is like for me and the girls. Thanks for following along!