We had a birthday at our house!
Abigail turned 7 yesterday. She got roses, paper balloons, a sign, bunting, a Birthday Girl badge, and her choice for breakfast: pancakes. She was in 7th heaven! (Pun intended!) She also got presents.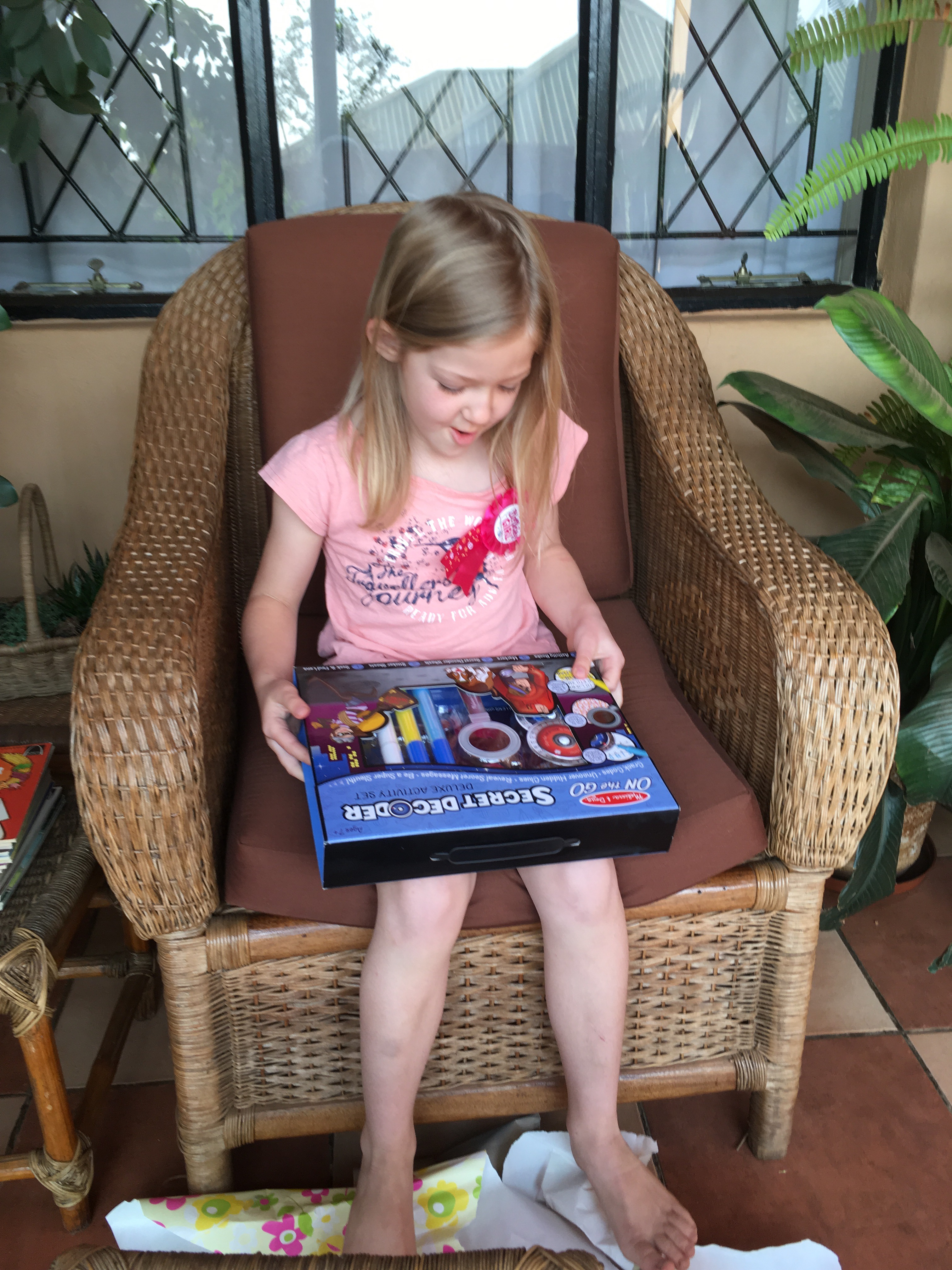 A detective kit, her own collection of Arch books, an origami kit, and more books.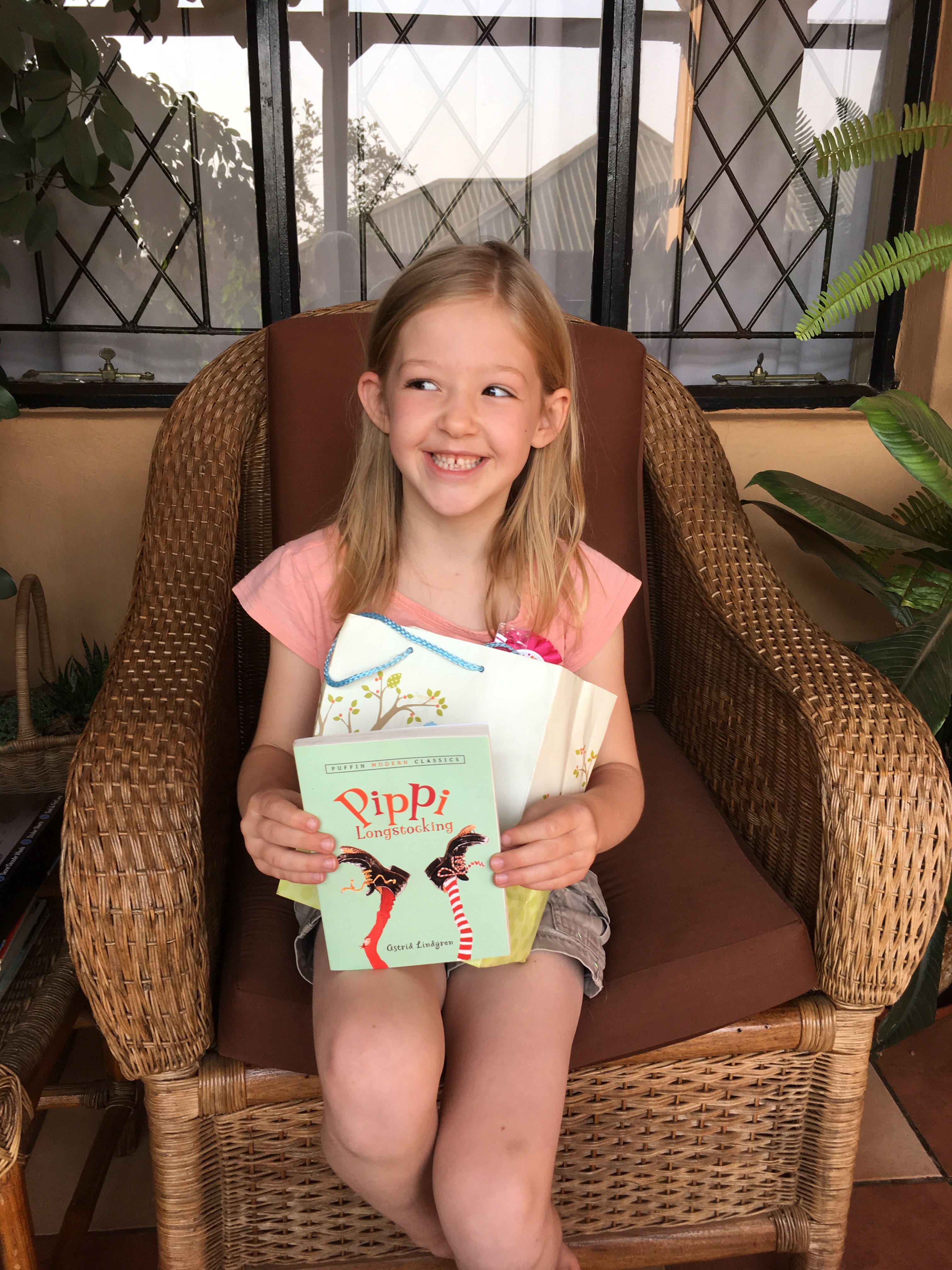 Naomi had helped me put the finishing touches on Abi's cake. She kept returning to the fridge all day just to check and make sure the cake was still there!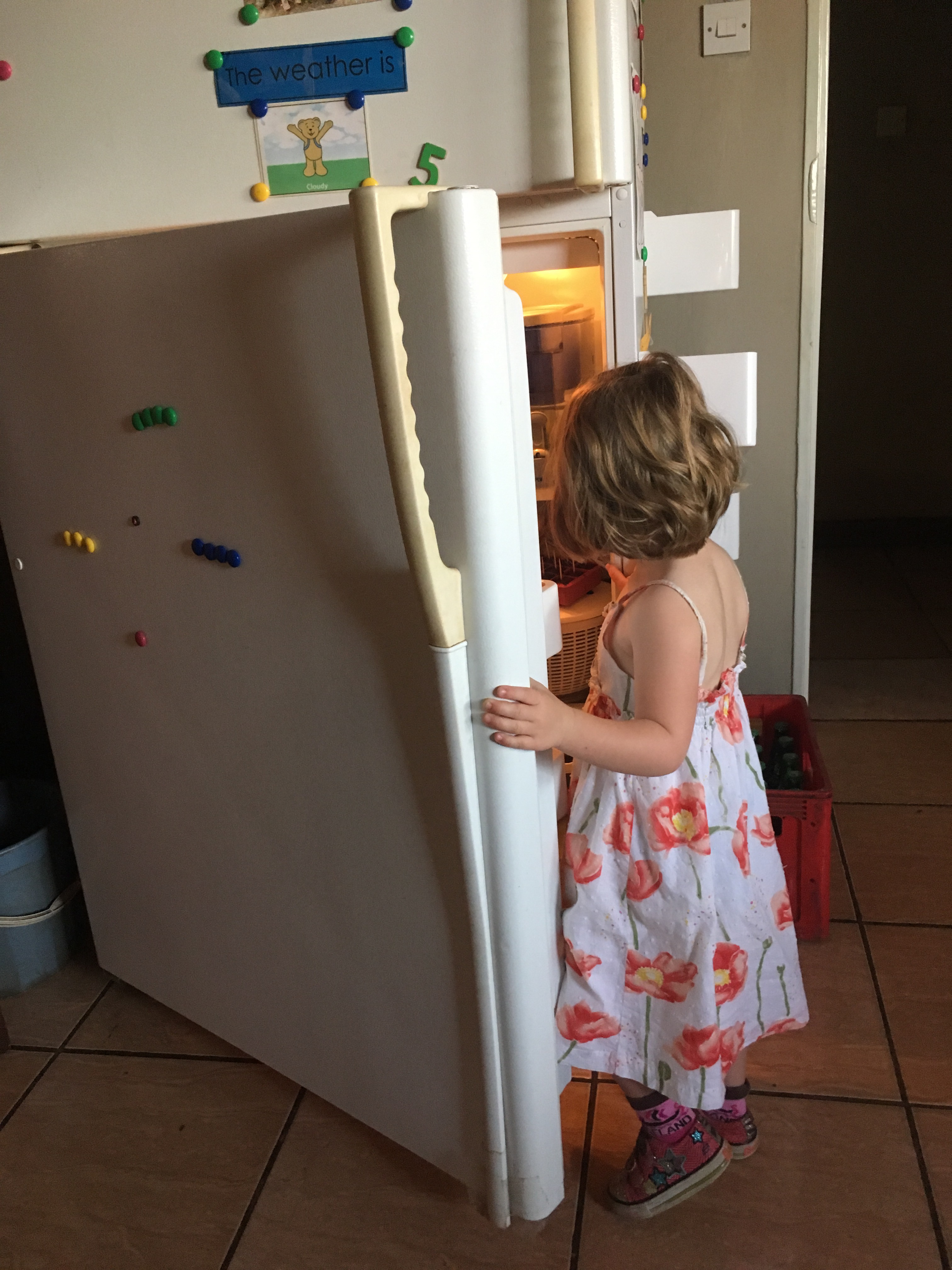 The Temples and the Misomalis came for dinner and brought fun kid cards and little gifts, like tiny bunny erasers, hair bands, and homemade bracelets. The Misomali kids all wrapped their little gifts 7 times! I told Abi I was glad she wasn't turning 35!
The cake somehow managed to stay in the fridge all day, much to Naomi's surprise, and was a big hit. Abi had requested chocolate mint cake, so we had chocolate cake with green mint filling, and ganache poured in top. It was yummy! (Yep, I cheated a little on my diet and had a bite of Matt's piece!)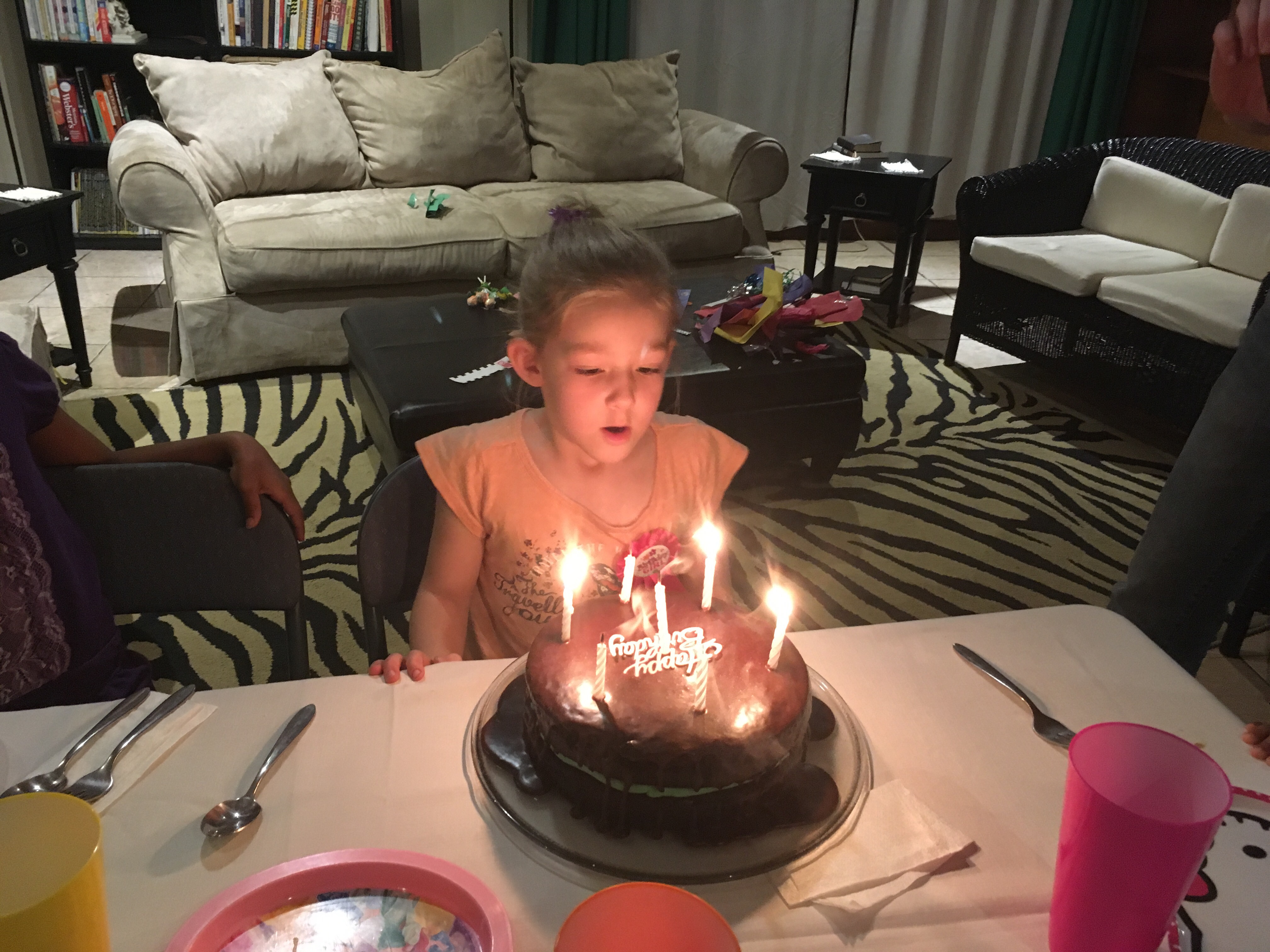 We are so glad to have this sweet girl in our family. She keeps us on our toes with her encyclopedic knowledge of local wildlife and her voracious appetite for reading. More importantly, we have seen the Lord begin to work in her little heart and life, and pray that his grace and salvation would be poured out on her life. We love you, Abigail!