Apparently when you start reworking wiring for inverters and solar panels and such, things can get a little shocking… Since about noon yesterday our house has intermittently been "live." At various points the metal roof, the bathroom faucets, running water, and the breaker boxes have all shocked people. Thankfully most of the shocks have been pretty mild, and neither of the girls have been shocked.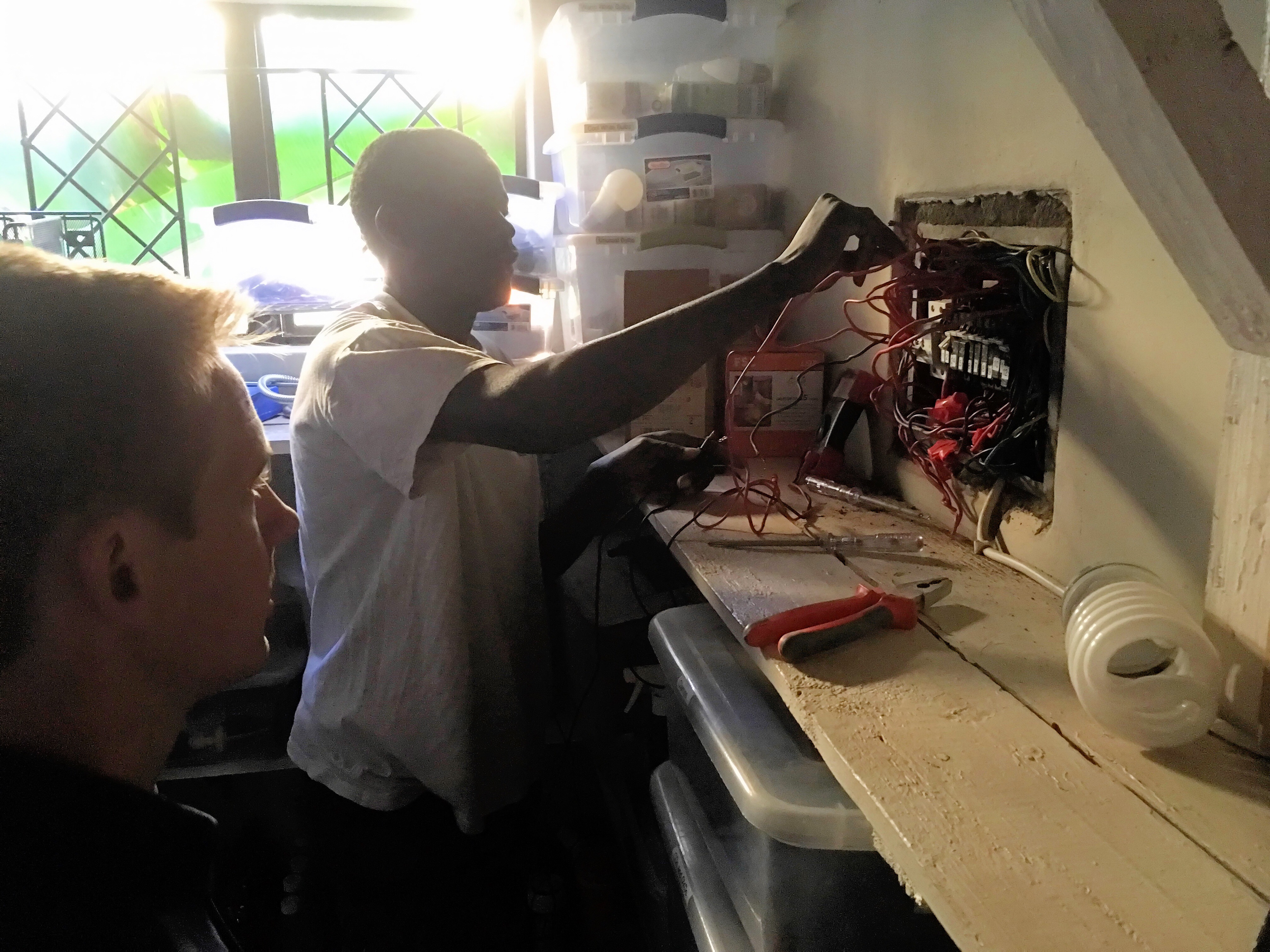 So early this morning, Matt drove to the other side of town to pick up our electrician, Adriano. At one point several years ago I jokingly suggested that we build Adriano a flat in our yard because it seemed like he lived here anyway. I'm revisiting that idea now…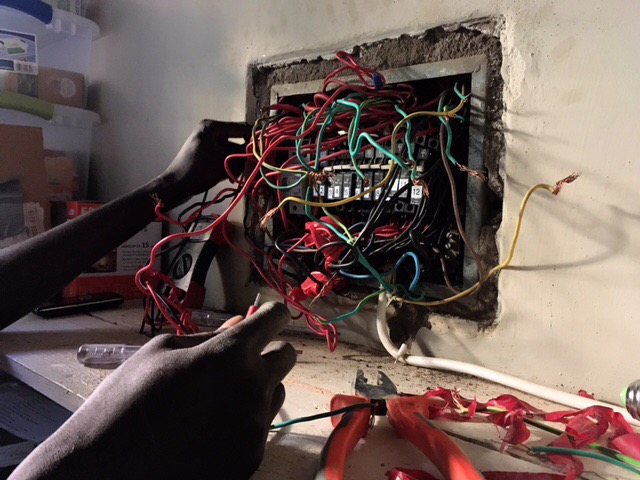 By the time the girls and I left for swim lessons this morning at 7:45, they had figured out that there was a problem with the grounding wires. Power was leaking from the neutral to the ground line… which is why it connected to the plumbing and roof. Not that I understand all that, but the people who need to understand it do. 😊 Hopefully we'll be less electrifying soon!