There are not a lot of places for kids to play on play equipment in Malawi. Now, before you get concerned that my kids don't get to play, you should know that they play ALL THE TIME, with things like sticks, bugs, dirt, sand, etc, etc. They love it, and so do I. But play equipment is a treat. So for a special family outing yesterday, we went to the Kiboko Hotel restaurant for lunch, because they have some play equipment. And not just any play equipment!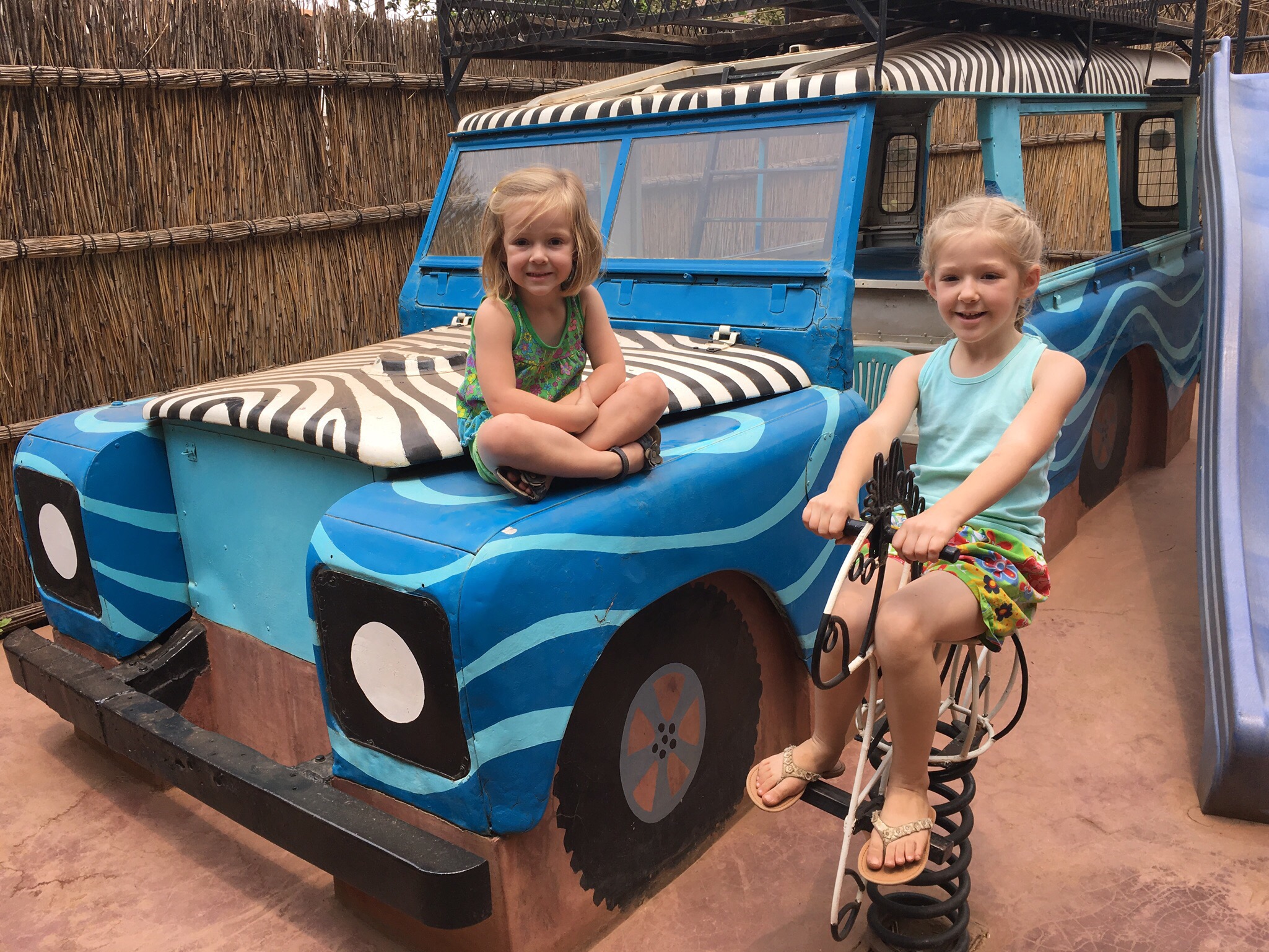 Yes! They have a Land Rover playground! It's this awesome?!? I am told that the rocking zebra likes to run away with little girls though, so one must be careful! 😉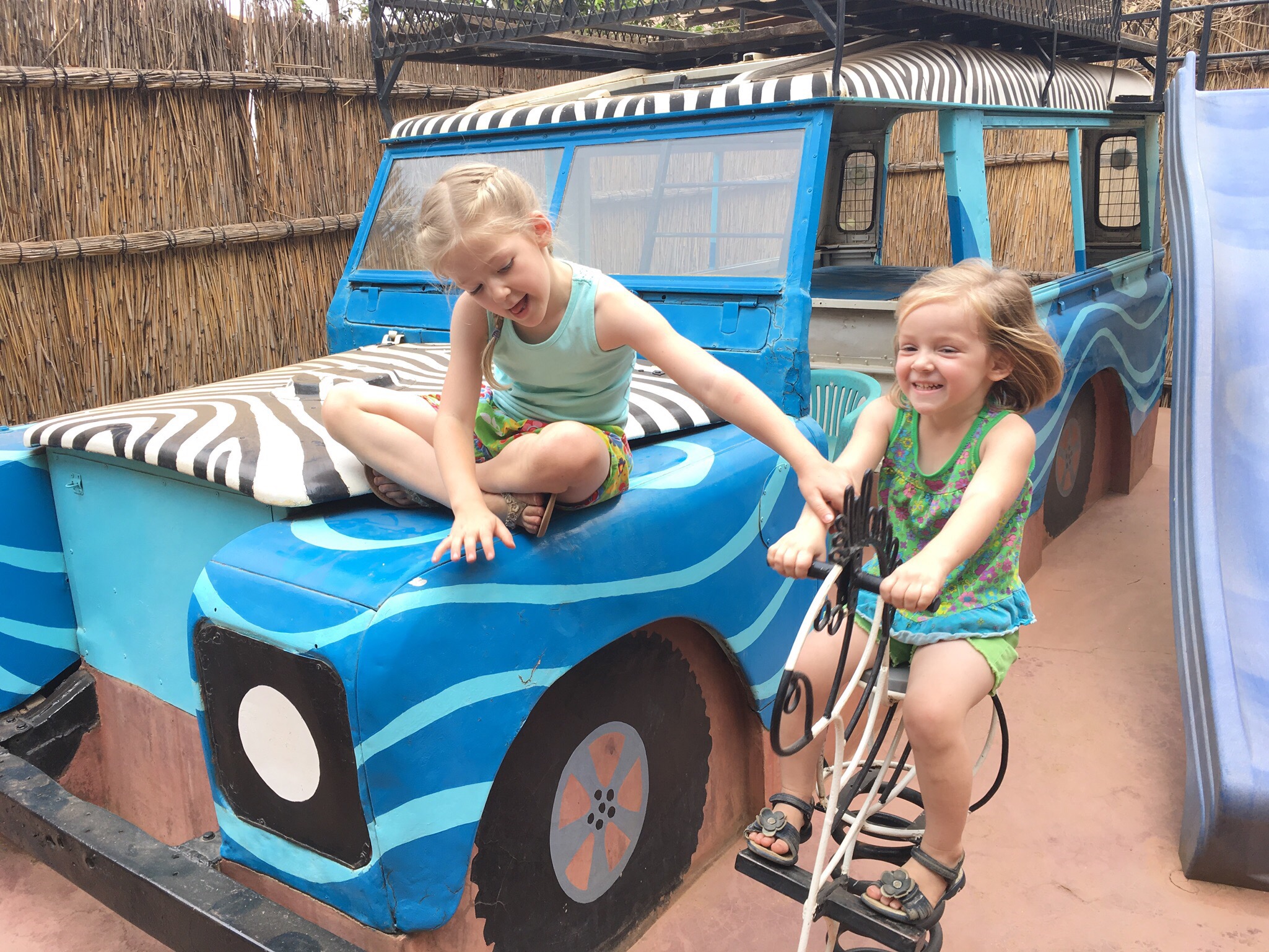 In addition to the awesome play equipment, they have great smoothies…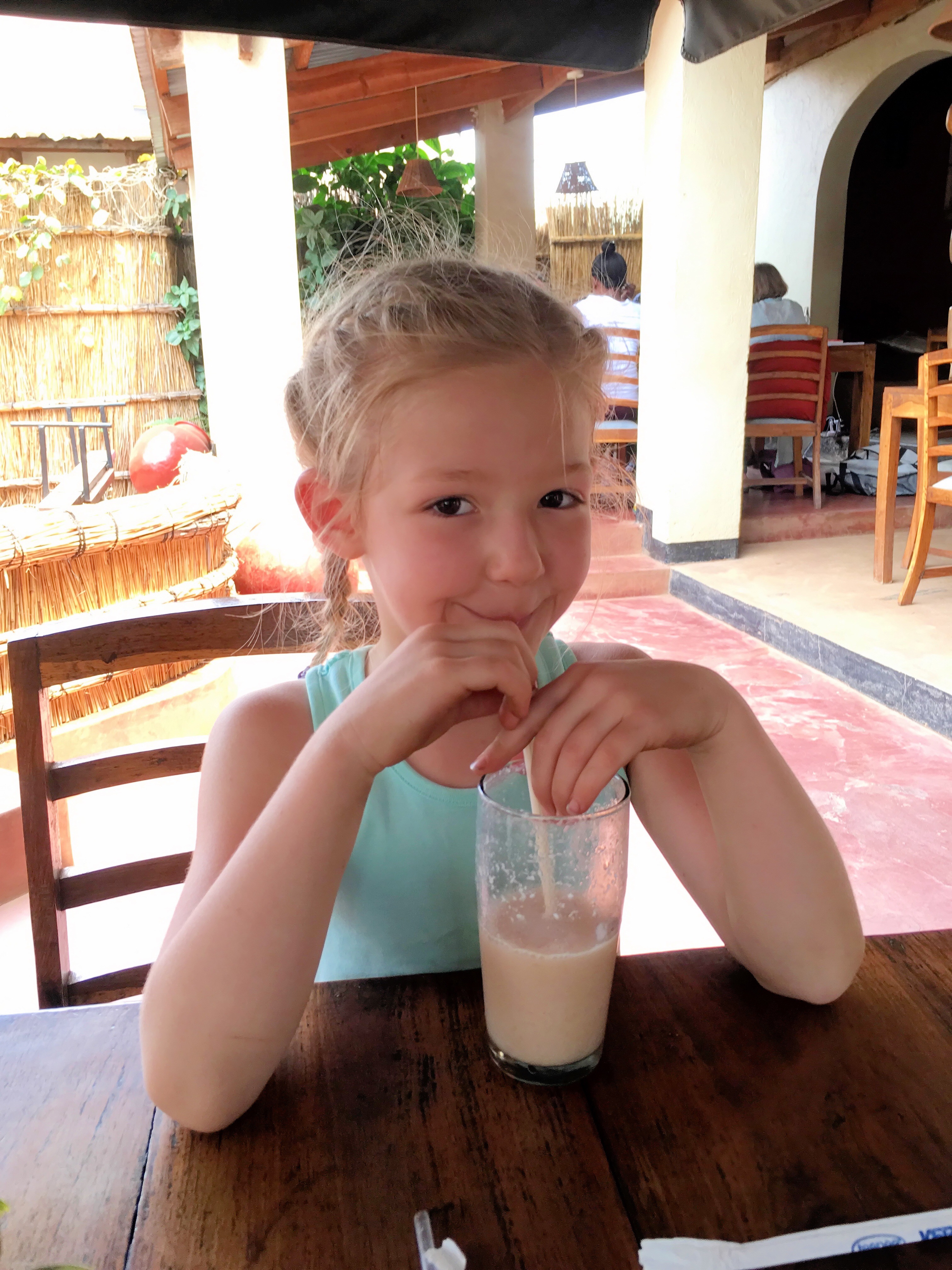 And wonderful banana pancakes!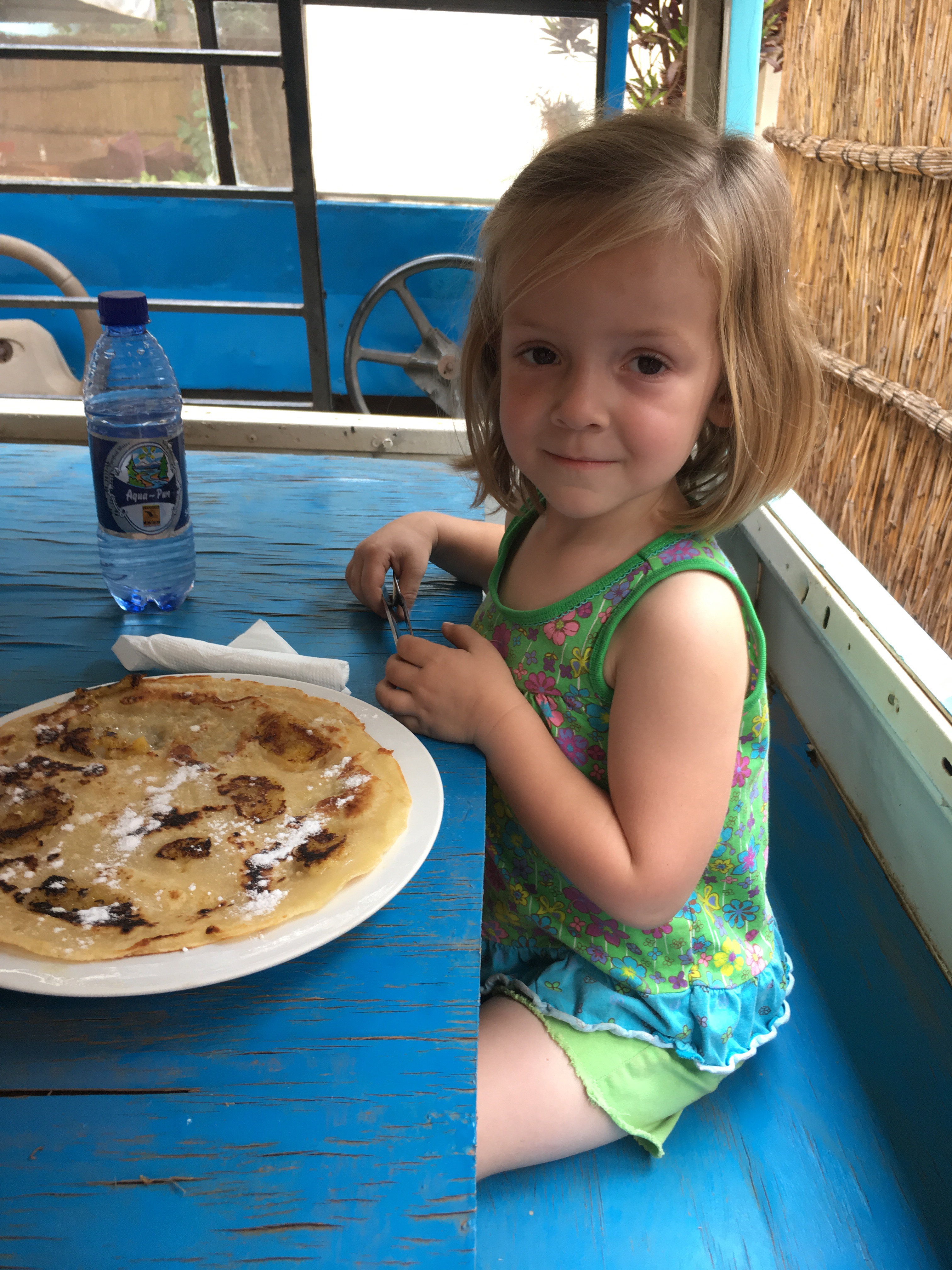 To top it all off, we — all of us — decided to eat our lunch in the Land Rover, just because we could.
All fueled up, we're off on another adventure!