One new food I had to learn to cook when we moved to Malawi was boerewors. Boerewors, literally "farmer's sausage," is a South African favorite. A+ Geography students will know that Malawi is not in South Africa, but it is in southern Africa, and we do have a lot of South Africans who live here. And where you have South Africans, you have boerewors.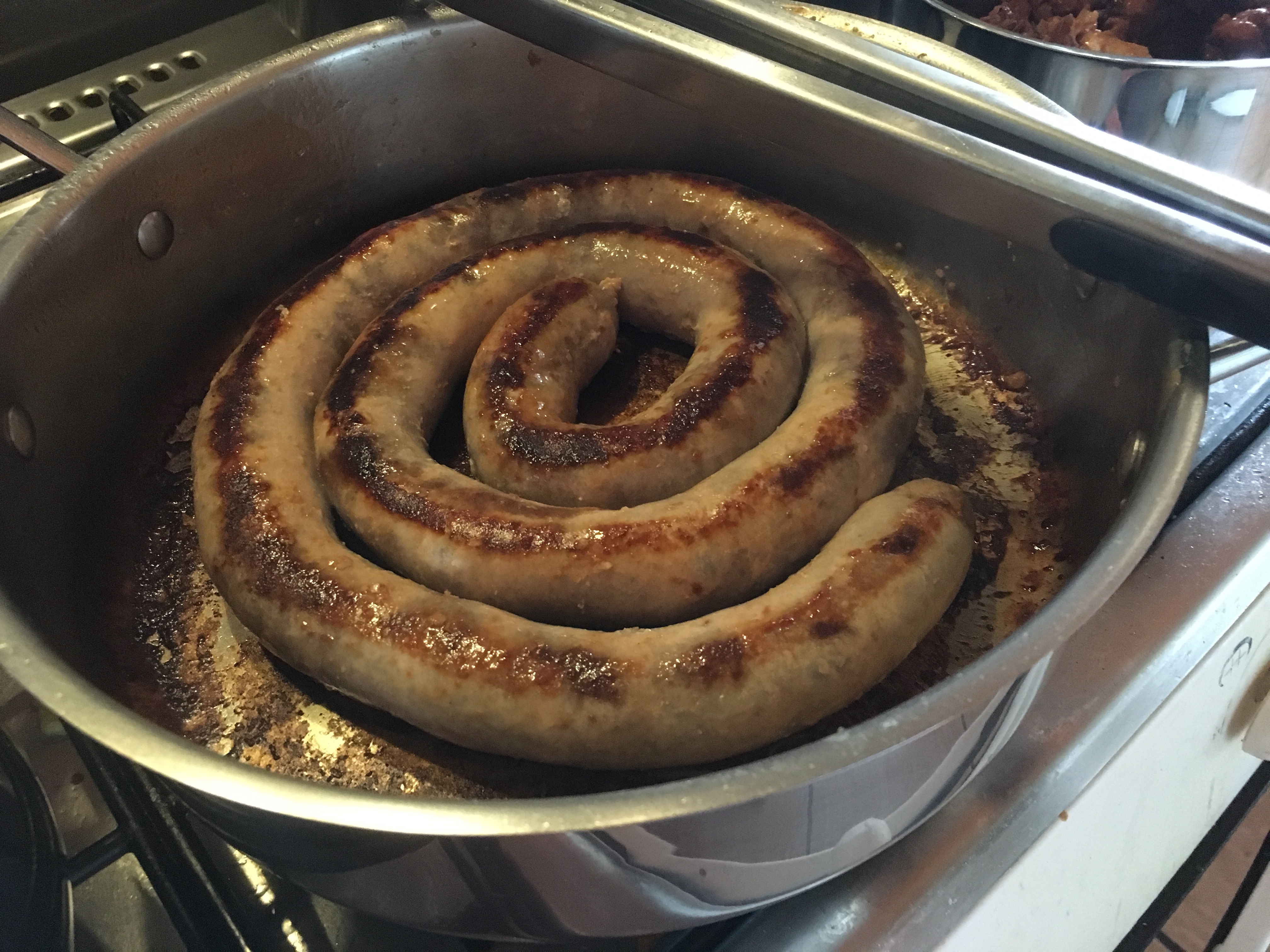 The most common way to cook boerewors is on the grill, or braai as South Africans call it. Lay your sausage out on the braai and use large tongs to flip the whole thing. Pretty easy.
Before we had a braai, my sweet friend Igna taught me a second way to cook it. I still use this method when I'm cooking boerewors that I know has a lower fat content. My friend Shannon made a batch of low-fat boerewors and it was so great that I bought it all from her! But if I'm not careful it gets dry very quickly… thus the stove-top method.
First, I sear the sausage on both sides. The picture above is of the lovely sear marks it develops. Then I add about 1 cup of water to the pan and quickly clap on the lid to keep the steam inside. After about 10 minutes the boerewors is cooked through, moist, and perfect. How do I know it's done? When I bend the sausage with tongs, it breaks off cleanly. All done!
On to the table it goes! We had this sausage with some baked beans and fresh sweet corn on the cob. Smiles all around!