We've already had 9 visitors, and we have about 45 more coming to stay in our home in the next few months. It sounds crazy, but this is a part of ministry that we love. Here are some of the things we've done to make it work in our house.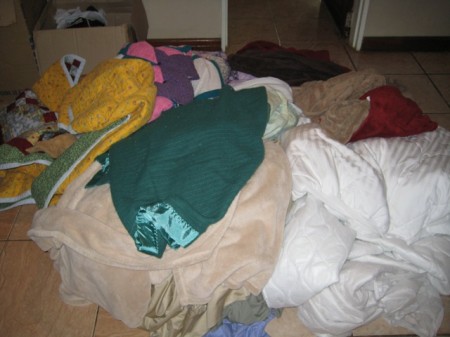 1. Get a good washer and dryer.
Thanks to the ladies of Mindset for Missions, we have a great washer/dryer set. They are high-capacity, and we're putting them to work with mountains of laundry!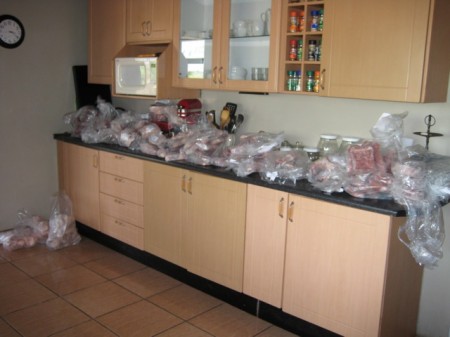 2. Buy half a cow.
Yes, we bought half a cow. Someone had given us a quarter of a cow in January 2010 and it took us a year to eat and share it all. With so many people coming, we invested in 104 kgs of beef – that's 229 pounds. Thankfully it comes processed, so here's a sampling of what we got: 12 minute steaks, 23 chuck steaks, 28 shins, 32 spare ribs, 78 beef sausages…  A good amount of it is already made into meals or components of meals: empanadas, spaghetti/lasagna sauce, and carne asada.  Our large deep freeze is packed!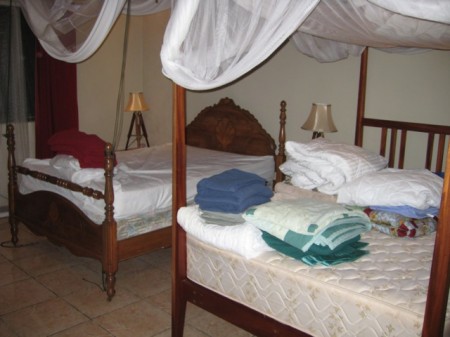 3. Rearrange your house.
The Lord blessed us with a fabulous house for hosting anyone who comes to visit. It's a bit big for just the three of us, but we're putting it to work right now. We have 4 bedrooms with an optional 5th and possible 6th, and 5 bathrooms. It didn't even feel crowded with 7 seminary guys, which is good because our next team also has 7, and they're here for 5 weeks. So we play musical beds and match the mosquito nets to the right beds and we're ready to go!
4. Shop like you mean it.
We don't have a Costco here. At times we wish we did, but then we realize that we'd miss out on all the adventures of shopping in Malawi. It goes like this: "If you find the kind of light bulb that we need, buy all they have." On occasion the same is true of butter, flour, canned tomatoes, and even Coca-cola. The grocery shopping game is interesting when it's just the three of us at home, but add 7-25 extras and it becomes an extreme sport! We've been stockpiling for months to get ready for this, though we're sure we'll run out of something and give everyone a good Malawi experience.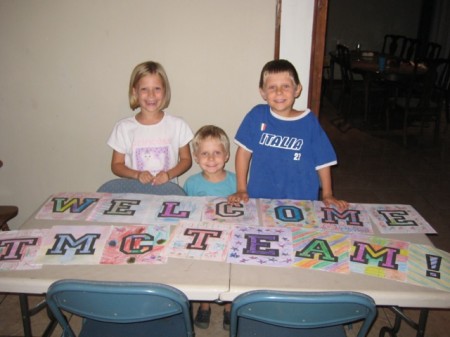 5. Get help.
There's no way we could do all the normal things in our life and host so many people on our own. We have ladies from the church coming over to help cook, families bringing desserts, and even little decorators giving a helping hand (thanks Biedebach kids!). We're so thankful for our church here and everyone's willingness to jump in and share the work and the fun with us!
Anyone else want to come visit? We have openings in August… =)