We have "Family Fun Night" every Sunday, and this week we decided to have an earlier, outdoor version. So you could say we had Family Fun Afternoon.
The war memorial square is one of the only paved, open spaces in town for running and exercise, so we threw the bike and scooter in the car and headed to the war memorial. Matt ran along with Abigail, and I walked with Naomi… walked with her, pushed her, whatever. 😉
< 'm pretty sure that when this kid gets some real wheels she will be unstoppable. For now, she can hang out with me!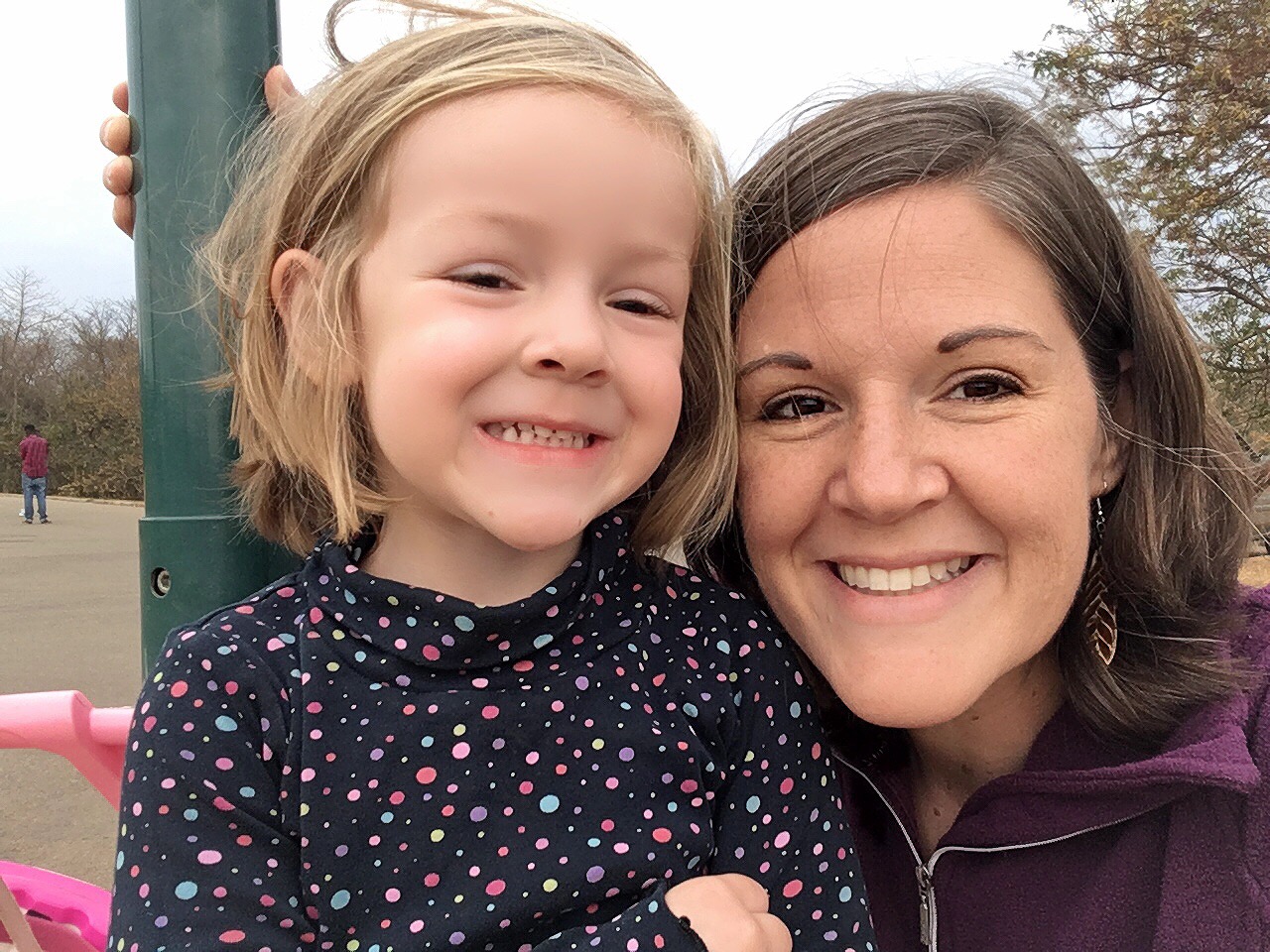 Abigail gave Matt a good workout with her 4km of speedy biking. He figures that once we get her a new bike, she'll be faster than he can run. She almost is, and that's saying something!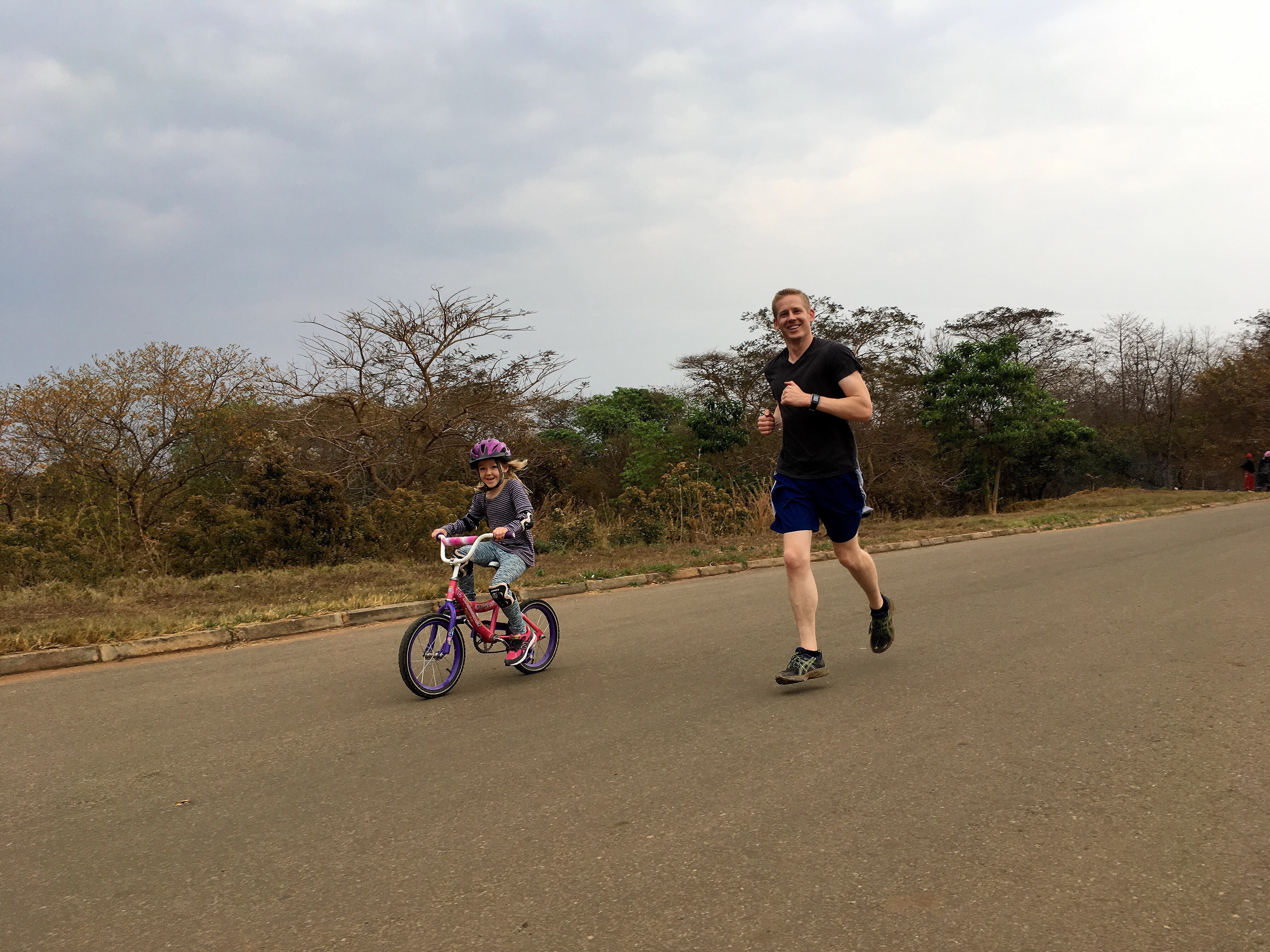 Another Family Fun time in the books, and fun was had by all!