For the last week and a half we have had 6 of the 15 member team from Grace Community Church staying at our house. They're all part of the Grace on Campus Bible study at UCLA, and this is the 4th time that group has sent a team to Malawi. They come every year now for the first module of CAPA (Central African Preaching Academy) to help with student registration and to interview the students.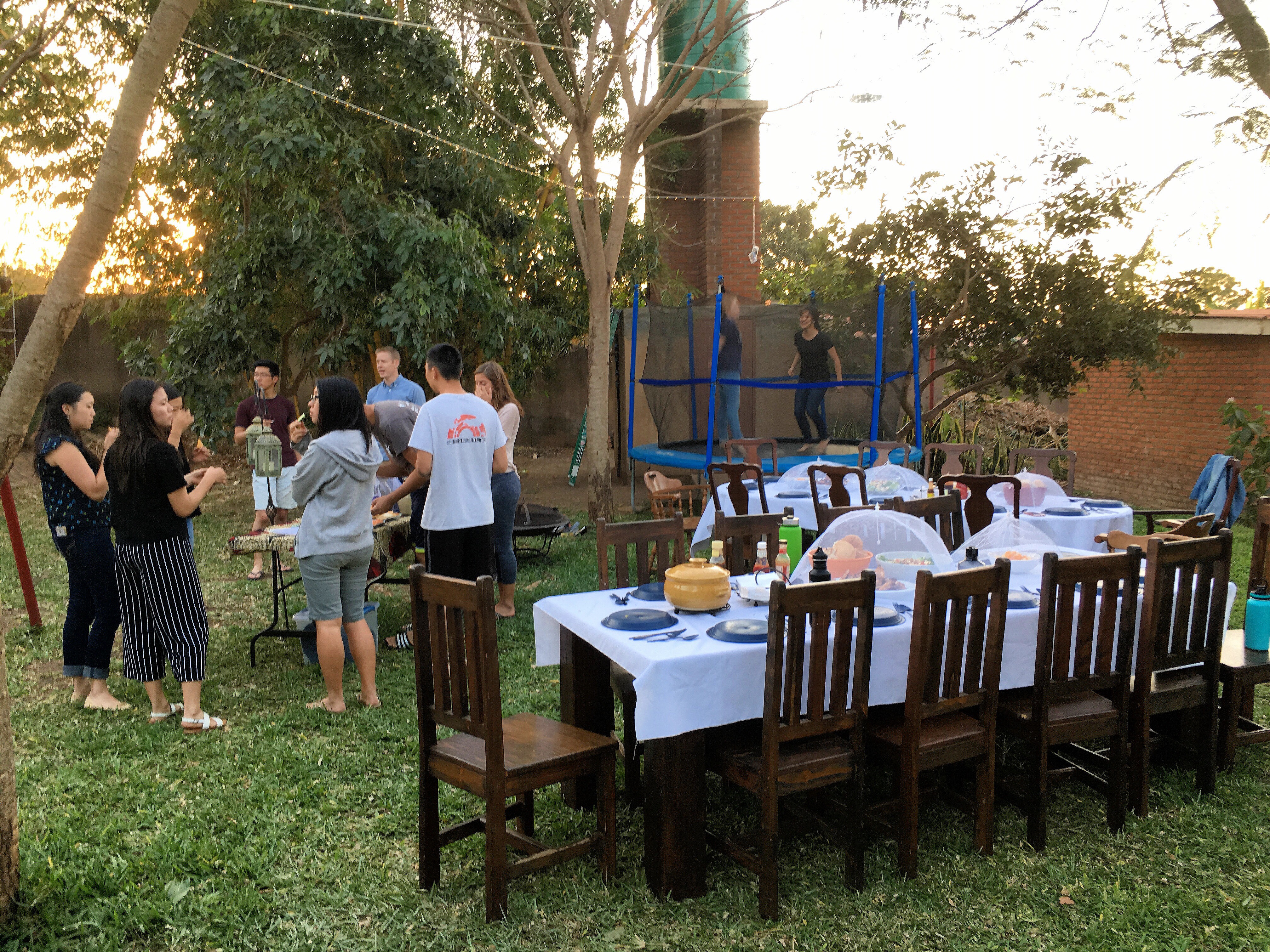 Tuesday night was our turn to have the whole group over for dinner, so we hauled everything outside and had a great time enjoying the cool evening with this team!
Rachael brought over some sugar cane, so Matt taught everyone how to "eat" it.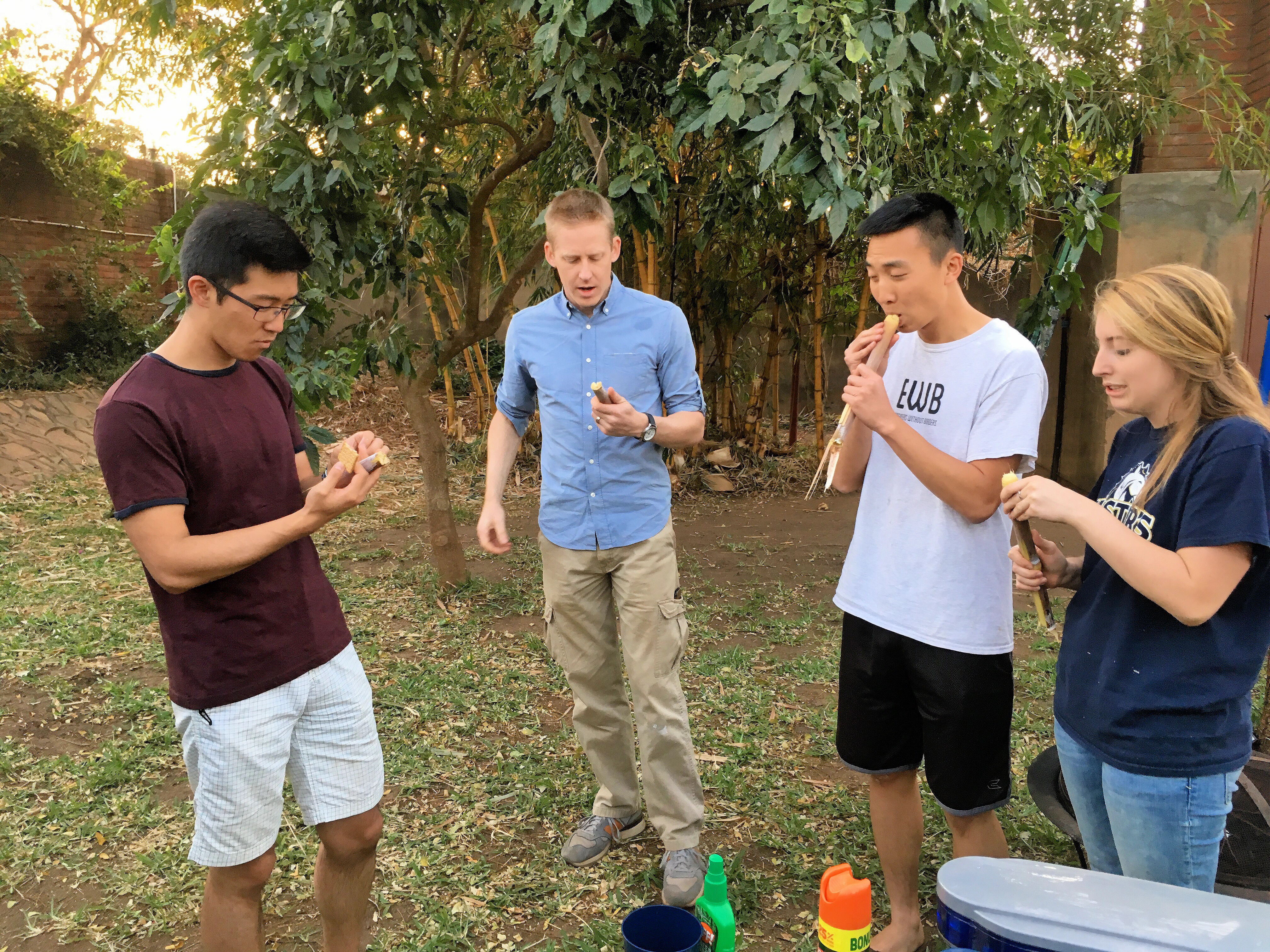 Eat isn't really the word, because you chew up the pulp to suck out the juices, then spit the pulp out. Just imagine liquid sugar… which is exactly what it is!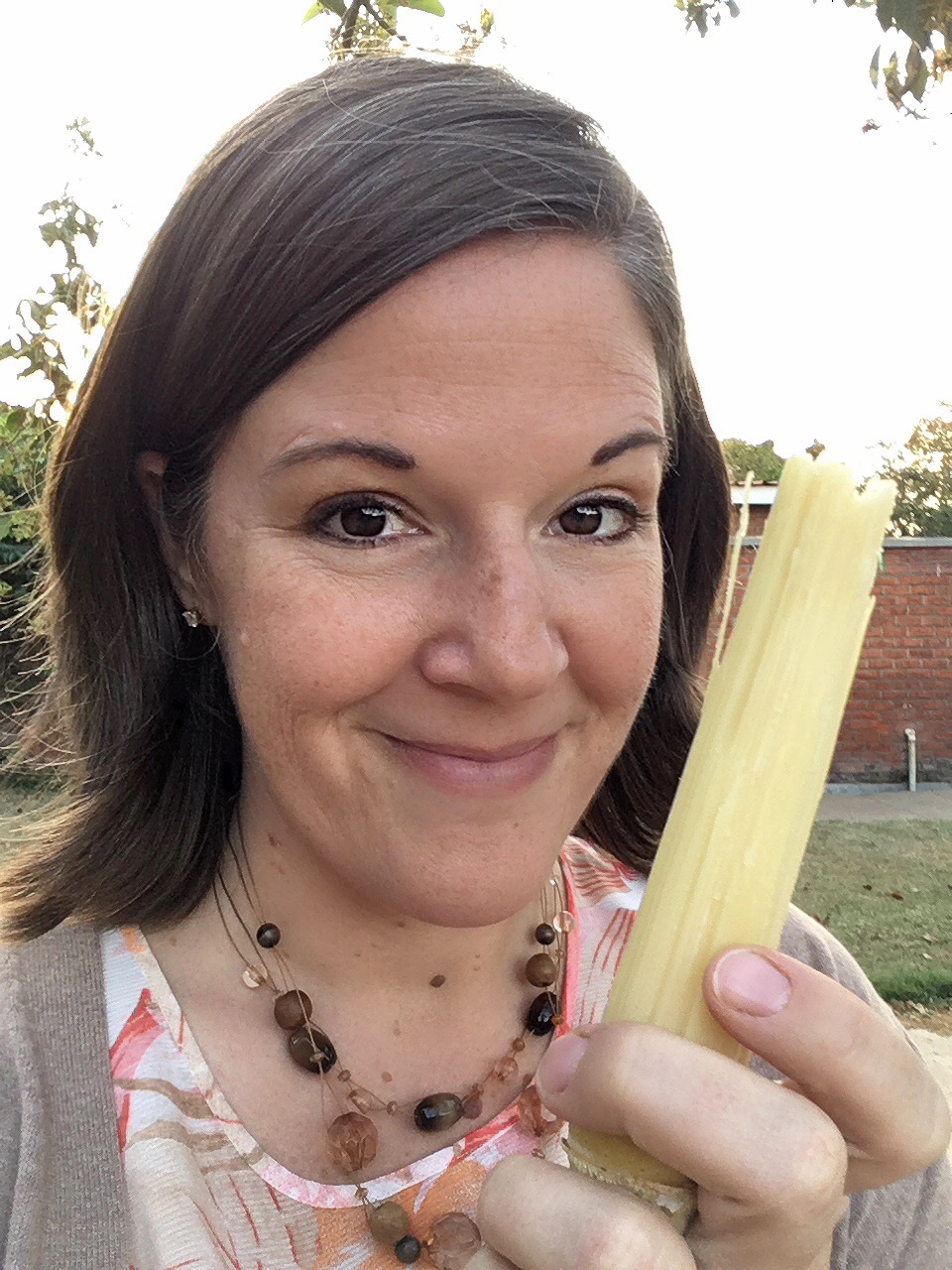 The texture is about like chewing on toothpicks, but that doesn't stop anyone!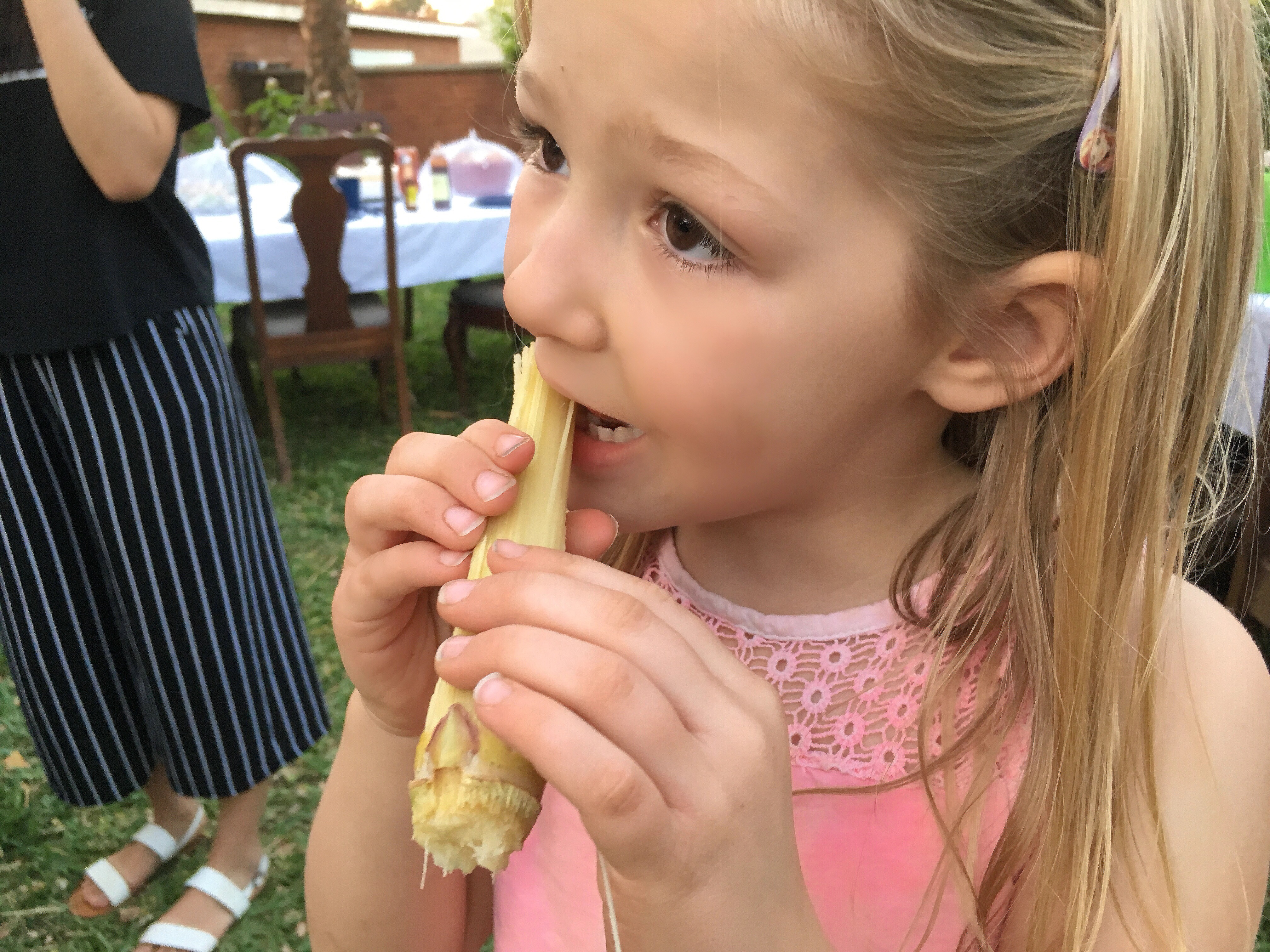 Though it does take a while to get the knack of things!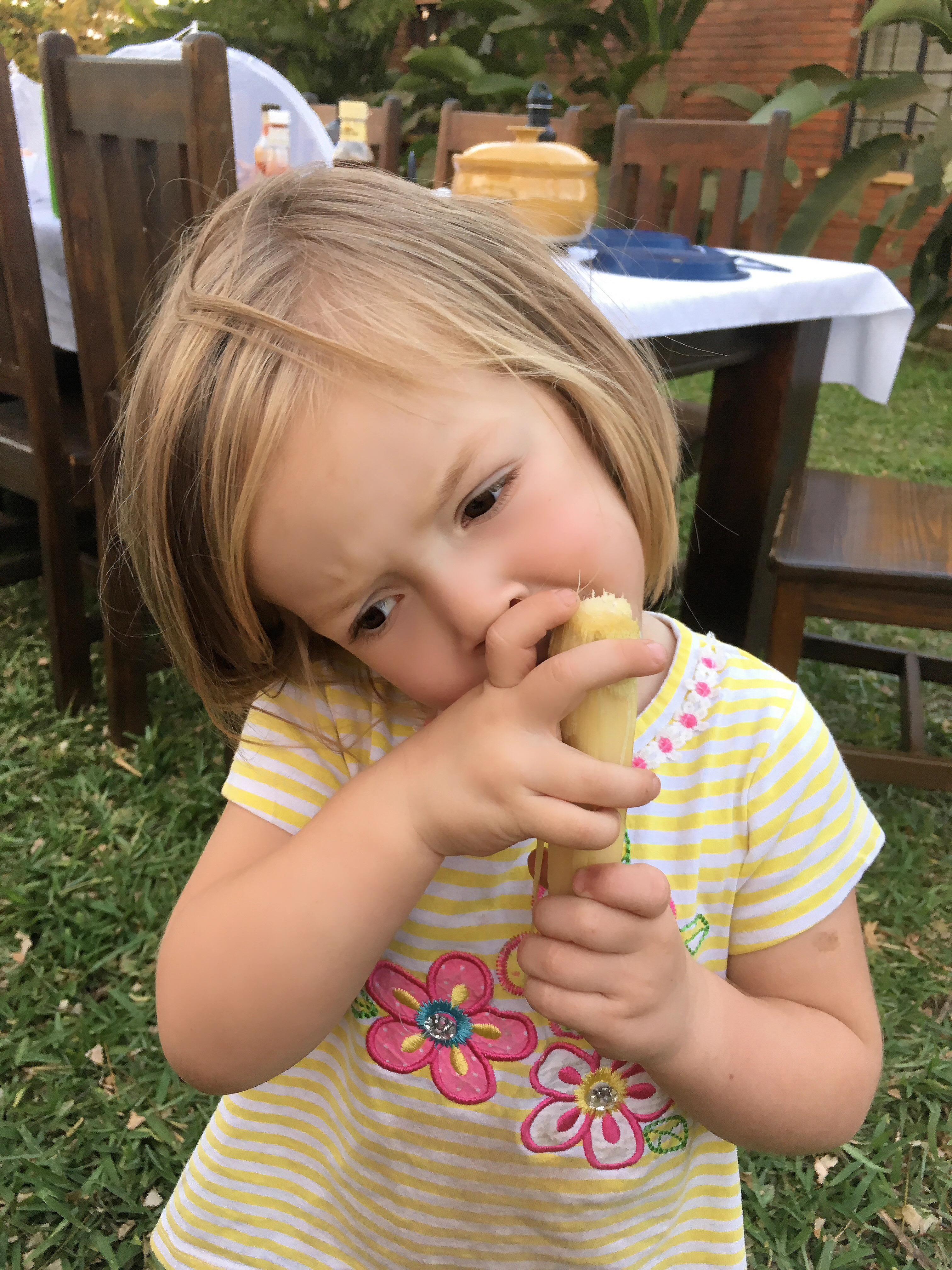 Dinner was a hit, and I won the game. Anyone else play "the game"? It's when you estimate food for a group, and you hit it perfectly. We had 20 people for dinner, at 2 tables, and we had 4 1/2 pieces of chicken left over – 2 at one table, 2.5 at the other. You don't win the game if there's no food left: you didn't make enough. And you don't win if you have lots leftover. You don't even win it you have 1 piece leftover: that's the "Christian piece" that no one wants to take because it's the last piece. 😊 So 2 or 2 1/2 pieces of chicken per table is perfect. Everyone had enough and we didn't run out! Yes, I'm a kitchen nerd.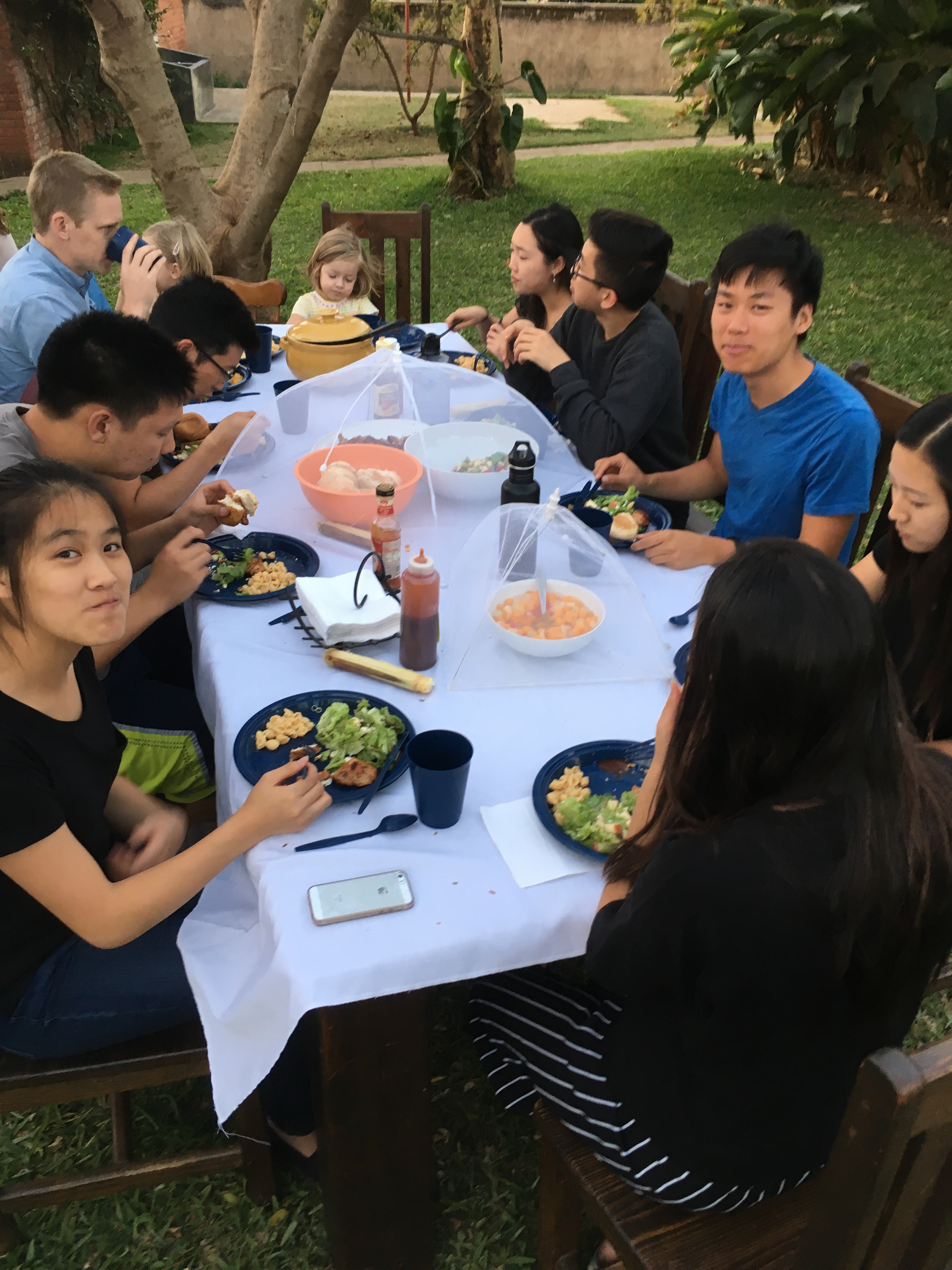 It was fun to sit around and chat with this group, to hear what they've been learning and experiencing. Having interviewed some of the same students for multiple years, they are seeing growth in the lives of the CAPA students! They were also able to go to some of the students' churches this weekend, and have been thinking through their experiences and pondering the ways in which they have seen God working – here in Malawi and in their own lives. You can check out the group's blog here: http://malawi2017stm.wordpress.com.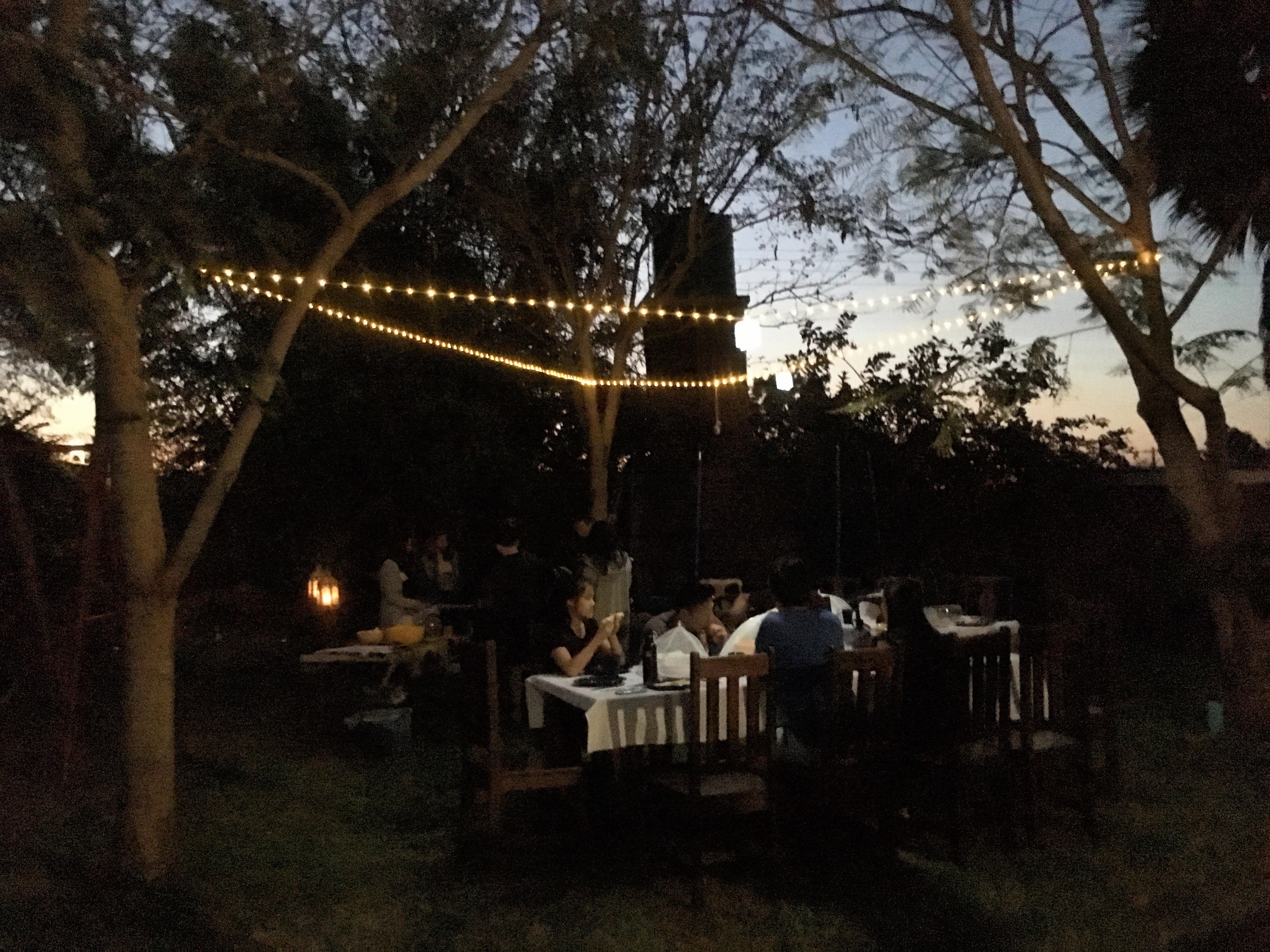 As the sun set and dinner ended, the twinkle lights began to show in the trees. It's hard to believe that there were no trees in the yard when we moved here! It's such a nice space now!
No outdoor meal is complete without a bonfire, so we brought out the marshmallows and had some s'mores. We even had mice shaped marshmallows for the more Malawian s'mores experience!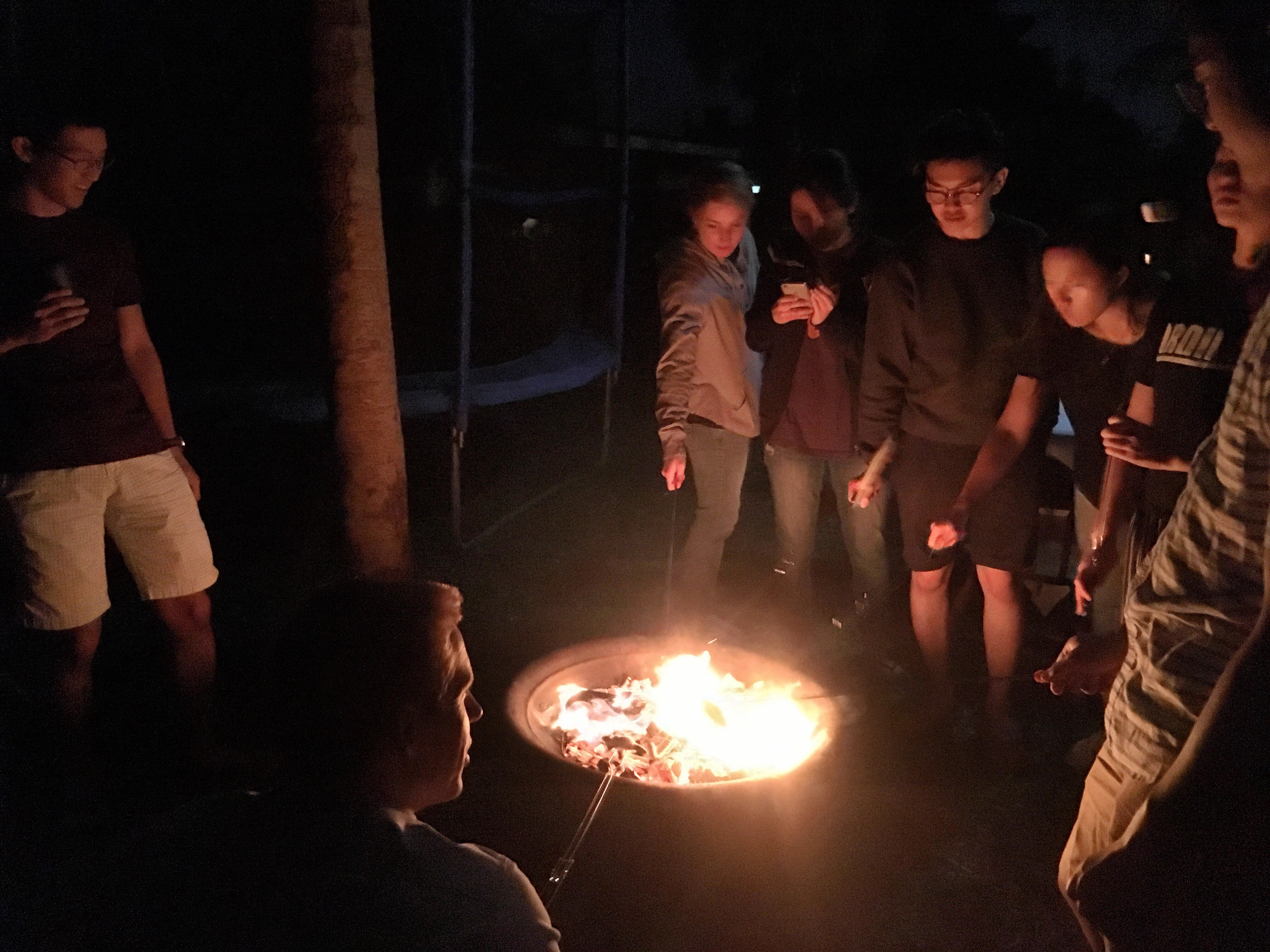 We are thankful for the work this team is doing. They have conducted and transcribed 100+ interviews with the CAPA students this year. As the team finishes up the interviews and posts them online, you can get to know the students and hear their testimonies at: http://capa.prayformalawi.com/students