There are a lot more restaurants here in Lilongwe than when we moved here years ago, so every once in a while we go out to eat as a family. Yesterday was a bit sad for our family, so Matt took us all out for dinner, to one of our favorite places.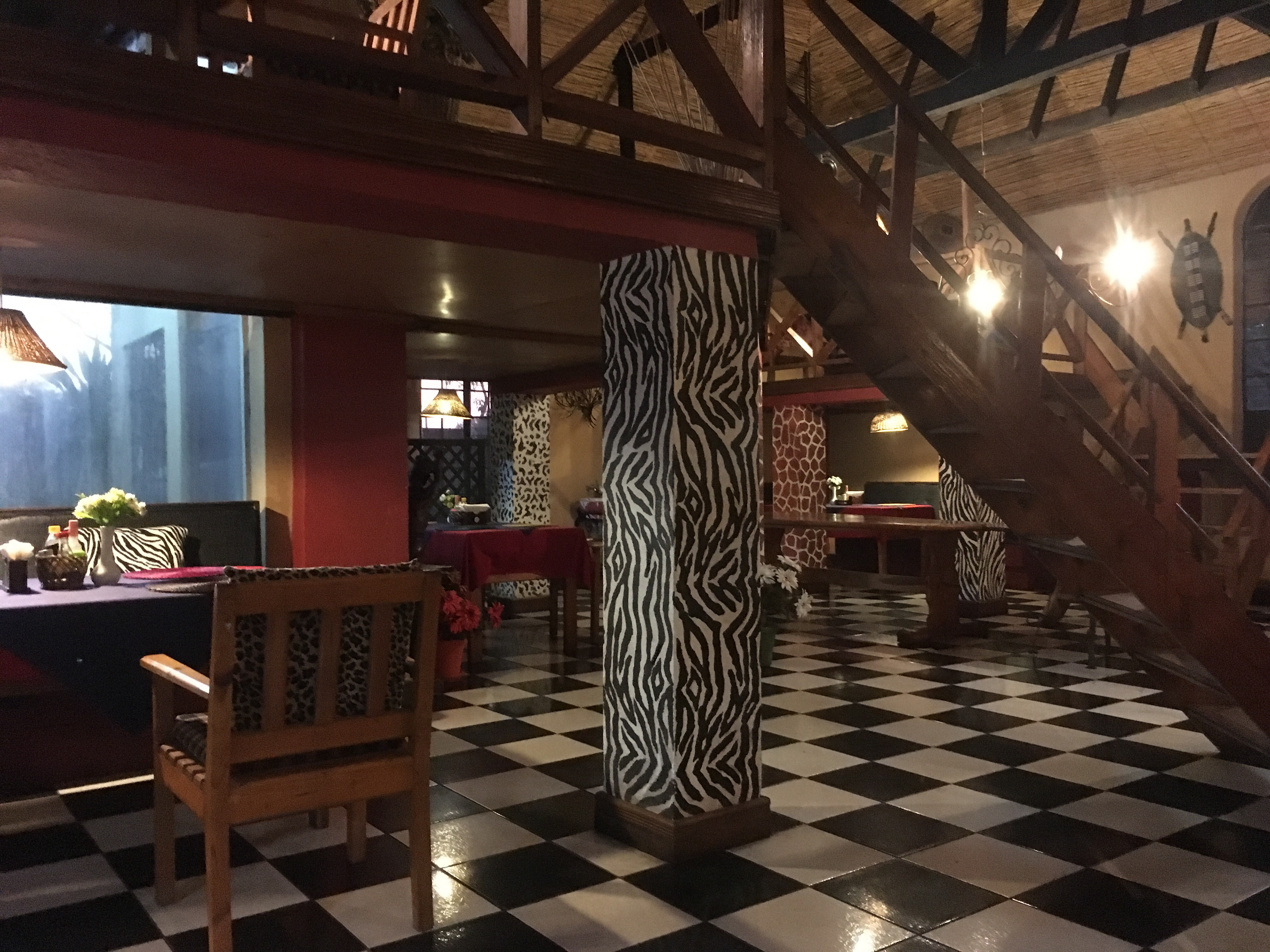 Kortasia is a Korean restaurant with a decidedly African motif. We love their sesame chicken, their sweet and sour chicken, and their bibimbap. It does seem like an odd atmosphere in which to eat Korean food, but it's fun – and the food is great!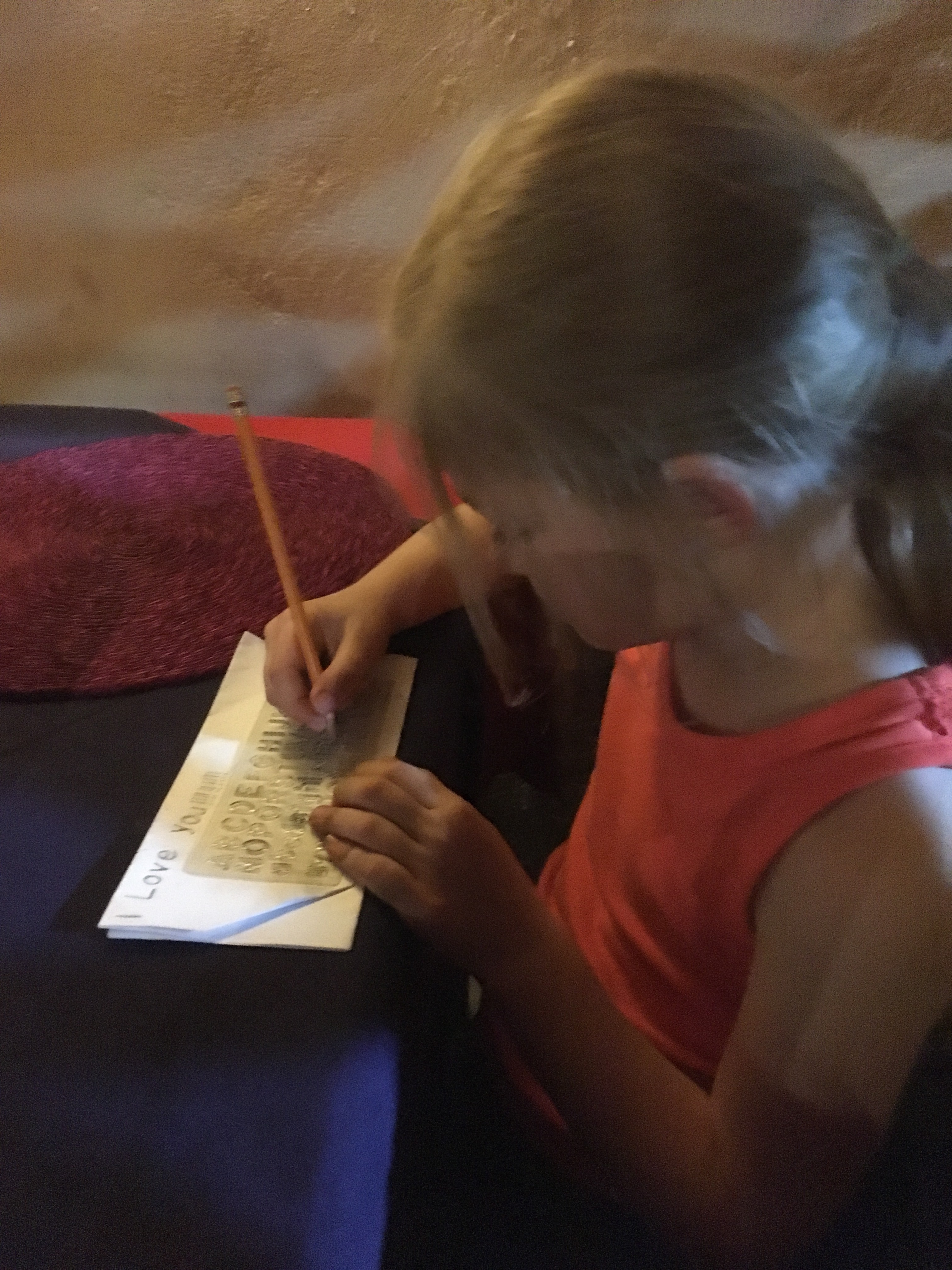 The girls enjoy the adventure of going out to eat, but they especially enjoy the little goodies I keep in my purse for such times. A family of bunny finger puppets, some plastic lizards, a little tub of Play-dough, and the current favorite, which has been nicknamed "stencil and a pencil." Abigail and Matt use the stencil to write codes to each other, and Naomi and I draw pictures for one another.
Pictures and a few letters. She thinks it's so great that she can write "Omi" all on her own. Yep, a little bit of school, even on a night out!