Today Abigail and I are watching Season 1 of Shaun the Sheep with a sick little Naomi. She's doing better now, but it was a rough morning.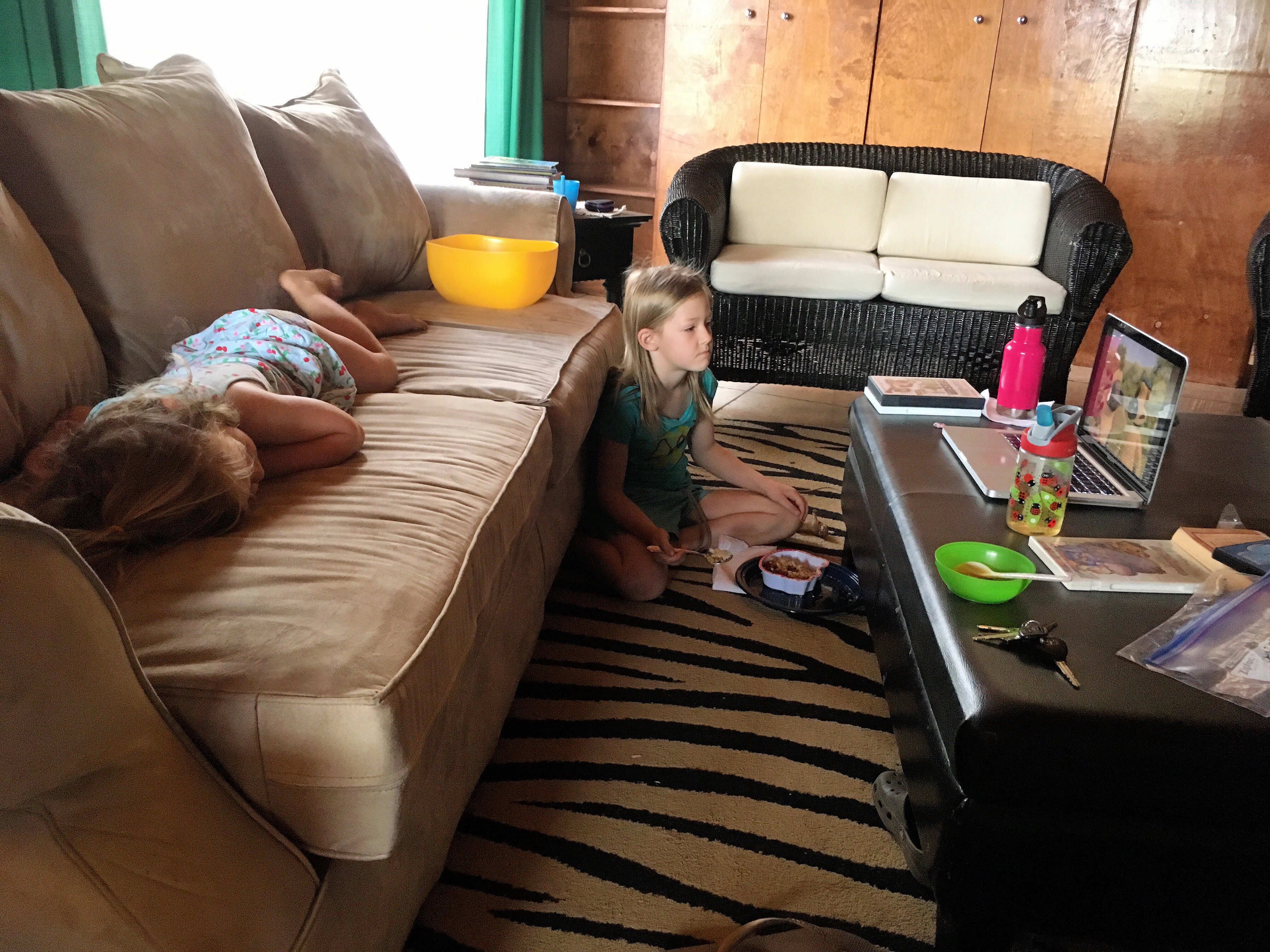 Naomi isn't letting me go very far, so rather than jumping on that list of housework I need to catch up on, I'm sitting here looking at the housework: the accumulation of dusty winds, saw dust from woodworking, and fine powdery dust from plaster work… on my living room side table. Looks like someone was having a little fun with it!
It'll keep for another day. Today I'm going to hold my baby.
Outside is another matter. Fun things are happening out there! Richard and Matt have mounted a stand for our soon-to-be-installed solar water heater.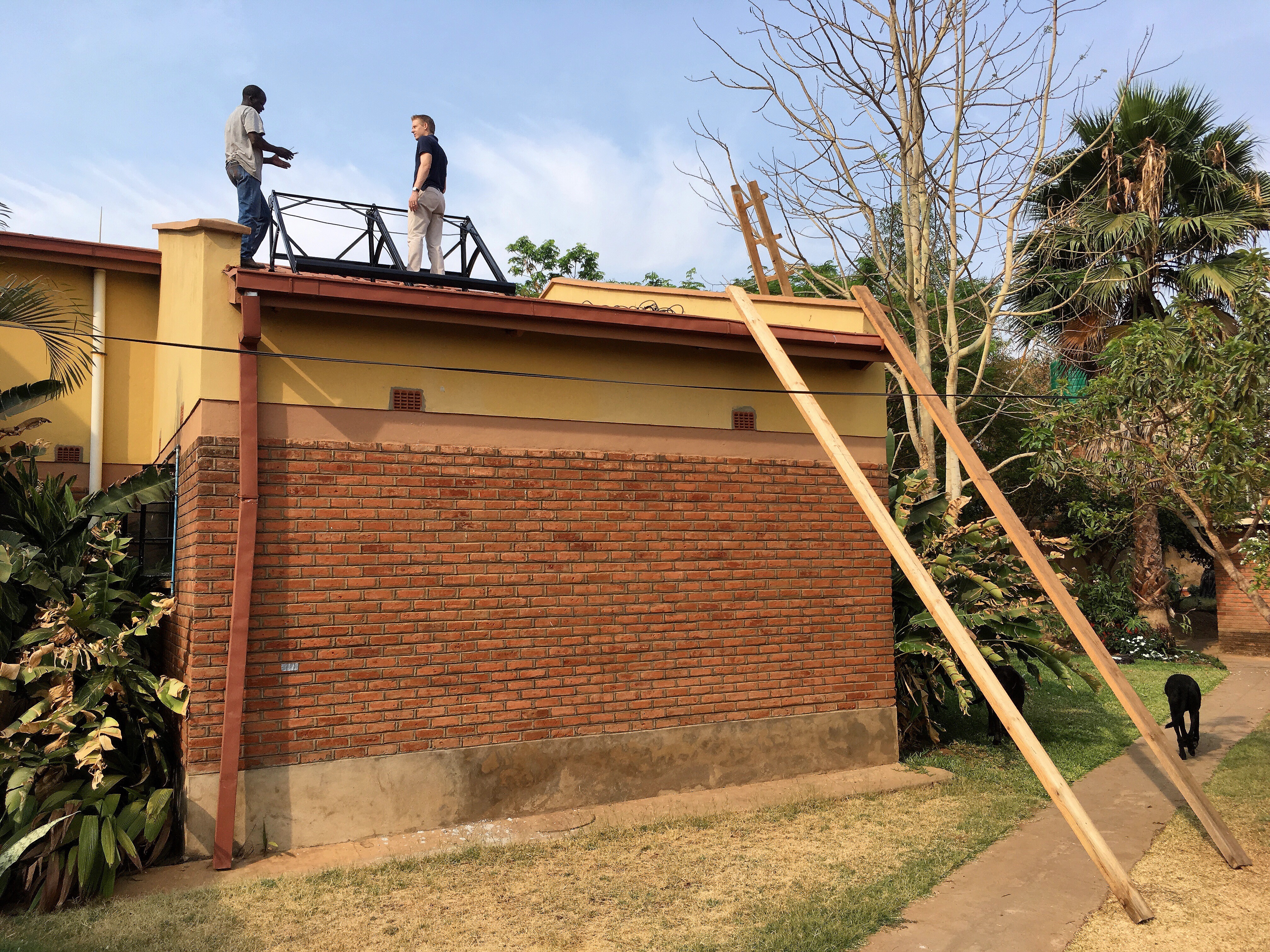 And Ernest is building customized stands to hold our soon-to-be-installed solar panels! These panels will feed into our inverter, which can prioritize that the power we use first comes from solar, then from the electric company, and then from the back-up batteries, for all those hours our power is off (13.5 hours off yesterday!). The customized part is related to the pitch of our roof and maximizing sunshine reception with the best angle.
Fun, noisy things happening outside, and quiet, good things happening inside. That's our world here at the Floreen home today!