For the girls and I, most days are filled with school. We have homeschooled from day 1, starting 6 years ago. Abigail is now in 4th grade…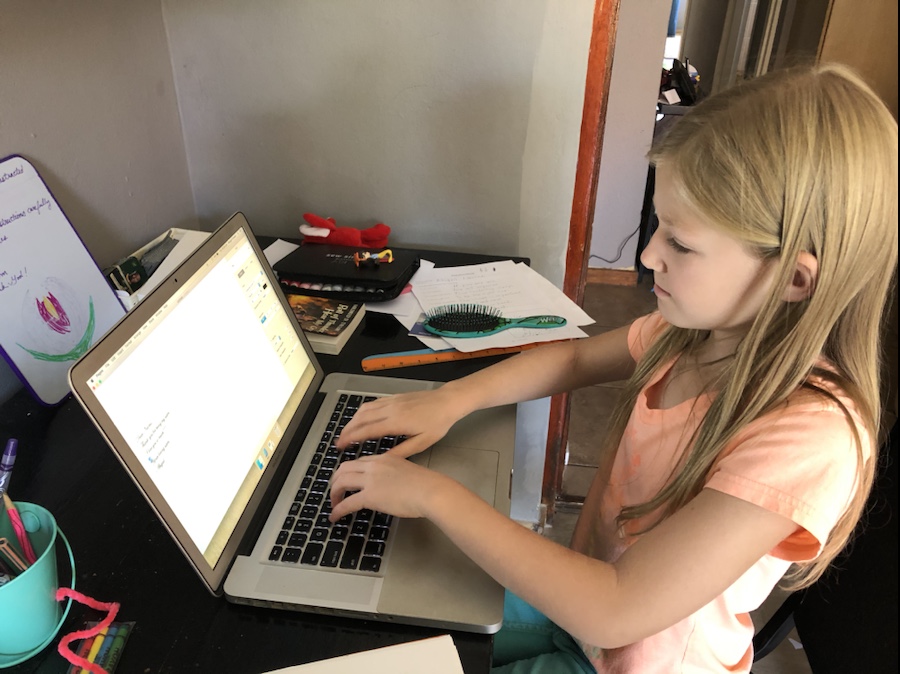 And Naomi is loving Kindergarten.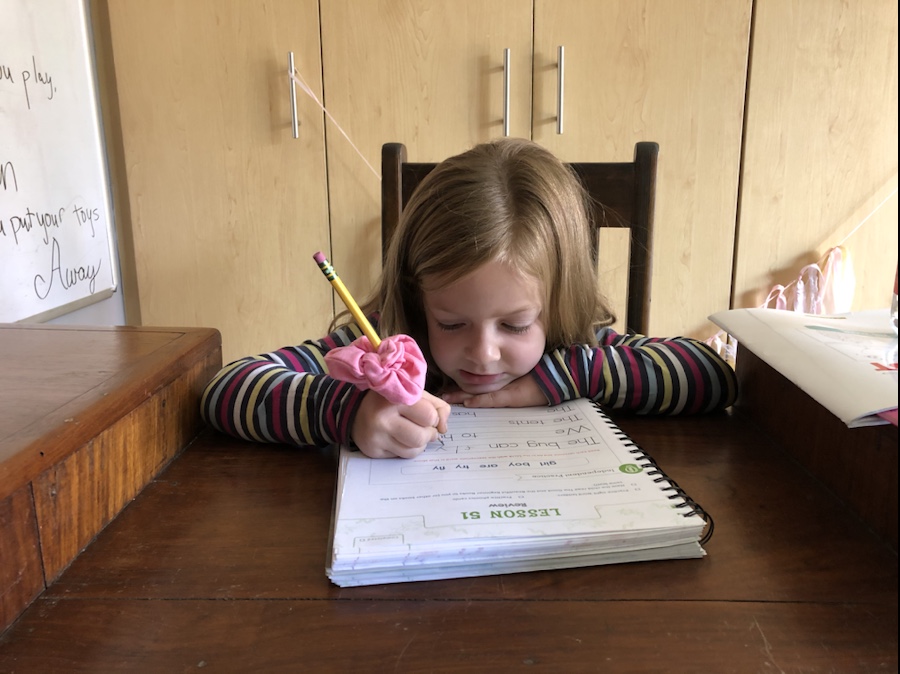 We are following an American curriculum (primarily Sonlight, with Singapore math, and language arts from The Good and the Beautiful), and we also follow the American calendar. It's not the curriculum that makes us odd here in South Africa: it's the American school calendar. While we follow an August – May school year, South Africans begin their school year in January and end in November.
For now this works for us. We can work around furloughs and teams or family who come to stay with us, and we have a familiarity with this system and the school calendar. It has been a little complicated over the last couple months as the girls have been asked "What grade are you going into?" The girls graciously answer the question, and every time I am thankful that the girls are ok with being a little different as compared to everyone around them. They take the optimistic view and consider themselves to be 1/2 a year ahead of their peers! Hmmm, you can see the shepherding issue: a few conversations about humility and how different doesn't always mean better, worse, ahead or behind. Sometimes it's just different. With conversations like this to be had, school always goes beyond academics. That's one of the things we love about homeschooling!