We love Sundays around this house! They are non-stop from 8:30am to 7:30pm, but they are filled with our favorite things!
Here's what a Sunday can hold for us…
We usually leave the house between 8:30 and 8:45, getting to church in time to clean a classroom. Rachel is currently teaching the 4-5 year old Sunday school class, and enjoys a full house of 8-10 imaginative and fun kids!
Matt is on rotation helping teach the adult class on Evangelism, and this week and next he is teaching on the difference between the prosperity gospel and the true gospel of Scripture.
Main service is next, a time to enjoy worshipping the Lord and hearing the teaching of God's Word with our friends.
We have a few minutes after church to chat with people, then we rush home for Care Group, which begins at our house at 12 noon!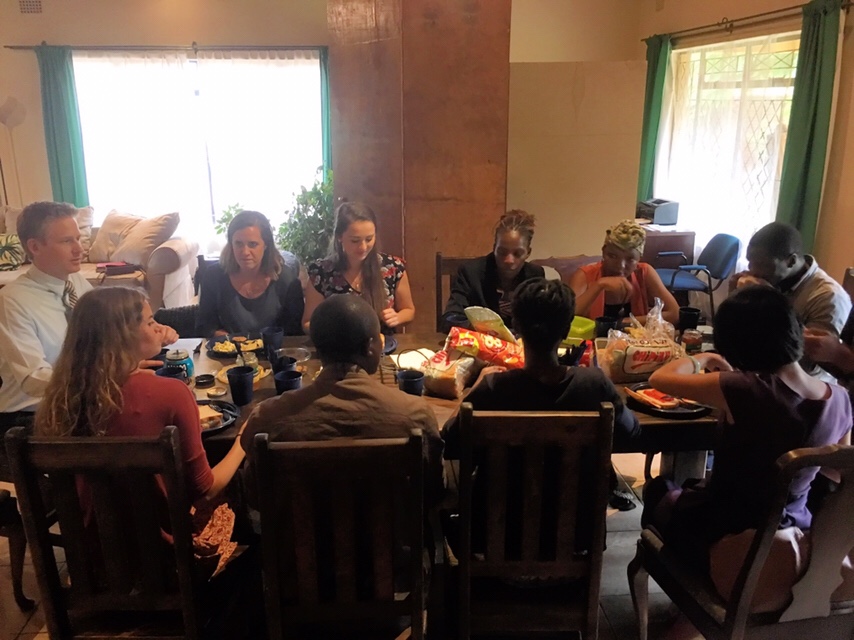 We eat lunch with our Care Group (I feel them peanut butter sandwiches and they keep coming back!), and we really love this group! We have somehow become the "young singles group," and more often than not we have to draw up a few extra chairs to our 10-seater table!
During lunch we catch each other up on what God is doing in our lives. Afterwards we explore the practical applications of the morning's sermon and take time to pray for one another. This group cares for one another well and loves to laugh! We are so thankful to the Lord for them, and have been so encouraged seeing them grow in Christlikeness!
After Care Group, either Matt or I or both of us have have meetings for discipleship or counseling. It's fun to end the afternoon with both of us saying: "God is at work here!"
By this point it's getting to the late afternoon and we have a Skype appointment each Sunday with Matt's parents. It's a fun catch-up time, usually involving some sort of show-and-tell by the girls.
Either before or after dinner, it's family fun night! It's our one night of the week to do something special as a family, whether that's play dominoes, ride bikes, watch a movie, go out to eat, or throw a blanket on the lawn and star-gaze!
By the end of Sundays, we are all tired-happy. These days seem to embody what we love: worship of the Lord and instruction in the Word, ministry and relationships within the church, and sweet family time. We love Sundays!